Lee Jinglei (李靚蕾), also known as "Thor's Hammer", has struck again in response to Wang Leehom's (王力宏) camp sharing their footage of him leaving toys for their children at the door after he was rejected from entering the home. This also seems to be a follow up to Lee Jinglei's January 12 post in which she vowed to share "evidence" she had on hand if Wang Leehom approved.
Instead of a lengthy post this time, Lee Jinglei showed literal receipts alleging Wang Leehom and his staff members paid for water armies on Weibo and Instagram. She wrote, "Not only did you not have any regrets for what you did wrong, you bought water armies about you bringing presents and balloons, yingxiaohaos (marketing accounts), hot searches, to mislead the public and to manipulate the media and the public to shift the focus. (Aside from you, no one else can possibly have that picture)."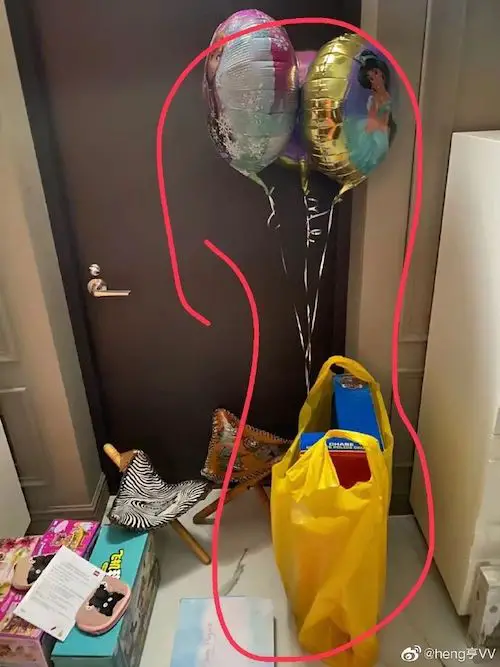 Lee Jinglei continued saying Wang Leehom's gifts only proves that he was portraying "the big bad wolf" fairytale. She claimed Wang Leehom used the presents to trick her into opening the door. Wang Leehom reportedly told her, "My two staff members and I brought a lot of presents.". Lee Jinglei said the surveillance camera on the doorbell was blocked by the balloons. She said Wang Leehom repeated to her, "We brought presents. Unplug the surveillance camera first and then let us in." Lee Jinglei said Wang Leehom emphasized he only brought two staff members, which she didn't approve of them coming along, and lied about the third male hiding in the back.
As for the receipts showing the purchase of water armies, Instagram followers, and more, Lee Jinglei said they contain signatures from different employees working for Wang Leehom. It also shows the bank account information and proof of purchase. Lee Jinglei says Wang Leehom did a final review before remitting payment, telling him not to shift the responsibility to the staff members. Lastly, Lee Jinglei said, "All I want is for you to be a normal ex-husband and the children's father to allow us to spend the days physically and mentally healthy."
The receipts show transactions for the following items stemming from May 2021 to October 2021:
1,000,000 Instagram followers for 50,000 RMB
Doing Weibo data tasks
Weibo comments, reposts, and likes including voting for one of his MVs
Instagram likes, views, comments, on several posts including a June 16th post of his father's poem.
Spotify Premium account renewal and subscriptions to his official account