A netizen by the account name "MMAQL" went on an exposing spree on March 24 and the morning of March 25 when she decided to post videos of her engaging in intimate videos with two men. The first male was identified to be former UNINE member, Yao Bonan (姚柏南), formerly known as Yao Mingming (姚明明). Yao Bonan admitted he was the person in the video and explained it was from a relationship 5 years ago, but revealed the video was secretly filmed.
Former UNINE Member, Yao Bonan, Apologizes After Ex-Girlfriend Releases Secretly Filmed Video of Them Kissing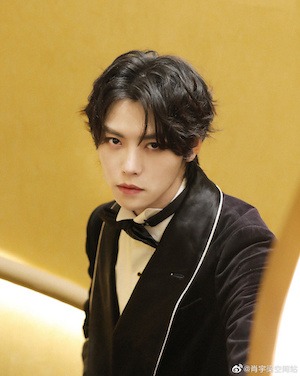 "MMAQL" later deleted the posts, but uploaded two more intimate videos with another male.  One is of a woman and a man kissing on the same bed from the video with Yao Bonan. The other video shows a woman not wearing any pants and a man hugging her. She hinted this person's initials is "XYL", which netizens suspected is actor, Rainco Xiao Yuliang (肖宇梁).  She also wrote these posts that she later deleted, "It's all because of you XYL.  You ruined it all." and "If you weren't so heartless at the time, I wouldn't go look for YMM."  She mentioned "XYL" is the person she truly loved for 5 years.
In what seems to be a response to netizens through DM, "MMAQL" said, "After Xiao Yuliang broke up with me, I was too heartbroken. In order to numb my pain, I only got together with another XXX". In a deleted post from midnight March 25, "MMAQL" said, "Don't you have something to say? You know my WeChat. Apologize and I will delete it. Otherwise, your fans said to show your face and if you don't apologize, then I'll take it as a tacit approval to let me show your face." Rainco Xiao hasn't addressed the rumors, but his fans said his appearance from 5 years ago didn't match the man in the videos.