TVB acror, Tony Hung (洪永城), and his model-actress girlfriend, Inez Leong (梁諾妍), announced they were getting married last month. On July 11, the couple held their wedding ceremony and officially signed their marriage certificate at the 6-star Rosewood hotel in Tsim Sha Tsui. Tony Hung and Inez Leong were both decked out in gold while wearing traditional Chinese wedding attire.
When reporters asked if Tony Hung was about to become a father, he admitted Inez Leong is expecting to give birth in December. Inez Leong revealed after Tony Hung proposed in February, the couple started to try for a baby and didn't think it would happen this quickly.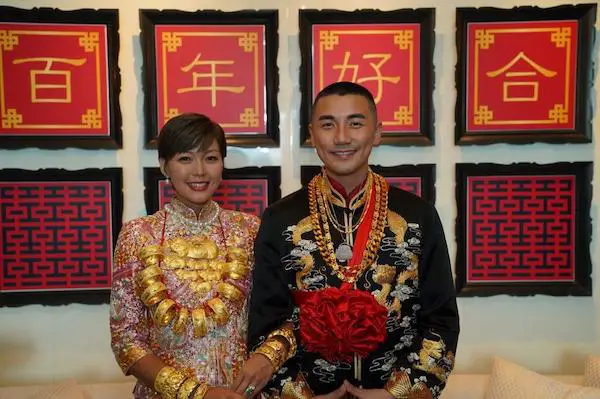 The couple did all the Chinese traditions like the tea ceremony with both sides' parents. As Tony Hung's mother lives in Taiwan, they were only able to do the tea ceremony with her virtually. Tony Hung didn't want his mother to quarantine for 21 days to make it for their wedding. He hopes the pandemic can be over soon so they can have a proper wedding banquet.
Credit: hk.on.cc