After a year of filming for dramas , "You Are My Glory" and "Who Rules the World", Yang Yang (杨洋) was announced to be joining variety show, "Youth Periplous 3" (青春环游记3), as a cast member. The last time Yang Yang was on a variety show was last year's "The Irresistible".
On September 23, the official cast was announced in a press conference with original members, Jia Ling, Yang Di, Fan Chengcheng returning and new cast members, Song Xiaobao, Silence Wang, and Yang Yang. The first episode is set to air on October 30.
The entire cast started filming on October 11 and were spotted filming in their pajamas the next day. As expected from the cast, they were also cosplaying famous icons. Fan Chengcheng was seen wearing Bruce Lee's iconic yellow tracksuit.
The cast also held a live stream on October 12 to get to know the members. Yang Yang revealed that he would like to invite fellow "The Irresistible" and "You Are My Glory" cast member, Wang Yanlin, as a guest on "Youth Periplous 3". Jia Ling also asked Yang Yang if he liked hearing praise for being handsome or being funny. He said he liked hearing people say he's funny much to the surprise of the others. The cast says Yang Yang is probably tired of hearing he's handsome, which Jia Ling adds, "There's a saying that Yang Yang is so handsome that it's funny."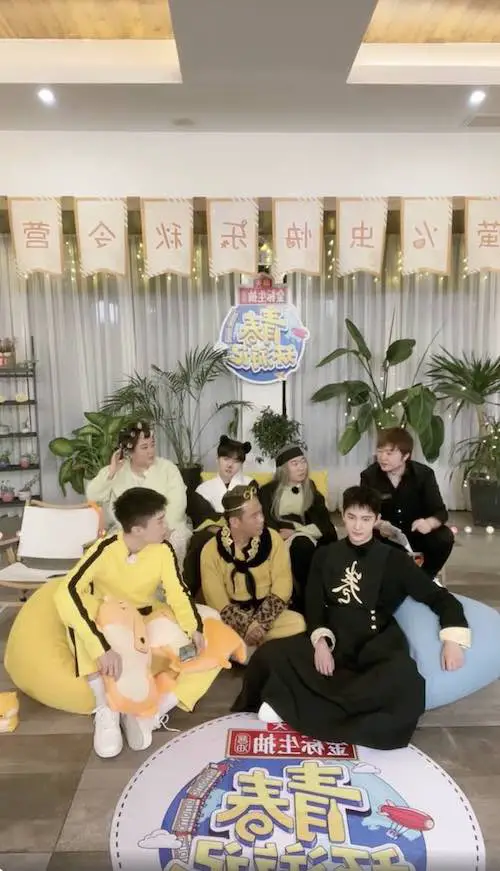 ​