Even though hit Chinese drama, "You Are My Glory" (你是我的荣耀), has ended for almost two months, many fans are still stuck with "RongYao CP" mania. Yang Yang (杨洋) and Dilraba's (迪丽热巴) on-screen chemistry of their respective characters, "Yu Tu" and "Qiao Jingjing", has transcended from the drama to real life.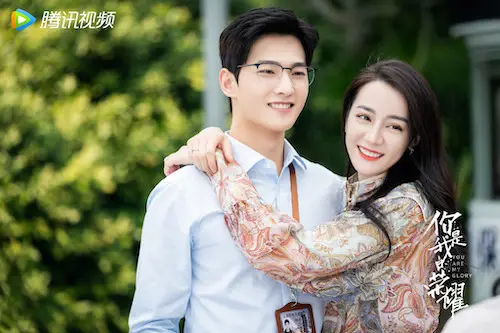 In a recent interview with COSMO magazine, Yang Yang covered a myriad of topics. At the mention of people referring to him as his "You Are My Glory" character, "Yu Tu", at a recent event, Yang Yang expressed that it made him very happy. He explained, "This makes me even more determined. The most important thing to an actor is whether they can make the audience believe in this character." Yang Yang no longer questions whether he has the confidence to approach the character. Rather, he will now say, "I have confidence to portray each role well."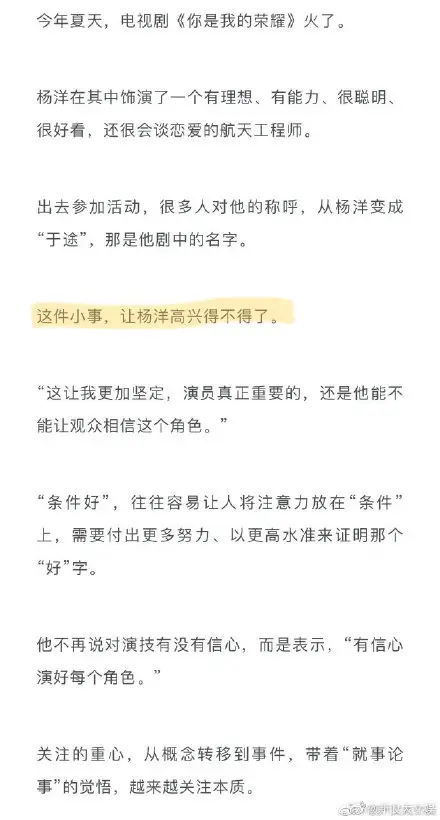 Aside from acting, Yang Yang was a dance major at the Military and Cultural Institute of National Defense University, People's Liberation Army in 2003. Despite being a really good dance and having shown off his dance prowess before, Yang Yang has never joined any dance related variety shows. To this day, Yang Yang gets invited to participate in dance shows and his team encourages him to join, but he kindly rejects it.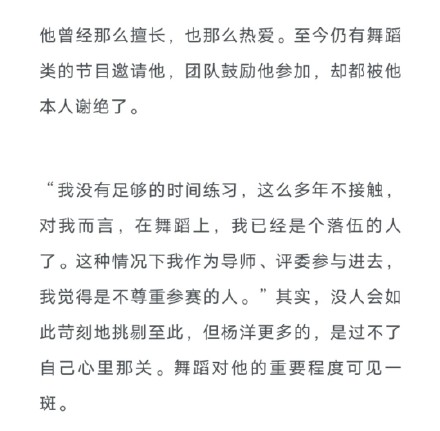 When asked why, Yang Yang expressed, "I don't have enough time to practice. I haven't been in contact with dancing for so many years that when it comes to dancing, I am a person that has already fallen behind. If I get involved as a dance mentor and a judge under these circumstances, I don't think it's fair to those competing."