On November 15, former UNINE member, Guan Yue (管栎), was involved in dating rumors when his studio uploaded a vlog on November 10 of him and someone believed to be his staff member eating at a barbecue restaurant. Some of his fans deemed the video was inappropriate because it seemed to show Guan Yue and his staff member to have a relationship that exceeded beyond professional boundaries. Due to this, dating rumors between Guan Yue and someone believed to be either his manager or assistant started circulating.
Video: https://weibo.com/tv/show/1034:4703904194297875?from=old_pc_videoshow
It's reported his fans had reminded the studio to be more cautious of the content they put out. However, the studio didn't respond to their concerns, which upset his fans. On November 15, Guan Yue's official fan club announced they had already handed over their operations back to the studio. All related fan club related matters would now be handled by Guan Yue's studio.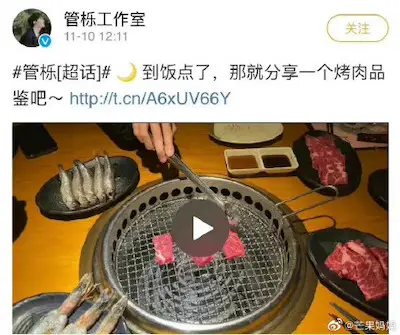 On the same day, Guan Yue denied the dating rumors, saying, "If it doesn't exist, don't create something out of nothing! I don't ask that everyone completely understands my situation, but I still hope you guys know, my original intentions has always been the same from beginning to end. It has never changed! There is still a lot to learn at this stage. There are more skills and things that require me to spend a lot of time and energy to learn and grow. This path is still very long for me. No matter what other people say about me or misunderstand me, but you guys must be happy and don't let liking me be a burden."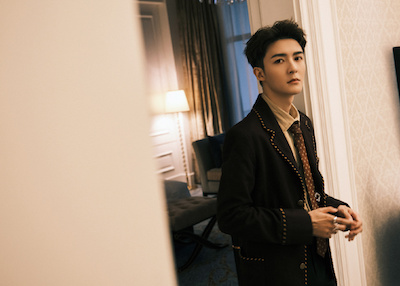 Guan Yue's studio also issued a statement saying the rumors going around about Guan Yue are inaccurate interpretations of the facts and have seriously damaged his reputation. They also explained that after communicating with the fan club, the management team expressed they had difficulty managing it and were willing to hand over the operations to the studio.