HunanTV had one of the most stacked guest list for their New Year's Eve countdown show. Participants included: Yang Mi, Yang Zi, Victoria Song, Roy Wang, Hua Chenyu, Wang Yibo, Mayday, Gong Jun, Cheng Xiao, and more. One of the highlights of the evening was seeing the reunion of the "Day Day Up" (天天向上) brothers: Wang Han (汪涵), Da Zhangwei aka Wowkie Zhang (大张伟), and Wang Yibo (王一博).
Ever since the government enforced the "Qinglang" initiative to clean up the internet, they have strictly enforced existing rules. For example, tv hosts can only host a show if they pass the exam to get a hosting certificate. While Wang Yibo and Da Zhangwei were never listed as hosts, they were always standing beside Wang Han and opened the show together as part of the "Day Day Up Brothers". As Da Zhangwei and Wang Yibo don't have their hosting certificates, they were relegated to filming as guests starting in September with their last episode being the October 10 show. Fans have expressed regret that there was no proper send off or announcement about Wang Yibo and Da Zhangwei's departure.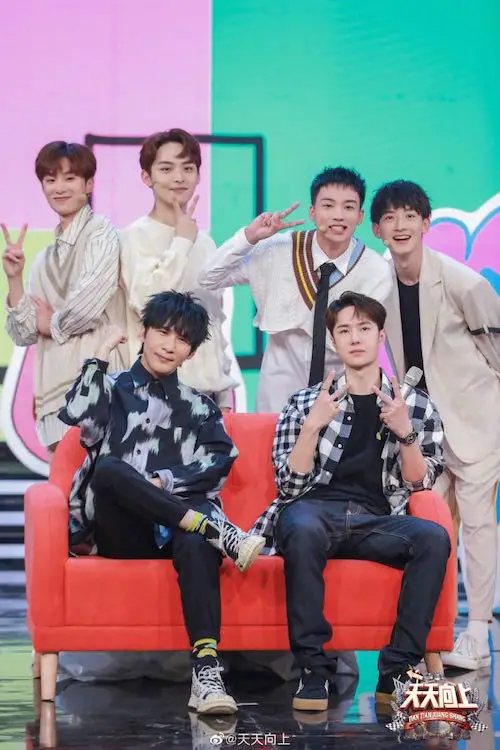 However, the three brothers reunited at the HunanTV New Year's Eve countdown show on December 31, 2021. Wang Han was one of the hosts while Da Zhangwei and Wang Yibo were among the performing guests. Once the clock struck midnight, Wang Han, Da Zhangwei, and Wang Yibo were captured hugging like old times welcoming 2022. They also showed off the rings gifted to all the "Day Day Up" brothers from the show.