Jackson Wang (王嘉尔) surprised fans when he was announced as part of the 88rising lineup performing during the first weekend of Coachella. While Jackson Wang's appearance at the festival was teased in recent days, the official announcement was only made just a day prior to his performance on April 16.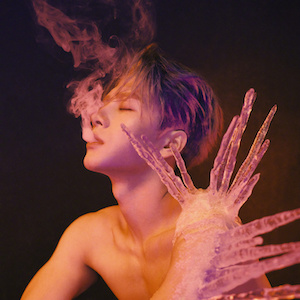 Not only was this Jackson Wang's first time performing at Coachella, but he also made history by being the first Chinese solo artist to perform on the main stage. Jackson Wang was very hyped and let everyone in the audience know he was making history, "This is the moment of history. This is Magic Man! This is Jackson Wang from China! 88rising, always f*cking rising! Let's go!".
Aside from fans, Lay Zhang (张艺兴), also showed his support for Jackson Wang. On April 17, Lay Zhang reposted Jackson Wang's Weibo post promoting his Coachella performance at the main stage and wrote, "Chinese singer, Wang Jia'er, extremely proud of you." Lay Zhang also posted an IG story showing his support for Jackson Wang's accomplishment.
Jackson Wang responded to Lay Zhang's repost in the comments with a flag of China and said, "I love you, ge (older/big brother)."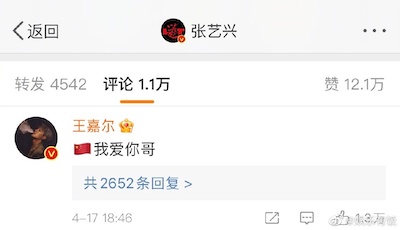 Lay Zhang almost made history back in 2018. In a previous interview with BAZAAR, Lay Zhang revealed he was once invited to perform at Coachella, but he couldn't attend due to visa issues.