Yang Yang (杨洋) has been vacationing in Thailand during the Lunar New Year holiday. He has posted a few pictures of his travels in Thailand.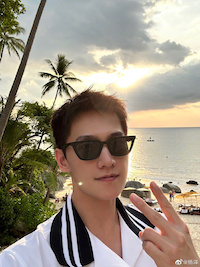 On January 28, Yang Yang posted a picture of him at a pool that showed his legs and posted, "So tired", seemingly bragging since he's on vacation. However, the highlight of the post was Yang Yang's leg hair, which trended on Weibo.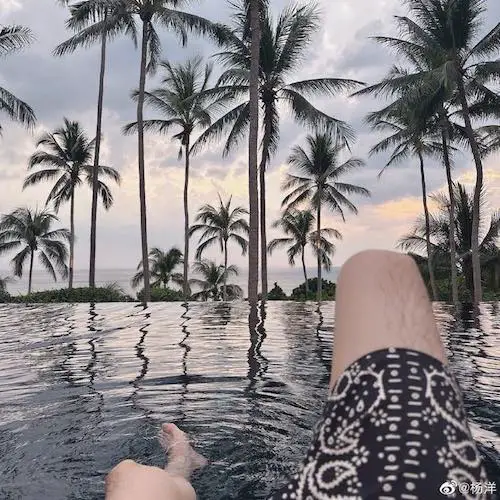 The hoopla was how only half of Yang Yang's legs had hair, which prompted the two hashtags, "Yang Yang leg hair", and "Yang Yang's leg hair seem to be quarreling". It was discovered Yang Yang had once selected Dylan Wang to wax his legs on the variety show, "The Irresistible". It was previously reported that a section of Yang Yang's leg hair never grew back after recording "The Irresistible".