Fans were in for a scare today when Chinese actor, Chen Ruoxuan (陈若轩) was involved in dating rumors with actress Lou Yixiao (娄艺潇). Chinese media reports Lou Yixiao was recently spotted landing in Shanghai. Afterwards, she got into a car and arrived at a residential neighborhood with a man dragging a suitcase.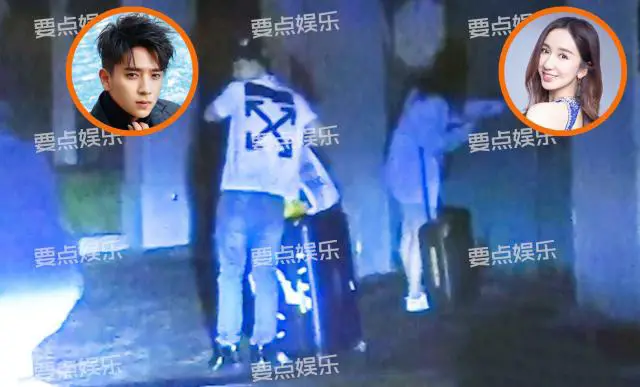 The media alleges Chen Ruoxuan suddenly appeared in the same neighborhood in the early morning hours the next day. Chinese media claims he was wearing the same pair of jeans worn by the man who returned home with Lou Yixiao the previous night, hinting the two are dating.
Back in early September, Lou Yixiao was previously spotted holding hands with a man while walking home. Sina Entertainment contacted Lou Yixiao to confirm the dating rumors. She didn't respond at the time.
Alleged pictures of Lou Yixiao with a male companion from September
Sina Entertainment reached out to Chen Ruoxuan's camp today and they responded, "Fake. Not dating, just regular friends."