Renowned Hong Kong artist, Eric Tsang's (曾志偉) second wife, Rebecca Chu (朱錫珍), passed away in the hospital on August 3. She had been in and out of the hospital in recent months after suffering from an illness. However, their son, Derek Tsang (曾國祥), had once told the media "It wasn't a big matter."
Eric Tsang's Son, Derek Tsang, and Actress, Venus Wong Tie the Knot
Derek Tsang formally announced the passing of his mother today:
"My mother, Mrs. Rebecca Chu,

Passed away on August 3, 2020 from illness at the Hong Kong Sanatorium & Hospital. My mother is an extremely private person. Because of this, our family hopes to quietly complete her last journey. On behalf of my mother, thank you to everyone for their concern. And also thankful to all the friends who had once helped us along the way.

Son, Derek Tsang, weeping"
It was reported Rebecca Chu had returned from Canada to Hong Kong earlier this year for a body check up. It seemed her condition was getting better. Derek Tsang and his wife, Venus Wong (王敏奕), were seen bringing her home from the hospital. However, in May, Derek Tsang was often seen coming in and out of the hospital to visit his mother.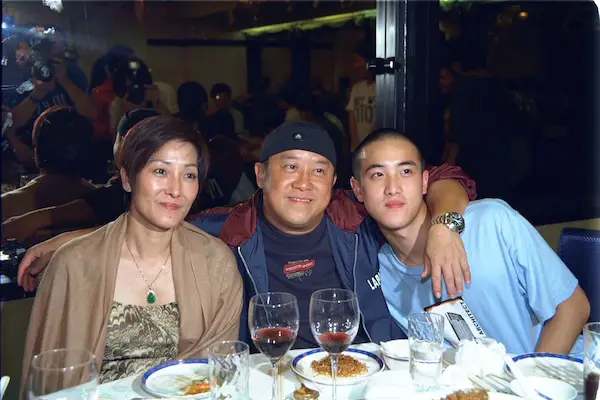 Eric Tsang was married to his first wife, Wang Meihua (王美華), in 1972, and had two daughters, including Taiwanese host, Bowie Tsang. The couple divorced three years later. He then married Rebecca Chu and had two sons, Derek Tsang and Mark Tsang. Rebecca Chu had brought their two sons to live in Vancouver, while Eric Tsang stayed in Hong Kong. They kept this long distance relationship for over 20 years.
Credit: hk.on.cc, Bastille Post