Gillian Chung (鍾欣潼) suffered a head injury after getting into an accident in her hotel room in Xiamen, China in the wee hours of September 7. She recounted getting up from her bed in the middle of the night to go to the bathroom. She suddenly felt dizzy and fell down. Her head had crashed into the edge of the marble, injuring the area near her right brow bone. Gillian Chung immediately called her staff member for help and when they arrived, they immediately sent her to the hospital and alerted her manager, Mani Fok (霍汶希), and Joey Yung (容祖兒), who were both in Beijing. After getting examined, she had to get over 10 stitches for her 6 cm long laceration near the brow bone.
Due to the urgency of the situation, Gillian Chung was treated at the nearest hospital. After discussing with Gillian Chung, Mani Fok decided to move her to a specialist hospital. Joey Yung was reportedly present by Gillian Chung's side until she woke up from the surgery. When the media asked if Gillian Chung is worried about scarring on her face, EEG responded, "Don't worry, everyone. Mani and the company will find the best doctors to treat Ah Gill's injury and preserve her pretty face."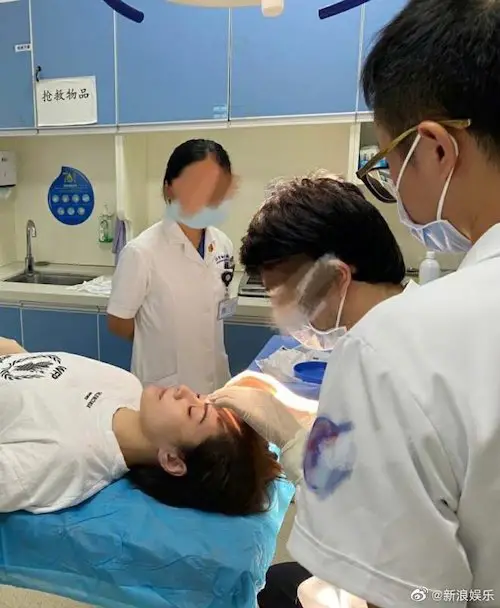 It's reported Simon Yam (任達華) had introduced a very good doctor, who is the head of the top plastic surgery department, to Gillian Chung after finding out about her situation. In order to reduce the visibility of the scar, this top doctor underwent a second surgery to remove the old stitches and sutured Gillian Chung with new stitches.
Mani Fok spoke with the media today and confirmed Gillian Chung underwent the second surgery to get over a few hundred stitches in. She shared that this doctor is a plastic surgeon, so he is more meticulous. The first layer of the skin already had 66 stitches. Gillian Chung's head started hurting last night and made her unable to sleep. She had to eat pain killers. The next day, her eyes and forehead were swollen and needed ice to bring the swelling down.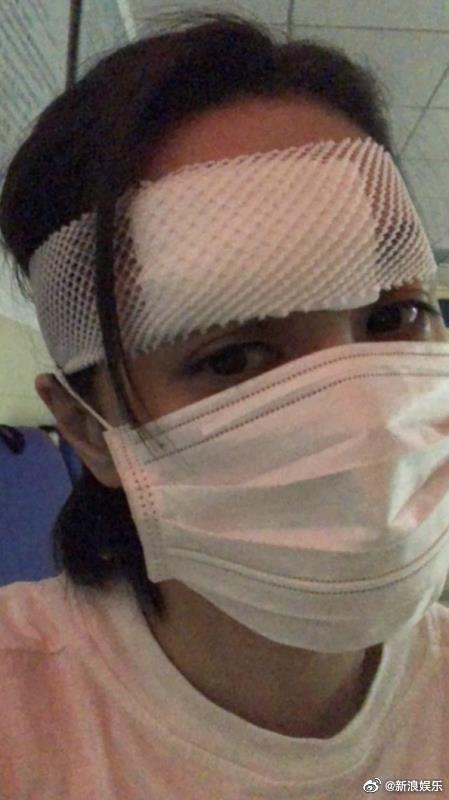 Mani Fok revealed Gillian Chung didn't want her mom flying to Xiamen as she didn't want to take care of another person and didn't want her to go through the 14 day quarantine. It's reported Gillian Chung's mom was scared to the point of crying.
Charlene Sa (蔡卓妍) relayed through EEG that she was startled when she woke up and saw the pictures Gillian Chung sent her. She tried to see if she could provide any help, but Mani Fok and Joey Yung had provided her with updates. Charlene Sa also video chatted with Gillian Chung and saw that her condition was stable. She also praised Gillian Chung for being strong as she kept telling everyone not to worry about her.