Tencent held its annual "Tencent Pictures V Vision Conference" on October 27 in Shanghai, introducing the upcoming dramas, variety shows, and programs for 2021. There are plenty of variety shows returning such as "Go! Fridge 7", "Heart Signal 4", "My Manager and I 2", "Roast! 5", "Ha Ha Ha Ha Ha 2", the show featuring Deng Chao, Chen He, and Lu Han, which hasn't even aired the first season yet, and more.
CHUANG 2021
Tencent announced its line up starting with one of the most anticipated shows since its inception from 2018, "CHUANG 2021" (创造营2021). Actor, Deng Chao (邓超), was first announced as the "PD" or the leader of the mentor group. Tencent is marketing the show to be "globalized" with over 20,000 trainees from 600+ companies in 30+ countries that have applied.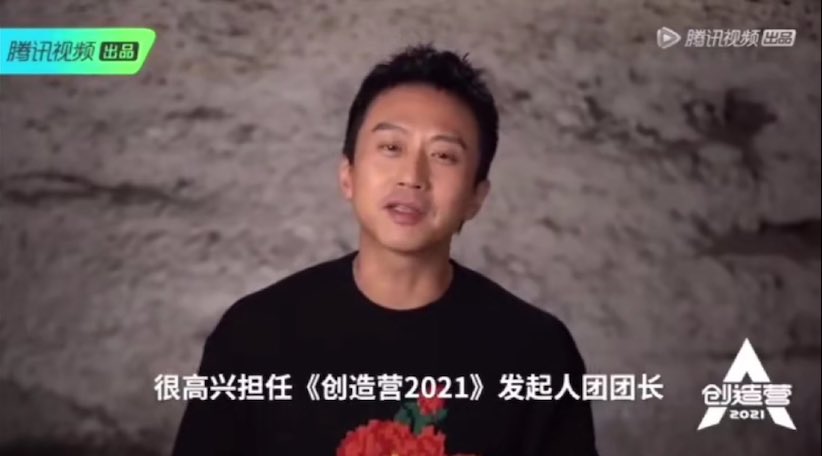 The break down of the 600+ management companies consist of 500 management companies from China, 52 from Japan, 10 from Thailand, and the rest from various countries. The slogan they used was "the birth of an international boy group."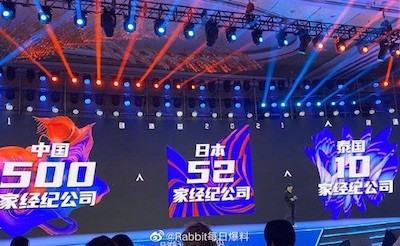 Tencent also divulged at the conference that there will be a mentor "who once was part of an international group and now is an artist with a lot of global influence". One rumor has circulated that Japanese celebrity, Takuya Kimura, is the mentor with the global influence. Also, there will be an idol who debuted as the center joining the mentors group.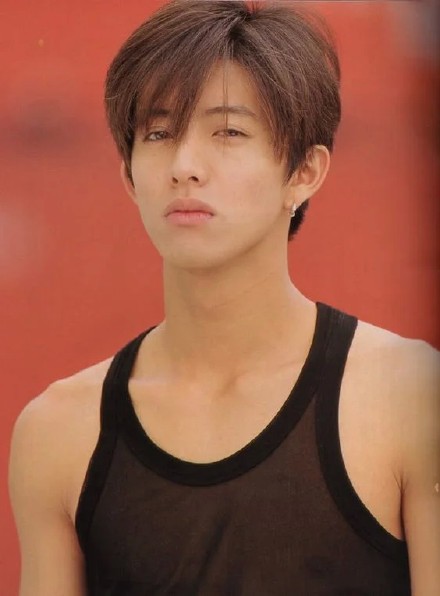 The Coming One 5
As expected, Tencent will be coming back with the 5th season of "The Coming One" (明日之子 5). The first two seasons focused on solo male idols. The third season featured female idols and the fourth season's theme was bands. For the fifth season, the show will have a mix of female and male contestants and the music theme will be focused on folk songs.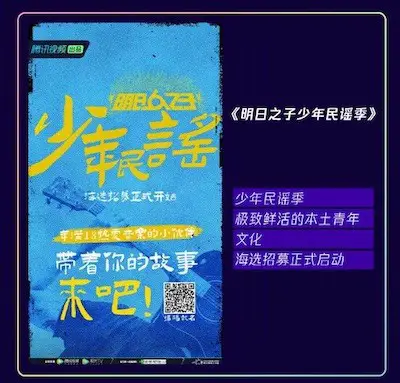 We Are Blazing 2
Season 2 of "We Are Blazing" (炙热的我们 2) will also return in 2021. The show featured 6 groups competing to be the "King of Groups" through different themed performances each week. The judges were representatives born in the 80's, 90's, and 00's. Eliminated groups will be replaced with a new group to join the battle. The first season featured R1SE, SNH48, SIS, SING女团, BlackACE, Penicillin, Rocket Girls 101, and Rainbow Chamber Singers, who ended up winning the title. Tencent says the second season's "group battles will be upgraded".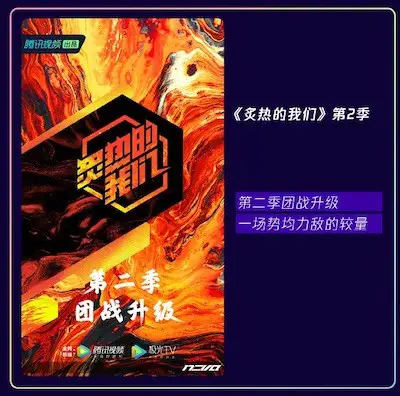 Super Novae Games
The annual Super Novae Games (超新星运动会) features young idols, musicians, and actors competing in sports events. Starting in 2021, the show will be held twice a year, during the summer and winter.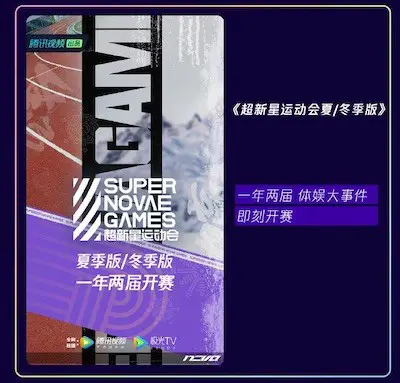 Meet You in a Parallel Universe
Tencent announced this "part reality show, part idol drama" variety show, "Meet You in a Parallel Universe" (lit. 平行时空遇见你), back in August. It will have 3 couples who will produce and direct their own idol drama. They will film each couple's interactions. They also want to create a "nation's CP" and explore their sparks on and off camera.
The confirmed participants are listed in alpha order by last name: Li Yitong (李一桐), Qin Lan (秦岚), Yang Chaoyue (杨超越), Neo Hou (侯明昊), Jasper Liu (劉以豪), and Wang Yanlin  (王彦霖).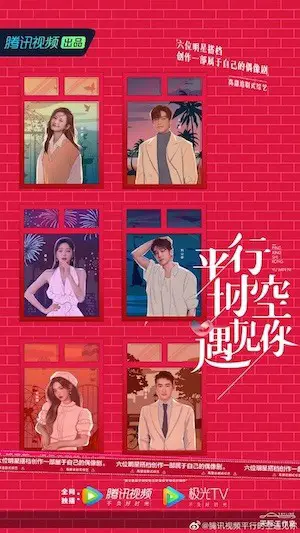 R1SE's Ren Hao and CHUANG 2020 contestant Jiang Zhenyu were originally thought to be a part of the show as Tencent had listed their names when they first announced the show . However, it seems both of their dating scandals might have jeopardized their participation in the show.
Jiejie and Meimei's Martial Arts Center
One of the new shows is "Jiejie and Meimei's Martial Arts Center" (lit. 姐姐妹妹的武馆), featuring Kitty Zhang and BonBon Girls 303. They will be running a female dojo and cultivating the next female hero.