Fans have been shipping Leo Luo (罗云熙) and Bai Lu (白鹿) for their crazy on-screen chemistry in their hot series, "Love is Sweet" (半是蜜糖半是伤). The co-stars also ship their characters as witnessed in their BTS videos and interactions. The finale for the series finally aired on October 27. Leo Luo and Bai Lu posted on the night of the finale, bidding farewell to "Love is Sweet" and their characters, "Yuan Shuai" and "Jiang Jun", respectively.
Leo Luo Yunxi and Bai Lu's Fan Clubs Deny Dating Rumors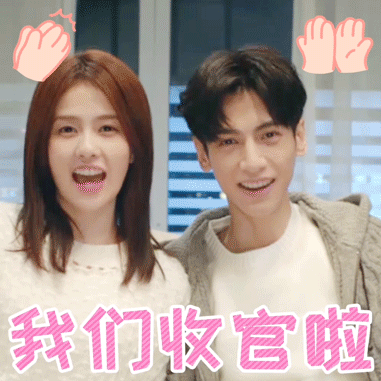 Huanyu Entertainment Denies Rumors of Xu Kai and Bai Lu Dating and Living Together
Leo Luo wrote: "From the schoolyard to meeting again at the workplace, from being quarrelsome lovers to knowing each other and being together, from having a ten year crush on no one else but you, the story of honey brought so much joy and sweetness, warmth and touching moments. Thankful to all the friends working together to complete this story of honey. Working on the film set everyday, there was no shortage of much cheers and laughters. This part of 'Yuan Shuai's life' brought me a lot of happy energy. Being able to bring this happiness and sweetness to the audience is 'Yuan Shuai's' fortune and also my fortune.
Yu Zheng Responds to Clip of Bai Lu Pinching Xu Kai's Butt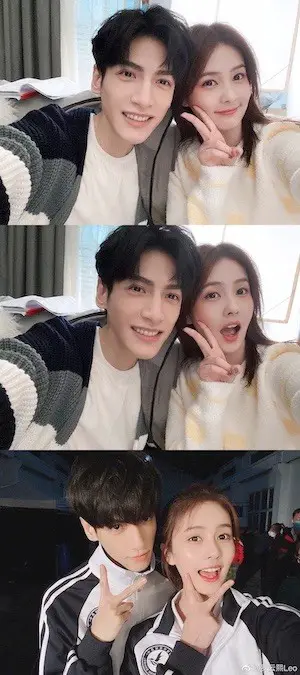 Huanyu Entertainment Denies Bai Lu's Dating Rumors with Wang Yizhe
Thankful to all the audience members who have been accompanying honey all along. I think a lot of people would be envious of 'Yuan Shuai' and 'Jiang Jun's' love. Their determination, appreciation, and respect for each other allowed people to witness the beauty in love. I believe they will definitely bring everyone's envy and blessings to happily, sweetly, and beautifully continue on. Also wishing all the buddies can believe in love, encounter love, come across the 'honey' that belongs to you."
Leo Luo did a live stream with fans to watch the finale together: https://weibo.com/l/wblive/p/show/1022:2321324564718823276702
Leo Luo and Arthur Chen to Portray the Dynamics between Master and Disciple in New Series, "Immortality"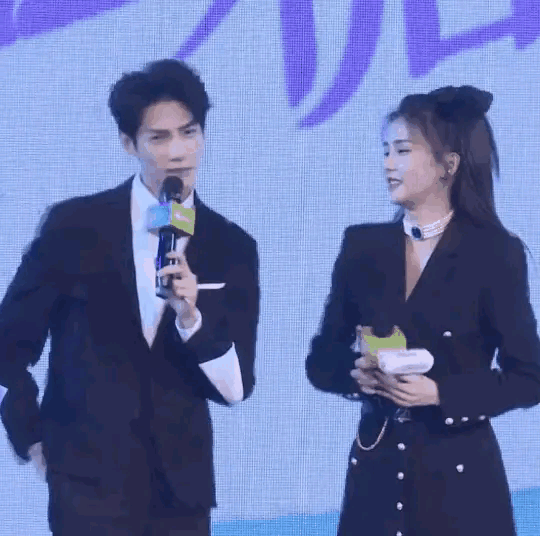 "Immortality" Lead Screenwriter Addresses Accusations Romantic Scenes were Added for Female Supporting Character and the Two Male Leads
As for Bai Lu, she wrote:
"A few days ago, I heard a song that was written for 'Yuan Shai'.
From the lyrics, I liked these two lines the most.

'From being young to old age.
From black hair to a head full of white hair.'

The visuals are too strong.
But I don't know why, I suddenly felt sour.
The BTS for the proposal scene, I was watching it over and over again.
I also cried over and over again.
At the time, I already realized, I seemed to have shed all the tears for 'Jiang Jun' that she couldn't shed.

Photos with the red background, clean white shirt.
Standing in front of the camera, just couldn't keep the corners of my mouth from rising up that day.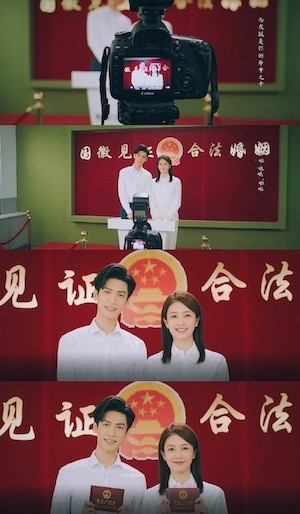 'Jiang Jun', in this life, there really is no one else who loves you like him.
He truly became your family member.
I believe, until you guys' hairs on the temple turns into snow, he will still continue to protect you, tolerate you, deeply love you.
He will also absolutely, absolutely, never let you shed one drop of tear again.
This wedding gown that he designed for half a year and hid from you, you look really good wearing it.
I will hold your hand in place of dad and walk step by step.
The man who will be spending the rest of his life with you is already waiting over there.
You tried hard not to cry and yet he was already filled with tears early on.

'Yuan Shuai', I will give you this sheep.
I have entrusted the rest of her life, decades of years, happiness and health, to you.
Whatever I can think of, you will definitely think of, whatever I can't think of, you will also be able to do it.
So, I haven't explained it too clearly.

Please, you guys must definitely spend all your energy to be happy."