On June 8, there were rumors circulating from yxh (yingxiaohao) accounts that Bai Lu (白鹿) and Xu Kai (许凯) had broken up and she was dating someone else. These claims are pretty bold being that Bai Lu and Xu Kai have never admitted to dating each other. There is a video showing Bai Lu hanging out with a mystery male in Hengdian.
Leo Luo Yunxi and Bai Lu's Fan Clubs Deny Dating Rumors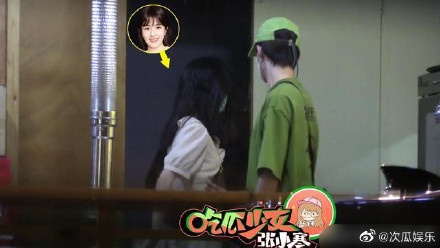 Huanyu Entertainment Denies Rumors of Xu Kai and Bai Lu Dating and Living Together
The clips show Bai Lu with an assistant outside a restaurant with the mystery male joining the group later on. The whole group is then seen returning to the hotel together. Netizens suspect the mystery male is actually Bai Lu's co-star, Wang Yizhe (王一哲), from their currently filming series, "Song of Youth" (玉楼春). Wang Yizhe is also signed under Yu Zheng's (于正) Huanyu Entertainment. He played the son of "Fu Heng" (played by Xu Kai) in the "Story of Yanxi Palace" spin off series, "Yanxi Palace: Princess Adventures".
Yu Zheng Responds to Clip of Bai Lu Pinching Xu Kai's Butt
Leo Luo Yunxi and Bai Lu Bid Farewell to "Love is Sweet"
Huanyu Entertainment released a statement on June 8 denying the rumors. They expressed the pictures were of Bai Lu dining with the cast and crew from the series. They also condemned the small amount of yxh accounts that were making speculations and maliciously distorting the facts. They retain the right to take legal action.