Congratulations are in order for Ming Dao (明道) as he announced the birth of his baby boy! Taiwanese paparazzi had recently filmed Ming Dao and his family on an outing together. Ming Dao was carrying his baby and giving him several kisses. His manager confirmed to Taiwanese media outlet, ETtoday, that Ming Dao got married last year and the baby is a boy. He didn't reveal it due to his family matters and him liking to keep things low profile.
Bodies of Ming Dao's Brother, Wife, and Child Found in Apparent Murder-Suicide
Ming Dao Tears Up Talking about Waning Popularity and Reveals He Only Acted in One Scene This Year
After the news went viral, Ming Dao posted a picture of his baby boy on Weibo. He included the caption: "The boy you guys once cared about has finally upgraded to boy+. Thank you everyone for your concern."
Ming Dao Earns Praise for Helping Dilraba with Warm Gesture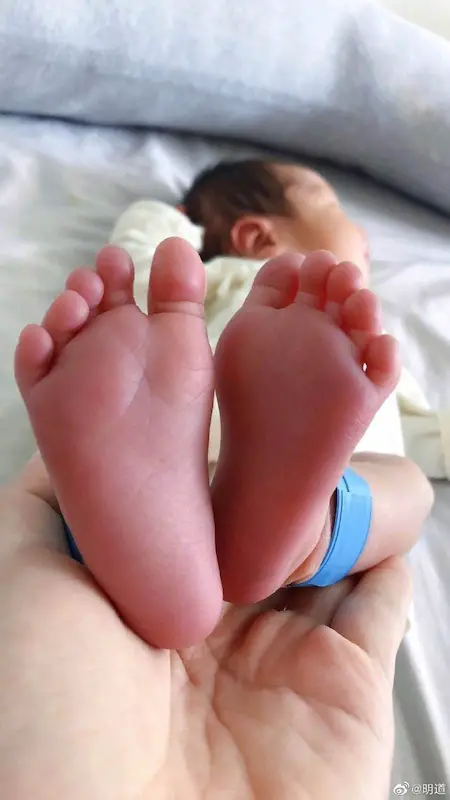 Ming Dao's good friend and on-screen partner, Joe Chen, congratulated him on Weibo saying, "Congratulations, Ah Ming".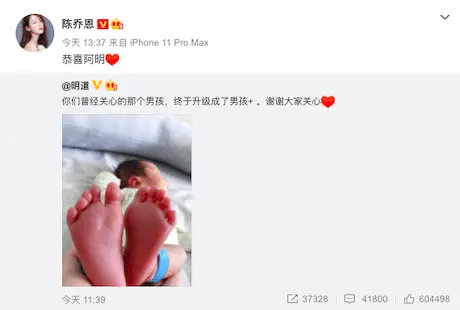 Ming Dao and Joe Chen Revisit "The Prince Who Turns into a Frog" 15 Years Later
His manager revealed the baby is a little more than 2 months old. Ming Dao's wife is Wang Ting Hsuan (王婷萱) and was born in 1982. She debuted in 1999 as part of the girl group, KISS. After the group split up, Wang Ting Hsuan worked in the insurance industry. The two were already spotted together in 2016. Wang Ting Hsuan now operates a dessert business called "Miss Wang dessert matters".