It seems the Chinese paparazzi got a little too giddy and excited when they reportedly spotted Xu Kai (许凯) and Bai Lu (白鹿). According to Youku Entertainment, they said Xu Kai's assistant was driving to Bai Lu's neighborhood to pick up Xu Kai. Afterwards, they claim Bai Lu was seen getting onto her company's car in the same underground basement. After the clips went viral, netizens started speculating they were living together.
Will Xu Kai and Wu Jinyan Finally Get Their Happy Ending in "Royal Feast"?
Leo Luo Yunxi and Bai Lu's Fan Clubs Deny Dating Rumors
Xu Kai and Bai Lu are often rumored together as they are signed to Huanyu Entertainment. They have portrayed on-screen lovers in quite a few series. They were already rumored to be dating back in 2018. One rumor even stated that Xu Kai had stayed over at Bai Lu's home. Their boss, Yu Zheng, also doesn't mind shipping them and blatantly admits to using their popularity as a CP to hype up their works. Netizens accused him of forcing Xu Kai and Bai Lu to promote as a CP. Yu Zheng responded back by changing his header picture in Weibo with this picture of Xu Kai and Bai Lu last August.
Xu Kai Scolded By Fans for Refusing Picture Request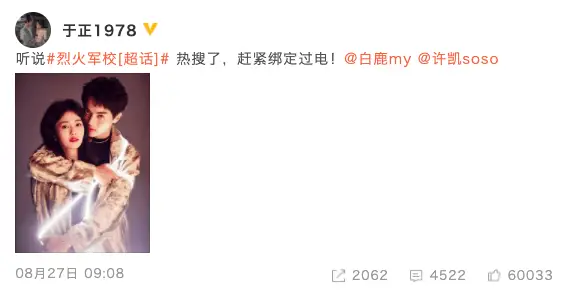 Yang Mi and Xu Kai Forced into Marriage in RomCom, "She and Her Perfect Husband"
In January, it was discovered Xu Kai had unfollowed Bai Lu on Weibo. She unfollowed him shortly after. Anti's started attacking Yu Zheng and said the Bai Lu and Xu Kai CP will end up in a "bad ending" (BE). He ended up reporting that post.
Leo Luo Yunxi and Bai Lu Bid Farewell to "Love is Sweet"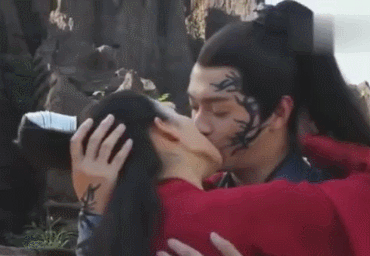 Huanyu Entertainment Denies Bai Lu's Dating Rumors with Wang Yizhe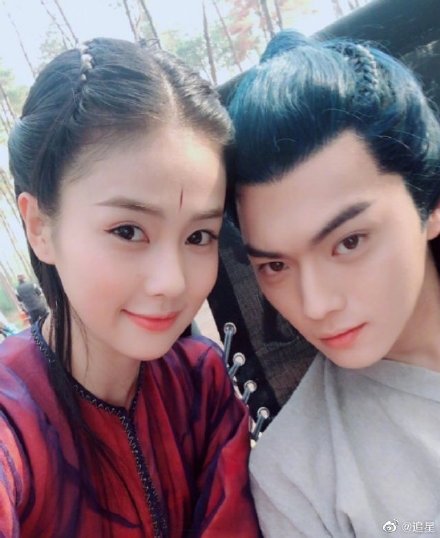 Yu Zheng Rules Out Xu Kai Joining Rumored Drama Adaptation of BL Novel, "Heaven Official's Blessing"
In response to the dating and cohabitation rumors, Huanyu Entertainment issued a statement saying: "The rumors surrounding Xu Kai and Bai Lu dating and suspected cohabitation are untrue." They also condemned the small media outlets and yxh accounts (yingxiaohao) for treating subjective speculations as news. The company retains their right to pursue legal action.