Tencent had its annual press conference on August 2nd and made many exciting announcements. Aside from Yang Yang and Dilraba starring in "You Are My Glory", Tencent also announced Yang Mi (杨幂) and Xu Kai (许凯) starring as the leads in an original romcom series, "She and Her Perfect Husband" (爱的二八定律). This will be the first time Yang Mi and Xu Kai are working together so it should prove to be exciting.
William Chan Explains Why He Cherishes Working with Yang Mi in "Novoland: Pearl Eclipse" This Time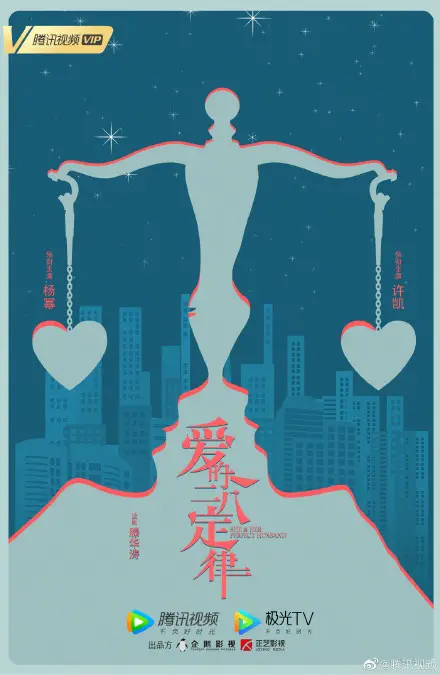 Will Xu Kai and Wu Jinyan Finally Get Their Happy Ending in "Royal Feast"?
Yang Mi stars as "Qin Shi" (秦施), a single lawyer who is solely focused on her career, but is always vigorously forced by her parents to get married. A top level law firm, "Cheng and Hui", are publicly recruiting for a family lawyer who needs to be married. "Qin Shi's" second older brother, "Qin Wenyu" (秦文宇), an unreliable headhunter, submits her resume, but changes her marital status to "married" and invented a nonexistent husband without her permission. "Qin Shi" ends up getting hired without any knowledge of this happening.
Yang Mi and Wei Daxun Dating Rumors Heat Up as Gossip Blogger Claims They Stayed at the Same Hotel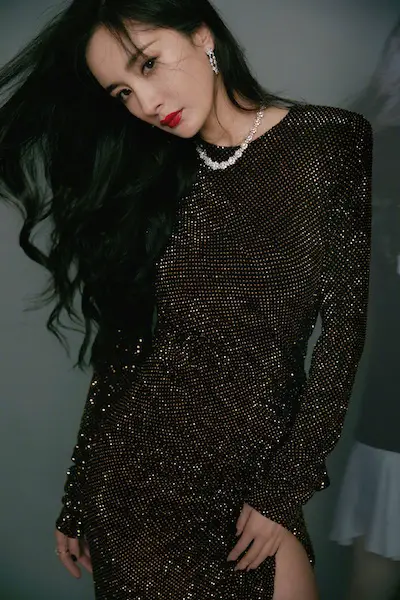 Huanyu Entertainment Denies Rumors of Xu Kai and Bai Lu Dating and Living Together
"Qin Shi's" outstanding performance gets noticed by the founding partner of the law firm, "Lao Jin". At a business event, "Lao Jin" recommends "Qin Shi" to be the legal counsel for the Women Entrepreneurs' Association, which is when "Qin Shi" finds out she is already married. When she decides to clarify the situation with "Lao Jin", her "husband", "Yang Hua" (阳华), suddenly appears.
Zhou Dongyu and Xu Kai Rumored to Star in Xianxia Drama, "Ancient Love Poetry"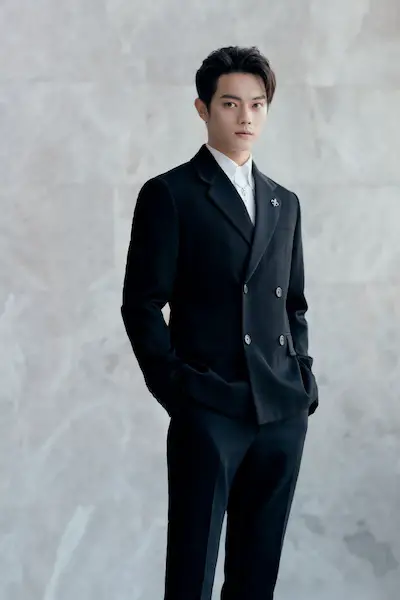 Xu Kai Scolded By Fans for Refusing Picture Request
"Yang Hua" is said to be a homebody. He attends a blind date with "Qin Shi's" work rival, under orders from his mother. He complains about being forced to marry, but when he faces his mother who unyieldingly forces him to get married, he has no choice but to look for "Qin Shi". They decide to get married for their own reasons and immediately go to the civil office to get their marriage license. Both parties' parents start to notice something is amiss. At the same time, "Qin Shi's" ex-boyfriend joins her law firm. Through all these crises, "Qin Shi" and "Yang Hua" unexpectedly start to fall in love.
Yu Zheng Rules Out Xu Kai Joining Rumored Drama Adaptation of BL Novel, "Heaven Official's Blessing"
Yang Mi reposted the announcement and said, "With any matter, the most important part only takes up about 20%, the remaining 80% is secondary. This is the 80/20 rule". Xu Kai reposted Yang Mi's post and said, "Looking forward to working with Mi-jie. Also looking forward to interpreting a new role that is completely opposite of me."
Hawick Lau Denies Falling Out with Ex-Wife, Yang Mi, Over Daughter, Noemie Lau