Because of the sad ending and the happily ever after "Fu Heng" and "Wei Yingluo" never got from "Story of Yanxi Palace" (延禧攻略), fans have been asking for a reunion series where they can finally have a happy ending. Fans of the "FuYing" CP from "Story of Yanxi Palace" can finally rejoice as Xu Kai (许凯) and Wu Jinyan (吴谨言) were announced as the leads in new costume drama, "Royal Feast". Xu Kai and Wu Jinyan started filming on their new series, "Royal Feast" (尚食), on October 15.
Yang Mi and Xu Kai Forced into Marriage in RomCom, "She and Her Perfect Husband"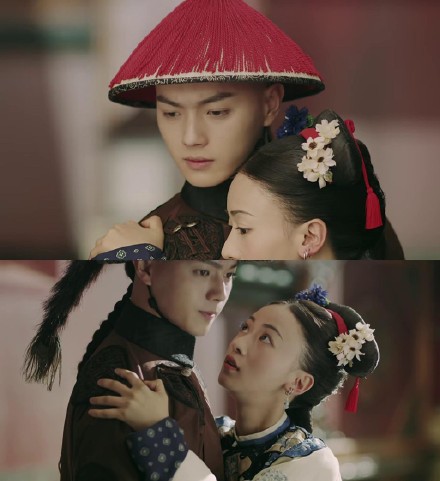 Huanyu Entertainment Denies Rumors of Xu Kai and Bai Lu Dating and Living Together
The series is set during the Ming Dynasty or the Great Ming. During the 19th year of Emperor Yongle's reign, the empire was prosperous. In order to entertain the many envoys coming from different nations, Emperor Yongle recruited women with good culinary skills to enter into the palace to fill the Shang Shi Bureau with good food. After many rounds, "Yao Zijin" (played by Wu Jinyan) is selected to be a palace maid in the Shang Shi Bureau.
Zhou Dongyu and Xu Kai Rumored to Star in Xianxia Drama, "Ancient Love Poetry"
"Yao Zijin" becomes interested in cooking after getting to know "Luo Xingqiao", who comes from a beggar family, and the talented "Su Yuehua" in the Shang Shi Bureau. The three of them work together and come up with new dishes, incorporating Chinese medicine into the dishes, and recreating famous dishes listed in the historical texts. "Yao Zijin" slowly rises up in rank in the Shang Shi Bureau. However, when she struggles to get the highest rank of "Shang Shi", she realizes the true meaning of food. She gives up competing for the "Shang Shi" position and leaves the palace to spread the culture and tradition of good food.
Yu Zheng Rules Out Xu Kai Joining Rumored Drama Adaptation of BL Novel, "Heaven Official's Blessing"
Wu Jinyan Addresses Not Having Any Hits After "Story of Yanxi Palace" and Lack of Screen Time in New Series, "Knock on the Happiness Door"
Xu Kai plays the real life historical figure, "Zhu Zhanji", who is known as the Xuande Emperor and grandson to Emperor Yongle. It hasn't been revealed how his character gets involved with "Yao Zijin. Second male lead is presumably played by Yu Zheng's (于正) artist, Wang Yizhe (王一哲), as he was announced as part of the main cast.
Wu Jinyan Doesn't Want to be Associated with "Wei Yingluo" Anymore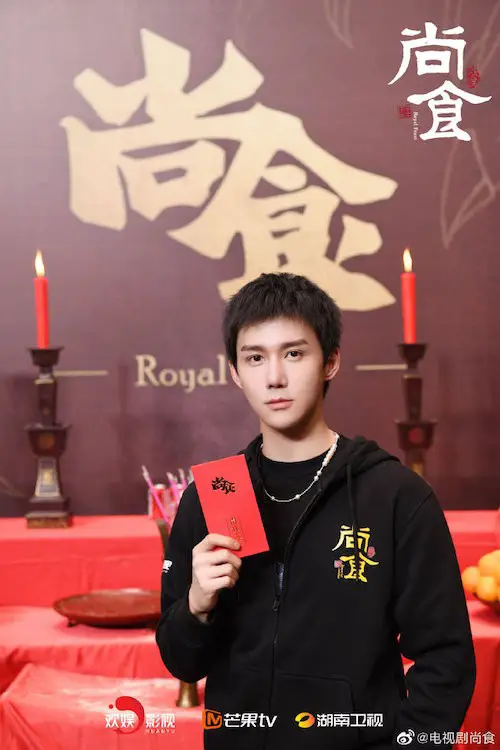 Lin Gengxin and Nicky Wu Reunite in "My Bargain Queen" with Wu Jinyan
The series looks to be fun already based on the pictures and videos shared on the first day of filming. Wu Jinyan made a huge burger for Xu Kai to try at the blessing ceremony.
Qin Lan, Wu Jinyan, and Nie Yuan Reunite in New Series, "The Heritage"
Director of "Something Just Like This" Speaks Up about Debate Over Johnny Huang Being Too Touchy with Wu Jinyan Off Camera
Wu Jinyan and Xu Kai also promoted the series on Weibo with these posts: Wu Jinyan said, "Master, time to eat!". Xu Kai responded, "Lao Zhu is here!"
Xu Kai Scolded By Fans for Refusing Picture Request
Xu Kai also thanked his fans for gifting him pills that help with digestion.