Johnny Huang Jingyu (黄景瑜) and Wu Jinyan's (吴谨言) new series, "Something Just Like This" (青春创世纪), started airing recently. The official Weibo account has been releasing BTS videos of the filming. However, some yxh account noticed the interactions between Johnny Huang and Wu Jinyan were quite intimate off camera. There was debate among netizens questioning why Johnny Huang was so touchy with Wu Jinyan.
Dilraba Describes Working with Johnny Huang Jingyu and Reacts to Fans Shipping Her and Viann Zhang's Characters in "Love Designer"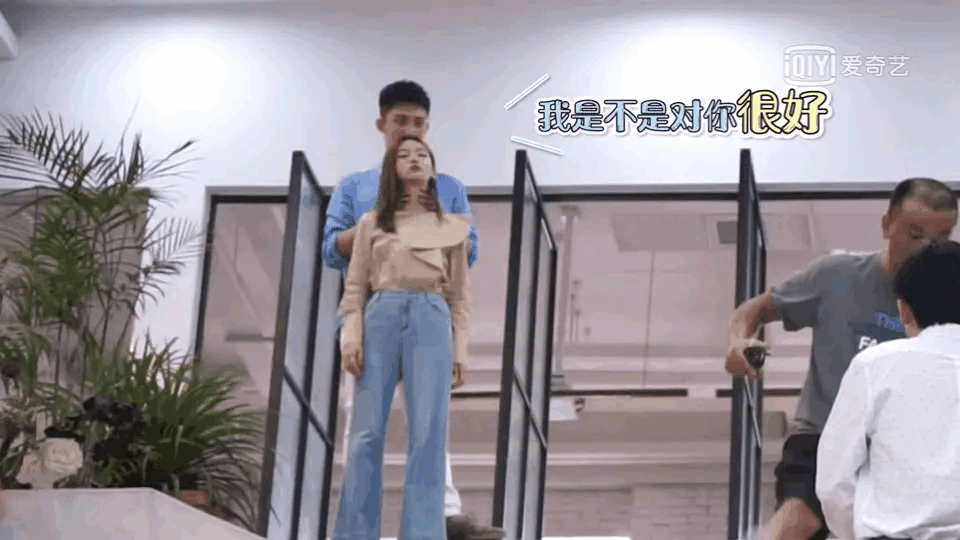 Johnny Huang Jingyu's Ex-Girlfriend, Wang Yuxin, Reportedly Attempted Suicide and Still in a Coma
The director of the series, Chen Feihong (陈飞宏), wrote a lengthy post on November 14 addressing the debate around the BTS clips. Chen Feihong prefaced his post saying that when he started preparing for the series, he emphasized to every actor, "You are not just portraying some character in the series. I hope these characters are living in this series." He explained the actors started to experience the world of their characters and so they started interacting with each other like family members.
Wu Jinyan Addresses Not Having Any Hits After "Story of Yanxi Palace" and Lack of Screen Time in New Series, "Knock on the Happiness Door"
Wu Jinyan Doesn't Want to be Associated with "Wei Yingluo" Anymore
The key points of Chen Feihong's post:
Johnny Huang and Wu Jinyan have it hard as they have to portray like they are siblings who have grown up competing against each other like enemies, but are still friends. However, they are not actual siblings. Chen Feihong says the level of difficulty is high for actors who have never worked together before, so he said he had really high standards for their interactions with each other.

Chei Feihong required the male leads to take more initiative. He told Johnny Huang to take the initiative to have more contact with Wu Jinyan due to the nature of their roles and relationship. Whether it was to joke around, talking, or fighting against each other, it would strengthen the chemistry between the two characters.

As a director, he felt it's necessary for actors to get familiar with their characters in order to portray the character well. He asked everyone to focus on the series and not to slander an actor's hard work because of some people who took the pictures out of context.

Wu Jinyan and Johnny Huang Jingyu Star in New Series, "We Are Young"
Wang Yuxin Released from the Hospital, Alleges She and Johnny Huang Jingyu Divorced Two Years Ago
The official Weibo account also uploaded a compilation video showing the complete scenes of the gifs that were edited and taken out of context to address the debate. They also included the hashtag "Johnny Huang and Wu Jinyan on set interactions" and said that even when they are on break, they are constantly rehearsing their scenes together to get into the characters and emotions. Once the cameras roll, they immediately get into character.

Watch the video: https://weibo.com/tv/show/1034:4571164585164803?from=old_pc_videoshow