Chinese actress, Meng Ziyi (孟子义), was trending at #1 on November 15 when she was accused of being the cause of a fire that led to the deaths of two lighting operators while filming "The Untamed" (陈情令) in 2018. Meng Ziyi played "Wen Qing" (温情) in the series and it was rumored at the time that she had requested script changes and additional scenes. She received a lot of hate because of these rumors and was accused of taking away screen time from the two male leads.
Hong Kong Actress, Do Do Cheng, Praises Xiao Zhan's Performance in "The Untamed" and Reveals Her Affinity with Him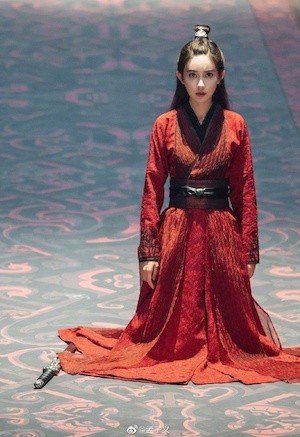 Tension Arises After Guo Jingming Awards He Changxi with Highest Grade for "The Untamed" Reenactment on "Everybody Stand By 2"
On July 11 2018, around 9pm, a fire broke out when the cast and crew of "The Untamed" were filming at the Nanma Town studio. The crew had already called the police immediately and tried to save the two lighting operators, but they succumbed to the fire. The production team issued a statement two days after the incident about the passing of the two film crew members and pledged to strengthen security measures.
"The Untamed" Director, Chan Ka Lam, Speaks Up for Xiao Zhan After He was Awarded "Most Disappointing Actor"
Korean Netizens are Loving Wang Yibo and "Lan Wangji" After Watching "The Untamed"
Two years later, this tragic accident is being brought up again. Someone started spreading rumors that Meng Ziyi's alleged demands for changes and additional scenes forced the cast and crew to reshoot in the cave, which ultimately led to the fire that killed two lighting operators on set. On July 25 2019, Meng Ziyi denied she had asked for script changes, saying, "Didn't bring any resources to the cast. Didn't change the script on my own. Didn't come back from the dead. Up until now, 'Wen Qing's' bones have turned into ashes. Meng Ziyi going offline."
Xuan Lu Cries Upon Hearing "Wu Ji" + Responds to Her Absence from "The Untamed" Fan Meeting and Concerts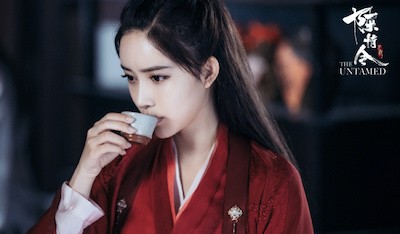 Xuan Lu Declares She's Single, Denies Dating Wang Zhuocheng
Meng Ziyi reposted the person starting the rumor and addressed the allegations, saying, "I have repeatedly clarified the fire accident has nothing to do with me. I was in Suzhou at the time and not with the film crew. This was a matter of life and death. No matter if it's the deceased or to me, using this matter to slander and spread rumors out of nowhere is very disrespectful. It's already two years. I won't be explaining it anymore. If you continue to spread rumors like this, everything will be handled through the legal channels."
Ex-Girlfriend of Qi Peixin from "The Untamed" Leaked Intimate Pictures and Accused Him of Cheating and Forcing Her to Get an Abortion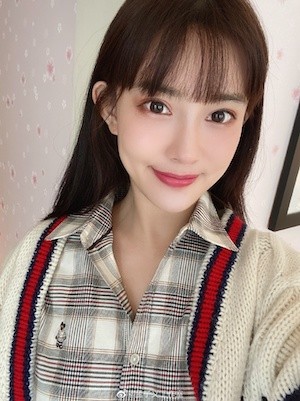 "The Untamed" Assistant Director, Yue Liang, Answers Fan's Request to Share BTS Photos with Cast Members
It's unsure why this incident is being brought up again two years later. However, Meng Ziyi is currently a contestant on the show, "Everybody Stand By 2". She was also trending on the same day for a separate incident that happened on the show and netizens dug up an incident that happened a few years ago with a senior actress on another show. Some netizens have suggested this is the doing of anti-fans, while some think Meng Ziyi bought her own hot trending hashtags for exposure.