The second episode of Tencent's variety show, "Everybody Stand By 2" (演员请就位2), became another talking topic on Weibo because of former UNINE member, He Changxi (何昶希), and, Zhang Yijie's (张逸杰) portrayal of a scene from "The Untamed" (陈情令). The show is like a survival show for 40 actors with varying levels of acting experience who reenact scenes and gets evaluated by a director's panel. In the end, one actor will be named, "Best Actor".
Director, Derek Yee, Goes Hard on Wang Churan and UNINE's Chen Youwei's Reenactment of "Eternal Love"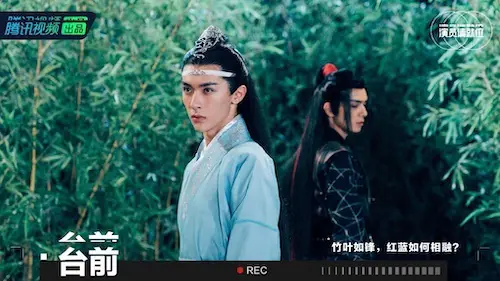 Myolie Wu Compared Working at TVB to Training at the Shaolin Temple
Since the show debuted two weeks ago, there were several trending topics about the show. The first episode highlighted Hong Kong director, Derek Yee's (爾冬陞) brutally honest evaluation of Wang Churan and Chen Youwei's reenactment of a scene from "Eternal Love". He told the both of them they couldn't rely on their appearance and that their looks weren't anything special.
Myolie Wu Reveals the Privileges that Came With Being TVB's Best Actress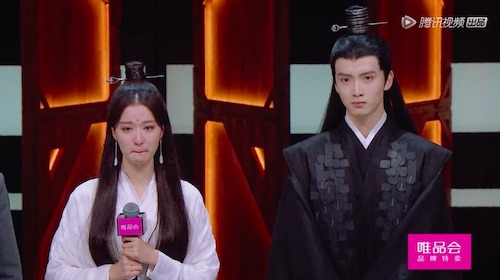 UNINE's Yao Mingming Comforts He Changxi After Falling During Performance
On this week's episode, music idol, He Changxi and actor, Zhang Yijie, portray "Wei Wuxian", and "Lan Wangji", respectively, from "The Untamed". He Changxi is the only actor from this season without any representative film or tv works. Zhang Yijie is only 21 years old, but already has 10 years worth of acting experience. Overall, the director's panel wasn't impressed with their performance. Guo Jingming (郭敬明) said they were just reciting their lines and failed to show the relationship between the two characters. He said he couldn't tell what type of relationship they were supposed to convey. Chen Kaige (郭敬明) expressed similar sentiments in that he couldn't see the two characters were supposed to be great friends and felt the rain was messing them up.
"The Untamed" Director, Chan Ka Lam, Speaks Up for Xiao Zhan After He was Awarded "Most Disappointing Actor"
The performance begins at 07:29:
Meng Ziyi Denies Being the Cause of a Fire that Killed Two People on "The Untamed" Film Set
Derek Yee was more lenient with He Changxi given that he didn't have any acting experience. He praised his appearance was suitable for costume dramas and was photogenic. When it came to the ranking, Zhang Yijie was ranked in the A group with 3 votes to He Changxi's 1 vote, which was given by Guo Jingming. However, Guo Jingming decided to use his "S" card, which is considered the highest grade and limited to a total of 8 cards, on He Changxi.
Vicki Zhao (赵薇) joked that Guo Jingming gave the card because he thinks He Changxi looks very similar to him. Chen Kaige and veteran actor, Li Chengru (李诚儒), didn't agree with Guo Jingming using the "S" card on He Changxi. Besides the teachers, some of the actors were also shocked and questioned the standard in determining the grade. Actress, Dong Siyi (董思怡), said, "What?! Is he here to choose like it's "We Are Young"?", where Guo Jingming served as a mentor for a male idol group survival show.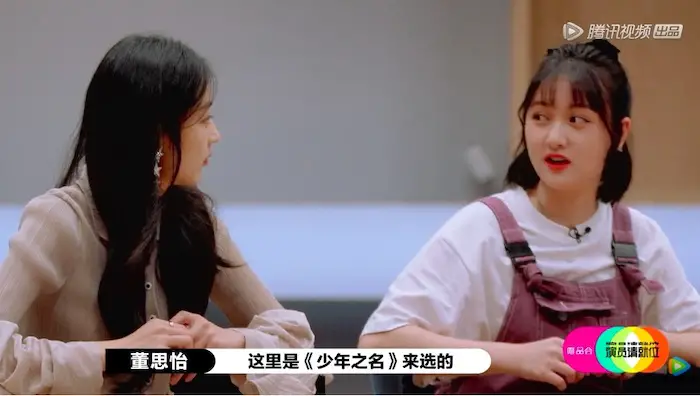 Zhang Dada (张大大), a popular host who is participating in the show, was shocked and said, "If Derek Yee-laoshi doesn't make up the "S" card to me after filming today, I can't accept this." In the backstage interview, Zhang Dada said he was confused after seeing the observations from the director's panel as he felt the standards were constantly changing. In the prior episode, Zhang Dada was given a very tough evaluation from Derek Yee who said his performance was akin to a thief and said he shouldn't use any excuses for his acting.
Guo Jingming said he thought He Changxi had potential and was able to absorb the things Chen Kaige said to him immediately. He also said he didn't really know the meaning behind the "S" card, saying the show might refer to it as "super" or something else. He gave three definitions of what "S" meant to him for He Changxi: Student – hoping as a student, he can take the class he wants on stage, Seed – hopes he can plant the seed to dream of becoming an actor and that one day if he becomes an outstanding actor, he can say the planted seed of becoming an actor was sprouted from the show, and Special – hoping he becomes a special actor.
Chen Kaige said the "S" stood for "surprise" to him. He expressed Guo Jingming's "S" choice was a big surprise to him, but still respected his decision. Li Chengru expressed in the backstage interview that he had a lot of things to say after "The Untamed" performance, but he wasn't given the opportunity to speak. He frankly said, "I don't understand. It was such a difference and yet you still gave one of the actors a "S" card.
After her performance, Dong Siyi, was brave enough to express that everyone was shocked when He Changxi got the "S" grade" and asked the directors what their standards were in giving out the "S" card. Derek Yee asked her when Guo Jingming gave the "S" card", was everyone disagreeing with his choice. Dong Siyi said, "We were all like 'huh?', yes".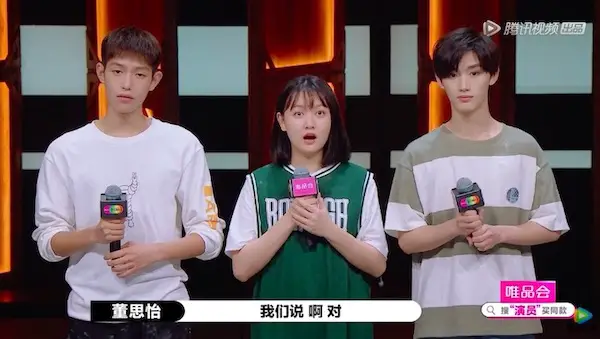 Guo Jingming then excitedly responds to her, "The people I give "S" to are the ones I want to film with." He explained that he chose him because he is the type of person he wants to film with and not that he wants to film with him at this moment.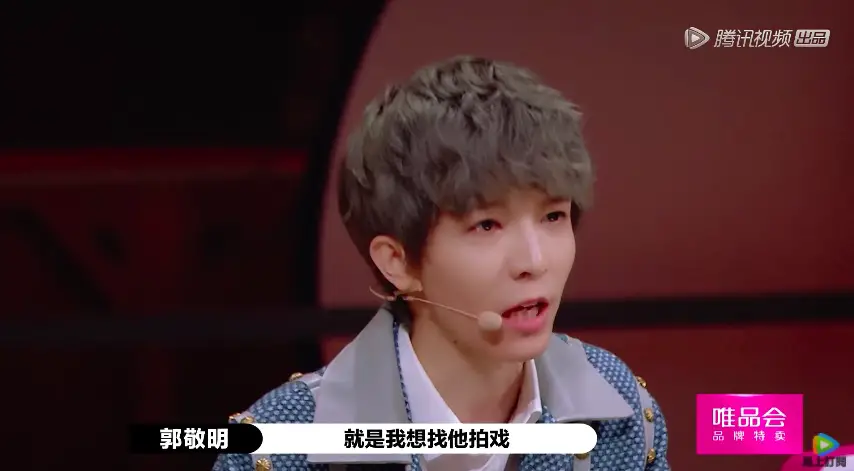 Chen Kaige then cues Li Chengru and Derek Yee even jokingly told him not to fall sleep. However, Li Chengru stayed quiet for too long and said, "I should be evaluating the actors, but now I must evaluate the issue with directors giving the "S" cards." He then directly calls out Guo Jingming's reasoning for giving the "S" card, but Guo Jingming interrupts him. Li Chengru says, "Let me finish first. As a young person, you must learn to respect people." Guo Jingming apologizes and lets him finish.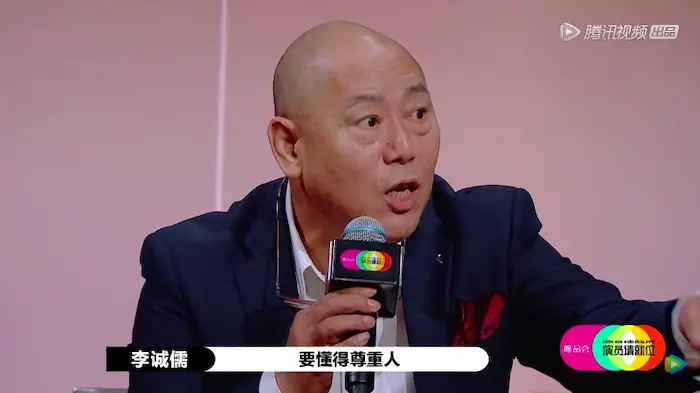 The two go back and forth and it gets tense. Guo Jingming was frustrated and said he only had one request and that is to be allowed to give the card to whoever he wants to based on the rules of the show. Li Chengru says every director can have their own judgment, but said, "Was he chosen because the other three directors couldn't see the pain emitting from the sword being stabbed into his chest?" Guo Jingming expresses that not all the actors he uses in his films have the best acting skills, but he sees something in them. This is why he chooses them, just like he chose to give the "S" card to He Changxi. There were some actors who felt Guo Jingming was right in his reasoning and that it's up to him to give it to whoever he wants.