C-Pop boy band, UNINE, debuted through "Qing Chun You Ni" or "Youth With You" in April of this year. Like their predecessors, NINE PERCENT, they embarked on their nation-wide fan meeting tour, "RUN TO U". A few days ago, UNINE had their fan meeting in Fuzhou province. While performing their song, "BOMBA", He Changxi (何昶希) fell down. Yao Mingming (姚明明) noticed and quickly stuck his hand out to prevent him from falling. He also glanced at He Changxi a few times to make sure he was okay for the rest of the performance.
Watch the fall: http://t.cn/Ai0MhkDv
UNINE's Yao Mingming Has an Affinity with Hong Kong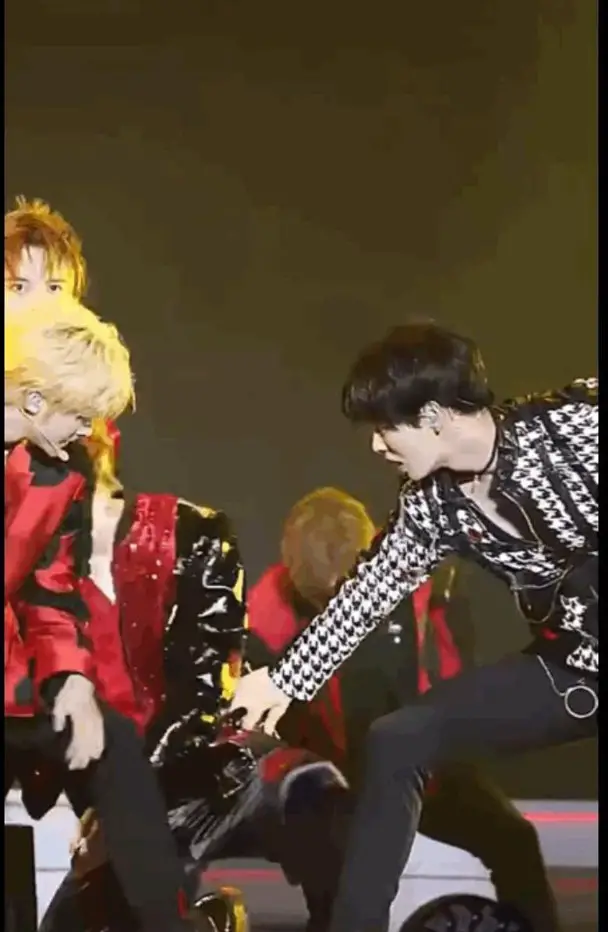 Wang Han Encourages UNINE After Manager Tells Them to Stop Eating on "Wild Kitchen 2"
He Changxi posted about it on Weibo on the 29th: "The weather is hot. Take good care of your health. You've worked hard."
In the comments of that post, he apologized to the fans for his performance saying: "When we were singing "Remember You", I saw you guys in the audience. It made me think about the past. Really grateful really grateful for having you guys accompany me. Before we opened the show today, I didn't adjust my condition and made everyone worry again. I am really sorry! Next time I'll let you guys see a different He Changxi and take advantage of the remaining fan meetings left to see everyone. The temperature was really high in Fuzhou today. I know there were a lot of outsider NANO (fans) who came here. You must take care of your health!"
"Idol Producer 2" Finale Debuts New Group "UNINE"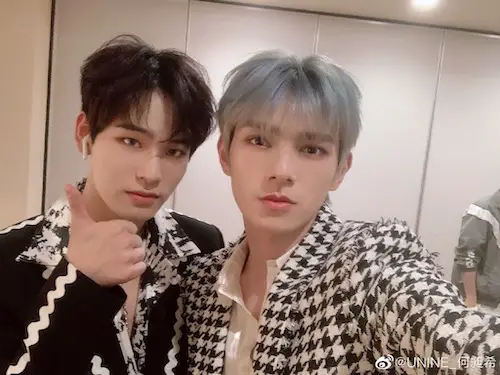 Director, Derek Yee, Goes Hard on Wang Churan and UNINE's Chen Youwei's Reenactment of "Eternal Love"
His members left comments comforting him. Chen Youwei (陈宥维) said, "Next time you have to be careful of your safety." Xia Hanyu (夏瀚宇) said, "Have a good rest. Jia you in the next show!" Yao Mingming commented, "Don't blame yourself. No one has ever blamed you. You know?!?!"
Tension Arises After Guo Jingming Awards He Changxi with Highest Grade for "The Untamed" Reenactment on "Everybody Stand By 2"
As it turns out, this wouldn't be the first time He Changxi fell during a performance. In the Beijing fan meeting on June 15, He Changxi fell again during "BOMBA".
The fall happens at 2:17: http://t.cn/AiNqvEzE