iQiyi's "Idol Producer 2" (青春有你) broadcasted the live finale episode today. Nine Percent, with the exception of Cai Xukun, were also in attendance as they celebrated the finale of the second season, which also falls on the one year anniversary of their debut.
Wang Han Encourages UNINE After Manager Tells Them to Stop Eating on "Wild Kitchen 2"
UNINE's Yao Mingming Comforts He Changxi After Falling During Performance
The new group, which is called "UNINE", consists of the following members:
Li Wenhan (李汶翰)
Li Zhenning (李振宁)
Yao Mingming (姚明明)
Guan Yue (管栎)
Jia Yi (嘉羿)
Hu Chunyang (胡春杨)
Xia Hanyu (夏瀚宇)
Chen Youwei (陈宥维)
He Changxi (何昶希)
Director, Derek Yee, Goes Hard on Wang Churan and UNINE's Chen Youwei's Reenactment of "Eternal Love"
UNINE's Li Wenhan Dragged into Dating Rumors with Wang Ziwei Once Again
Li Wenhan was the hot favorite to win first place and the coveted center position. His UNIQ band member, Zhou Yixuan (周艺轩), who also debuted a few weeks ago in the group, "New Storm", from Youku's "All For One", was also in attendance as an audience member to support Li Wenhan.
UNINE's Jia Yi Sparks Backlash with Comment Seemingly in Response to Dating Rumors + Woman Identified in Video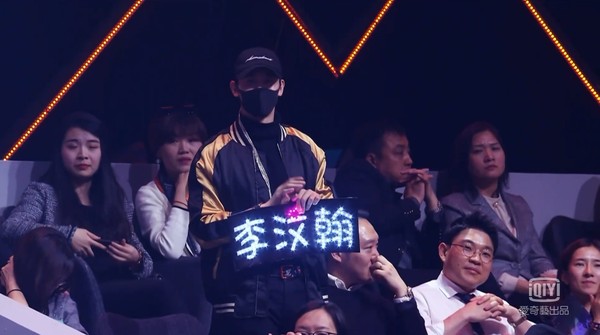 "Qing Chun You Ni" Trainee, Yao Chi, is Buzzing Among Korean Netizens as the "Most Handsome Trainee Out of Entire PRODUCE 101 Series"
There was some controversy trending throughout Weibo with Chen Youwei debuting at the 8th spot. It was said that when the 8th spot was announced, the host, He Jiong, stopped announcing it midway and was handed a different envelope from a crew member. Many of Chen Youwei's fans felt like there was something shady going on with that exchange and that he should've ranked higher given his previous rankings.
UNINE's Li Wenhan Rumored to be Dating Former Girl Group Member, Niki Yi Yizi, Once Again
The camera even showed Chen Youwei's manager with a displeased face when he was announced at 8th place. It was reported the owner left before the show was over. Later on, someone from Chen You Wei's management company, Ciwen Media (慈文传媒), responded to a Weibo post congratulating Chen Youwei on his debut, saying, "It's just a game. Happiness is number 1. Return home and film some good dramas."
"Youth With You 2020" Trainee, Bobo Li, Denies Dating Rumors with UNINE's Jia Yi
Chinese actor Sun Jian (孙坚), also seemed displeased with the results and posted on Weibo calling for the 10-12 spots Lian Huaiwei (连淮伟), Shi Zhan (施展), Yao Chi (姚弛) to form their own group.
Credit: ETtoday.net, Weibo (1, 2, 3, 4)