The first episode of Tencent's variety show, "Everybody Stand By 2" (演员请就位2), aired on October 2. This season, Hong Kong director, Derek Yee (爾冬陞), joined the returning directors from prior season, Chen Kaige (陈凯歌), Vicki Zhao (赵薇), and Guo Jingming (郭敬明). Derek Yee made an impression on everyone for being strict and ruthless in his debut and evaluation of actress, Wang Churan (王楚然), and actor and UNINE member, Chen Youwei (陈宥维).
"Idol Producer 2" Finale Debuts New Group "UNINE"
In the first episode, Wang Churan and Chen Youwei reenacted an iconic crying scene from "Eternal Love" (三生三世十里桃花), which featured Mark Chao (趙又廷) and Yang Mi (杨幂). After the performance, each director gave their evaluation of the pair's performance. When it came to Derek Yee's turn, he said their performance was very difficult to watch and it looked very strenuous for them to portray this scene. Derek Yee explains if they used this clip for a casting, they wouldn't be chosen.
Joe Chen Has the Difficult Task of Working with Jin Han and Chen Youwei in "Hello, My Shining Love"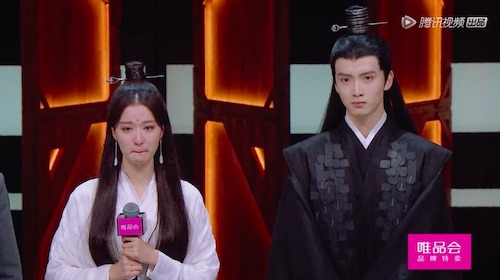 Myolie Wu Compared Working at TVB to Training at the Shaolin Temple
Derek Yee then says Wang Churan is a little better than Chen Youwei as she might have some acting experience. He says she might look pretty on screen, but then tells her, "Do you know how many actors there are with your looks in China? There are a lot. The worst thing about pretty ones like you is not having personality. Since I already look like this, I need to find a way with my acting. I hope it didn't hurt you."
Myolie Wu Reveals the Privileges that Came With Being TVB's Best Actress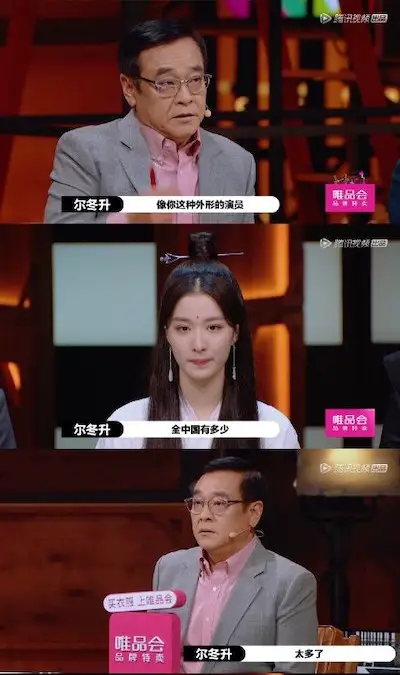 Tension Arises After Guo Jingming Awards He Changxi with Highest Grade for "The Untamed" Reenactment on "Everybody Stand By 2"
Derek Yee continues explaining, "Because you guys are young. There must be someone who is very strict to say this to you. He proceeds with Chen Youwei's evaluation and says, "Your body is okay, but you don't really stand out either. You need to know your weak points. You have an extreme amount of weak points. You haven't even learned how to use acting to control your facial features." Chen Youwei agrees with Derek Yee.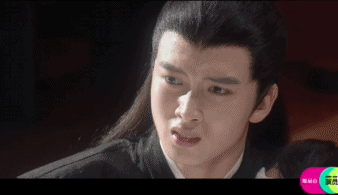 However, he continues saying, "Your crying scene was very awkward. It looked like you were chewing gum or eating something. It would look very funny. You need to find a way to either take a refresher course or find some really good teachers. This teacher must be brave enough to directly tell you that you don't have acting talent. Even if you go back to your boy group, it won't work. When you get older, there won't be fans watching you. These female fans in three years or maybe if you fall in love, they feel betrayed. They will find another idol. It's no use to depend on your looks. Remember this, you must depend on your strength, your acting. You can only depend on looks for a very short duration. Are you as handsome as Tony Leung? Find a way to look for a teacher. Hope you guys are successful or else in the next few years, you'll run into a lot of problems. You'll be eliminated by others."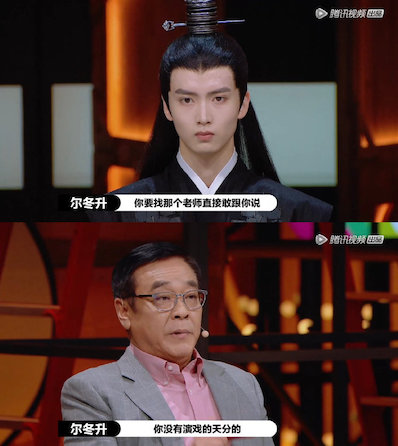 At this point, Wang Churan is wiping her tears, while Chen Youwei nods and bows to thank Derek Yee for his evaluation. After the episode aired, Derek Yee's appraisal was trending high on Weibo. Many netizens were shocked by Derek Yee's very blunt and somewhat harsh critique of their performance. However, Chen Youwei's fans remained calm and left comments thanking Derek Yee for his review and said it was Chen Youwei's honor to get evaluated by him.