After three months of intense competition, Youku's "Street Dance of China 3" (这!就是街舞3) held the live finale on October 3. It was a star studded concert as it invited team leaders from previous seasons like Han Geng (韩庚), Vanness Wu (吳建豪) and Jackson Yee (易烊千玺), and artists like THE9's Liu Yuxin (刘雨昕), and newly formed boy group, S.K.Y, and more to perform. Each team leader also had a collaborative performance with their teammates. The show started streaming from 4:30 pm and the final winner was announced around 12:30 am.
Wallace Chung Talks about Working with the Other Leaders on "Street Dance of China 3"
Zhang Meng Praises Wang Yibo's "Explosive" Dancing on "Street Dance of China 3" Can Make Her Cry
The final 8 contestants consisted of:
Jackson Wang's team: Lin Li Chunlin and Lil Chao (Jiang Dechao)
Wang Yibo's team: Keven Yang Kai and Bouboo
Wallace Chung's team: Bingo Xiao Zhibin and AK Dong
Lay Zhang's team: George (Qiao Zhi) and Sharkbomb
Lay Zhang Comments on Lyric Lan and Jin Chen's Praise of His Krumping on "Street Dance of China 3"
Wang Yibo was Touched by Female Dancer with Hearing Impairment on "Street Dance of China 3"
George from Lay Zhang's "Nuclear [Xing] Weapon" team did a performance where he hit the drums 29 times while doing a handstand as a tribute to Lay Zhang's 29th birthday on October 7. After hearing George's speech, Lay Zhang was in tears.
Wang Yibo Stops "Street Dance of China 3" Contestant for Copying Dance Moves in Audition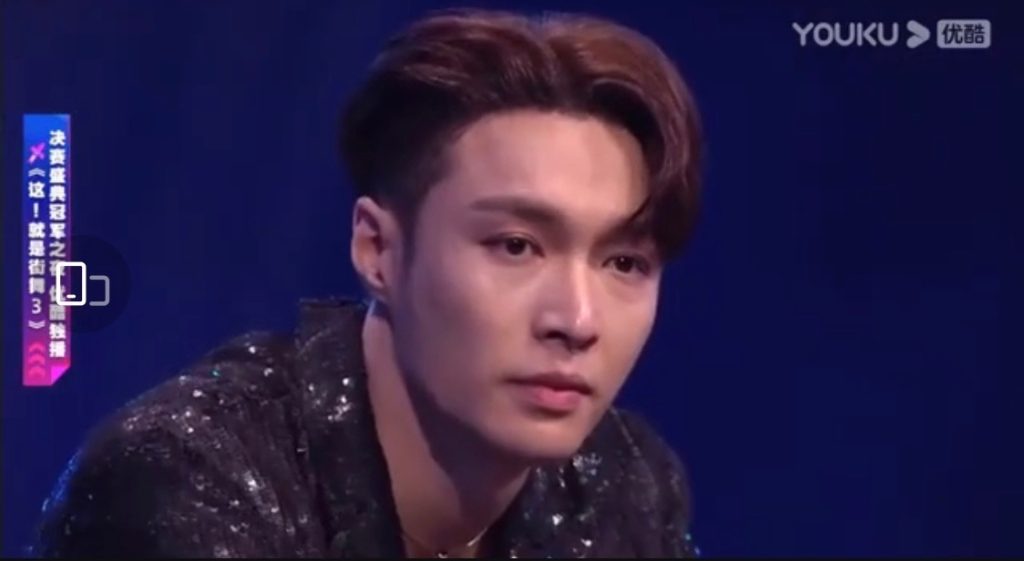 Zhang Meng was Too Embarrassed to Ask for a Picture with Wang Yibo
The final 4 battle consisted of Lil Chao vs. Bingo Xiao Zhibin and Keven Yang Kai vs. Bouboo. For Keven and Bouboo's battle, Wang Yibo's "No Feelings"/ "No Sense" was played in the beginning. Many netizens felt it was cruel to have the dancers from Team "Yibo Wang Zha Boom!" to be eliminated to their leader's song.
Japanese Dance Crew, TwiggzFam, Denies Wang Yibo Lost His Temper at "Street Dance of China" Director
Lay Zhang: You Can Ridicule Me, But Don't Ridicule Hard Work
There was also some controversy during the final 4 to 2 battle as they didn't spin the bottle, which has been the tradition for past seasons. For this season, they drew lots instead. Netizens immediately went to Weibo and complained the competition was rigged. The hashtag "Why was there no bottle spin for the 4 to 2 battle" was trending at #3 on Weibo. Many people felt Bouboo was robbed for not making it to the final 2 battle. One netizen went as far as suggesting the audience should scream, "This is rigged." when the winner is announced. Netizens said, "This is shady." and "This is scripted." Many netizens have also expressed Bouboo didn't win or wouldn't win because he wasn't Chinese.
Wang Feifei Reminisces Meeting Jackson Wang During His Trainee Days
There was a clip showing Bouboo's girlfriend, Nikki Chen (陳妍臻), seen on the sidelines tearing a bit after he was eliminated.
Jackson Wang Explains Why He Hasn't Pursued Acting Yet
She also posted shortly after the finale cheering on Bouboo. She wrote, "I still couldn't hold it in and cried on stage today. It was really not easy to watch all the hard work you invested these past few months. From the open auditions to today, no matter what your rank is, you are the champion in my heart. I am very touched for all the hard work Bouboo has invested into street dance culture all along. After today ends, the excitement of the future is just about to begin! Also want to thank everyone for supporting Bouboo! Also very thankful to Street Dance 3 for letting Bouboo have the opportunity to be seen in China. He is fighting for dance! Fighting for love! Lastly, thank you leader @UNIQ-王一博 again for your support and love for him. I'm so proud of you @Bouboocriminalz."
Wang Yibo Says He's Not an "Impressive Dancer" in Farewell Post to "Street Dance of China 3"
Wang Yibo Responds to Crashing Accident at the 2020 Zhuhai International Circuit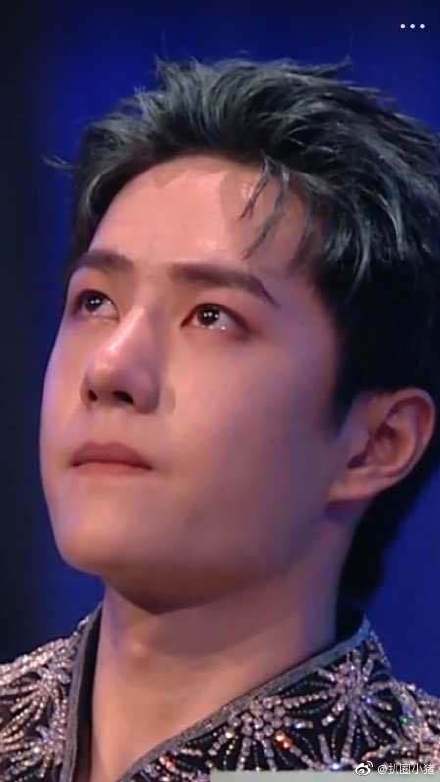 "Street Dance of China 3" Leaders Reveal What Superpowers They Want
Produce 101 China trainee, Gao Qiuzhi, who was at the finale also expressed her sentiments about Bouboo saying, "Bouboo, you are #1 in my heart. Unbeliveable, amazing. Watching you dance is such an enjoyment. Your moves are so comfortable. Yibo Wang Zha Boom! is the best!"
Jing Boran Disbands "Wang Fu Jing" After Jackson Wang Forgets Their Group Name
What Does it Take to be a Trainee at Lay Zhang's New Company, Chromosome Entertainment Group?
The final 2 came down to Lil Chao battling Keven Yang Kai with the latter winning the first two rounds. After three rounds of battling, Keven Yang Kai from Wang Yibo's "Yibo Wang Zha Boom!" was announced as the champion of "Street Dance of China 3". Wang Yibo made a quick speech saying, "I'm really touched. Kai-ge has been persisting so long as a b-boy. I love street dance culture too much. I hope street dance will keep getting better and better in the future. China Street Dance is awesome!!!".
Driver, Hu Tongming, Who Caused the Crash with Wang Yibo, Says it was an Accident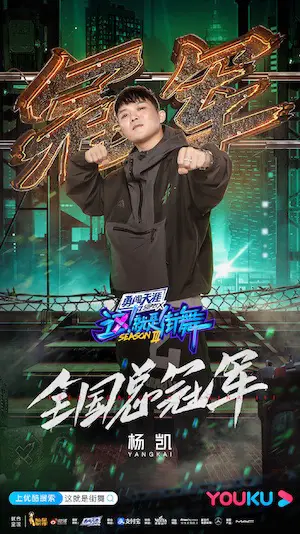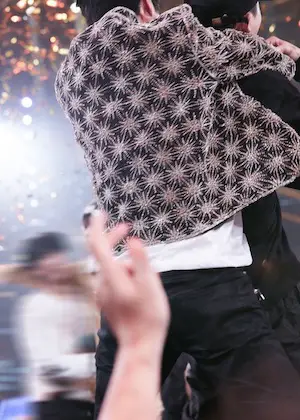 Before the finale ended, there was a video clip showing dancers from all over the world saying they will be joining the next season of "Street Dance of China". Due to the backlash from the netizens thinking the show was rigged and racist, many netizens aren't looking forward to next season.