Episode 2 of Youku's "Street Dance of China 3" (这!就是街舞3) aired on July 25 and featured the four team leaders showing their moves and engaging in dance battles. The team leaders all had "explosive" stages, especially Lay Zhang (张艺兴) and Wang Yibo (王一博), which sent the crowd cheering and roaring. Their performances from the show even trended on Weibo.
Wang Yibo Stops "Street Dance of China 3" Contestant for Copying Dance Moves in Audition
Wallace Chung Talks about Working with the Other Leaders on "Street Dance of China 3"
Wang Yibo Responds to Crashing Accident at the 2020 Zhuhai International Circuit
Aside from netizens, even celebrities are tuning in to the show and have become fans. First, it was Zanilia Zhao Liying (赵丽颖), who is Wang Yibo's co-star from their upcoming series, "Legend of Fei".
"Street Dance of China 3" Crowns New Champion, Keven Yang Kai, from Wang Yibo's Team "Yibo Wang Zha Boom!"
"Day Day Up Brothers" Share Their Thoughts on Wang Yibo Achieving Success at a Young Age
After the second episode aired, actress, Zhang Meng (张萌), who is currently one of the contestants on MangoTV's "Sisters Who Make Waves" (乘风破浪的姐姐​​​​), was particularly mesmerized by Wang Yibo's dancing. She shared her thoughts on his performance: "My god, how does Wang Yibo's dancing keep on getting more explosive the more he dances? Watching him dance can make me cry. When I watched his knee spin on the floor, I knelt down! And Mendy (梦迪), jiayou! So impressive."
Zhang Meng was Too Embarrassed to Ask for a Picture with Wang Yibo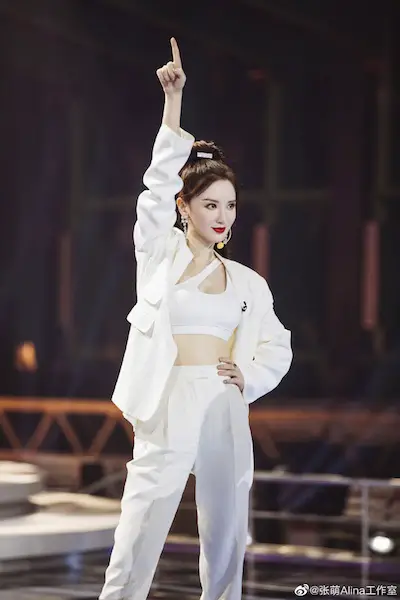 Wang Yibo was Touched by Female Dancer with Hearing Impairment on "Street Dance of China 3"
Wang Yibo Says He's Not an "Impressive Dancer" in Farewell Post to "Street Dance of China 3"
Mendy is a female dancer with a hearing impairment as a result of a fever she had when she was younger. This has also affected her speech. After a battle with three other contestants, Wang Yibo gave the towel to Mendy as he was touched by her passion to continue dancing despite her hearing impairment.
Wang Yibo Responds to Crashing Accident at the 2020 Zhuhai International Circuit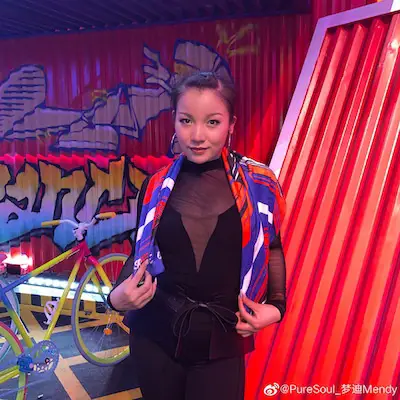 Wang Yibo Goes into Fanboy Mode Upon Receiving Gifts from His Idol, Valentino Rossi
On July 26, Wang Yibo responded to Zhang Meng's post and said, "Thank you Meng-jie. If there is an opportunity, let's explode the dance stage together." Zhang Meng responded back to Wang Yibo, saying, "Wow! It's you. Why are you so cute? With so many people who have responded to me before, this is my first time blushing. I actually want to say, aside from having the opportunity to explode the dance stage together, I also want to see you on set."
Wang Yibo Insisted on Doing His Own Stunts in "My Strange Friend"