Wallace Chung (鍾漢良) was recently interviewed by Sohu Entertainment of him joining Youku's "Street Dance of China 3" (这!就是街舞3) and working with the other leaders, Lay Zhang (张艺兴), Jackson Wang (王嘉尔), and Wang Yibo (王一博). When Wallace Chung was announced as the fourth leader, many people were surprised and questioned him joining the show. As it turns out, Wallace Chung was just as surprised when he received the invitation from Youku. However, he said he was looking forward to being a leader as it would allow him to learn dancing again.
"Street Dance of China 3" Crowns New Champion, Keven Yang Kai, from Wang Yibo's Team "Yibo Wang Zha Boom!"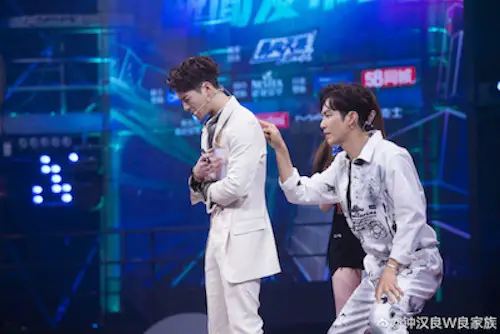 Zhang Meng was Too Embarrassed to Ask for a Picture with Wang Yibo
"I am here to enjoy it."
As some fans of the show might have reservations about Wallace Chung's level of street dance, he expressed he doesn't have any stress about it. He explained, "I am here to enjoy it, meet some dancers who had the same dreams as me when I was young. So I think it's quite good to have this opportunity to be with a bunch of friends who have a common dream of dancing. This is already enough."
Wang Yibo Says He's Not an "Impressive Dancer" in Farewell Post to "Street Dance of China 3"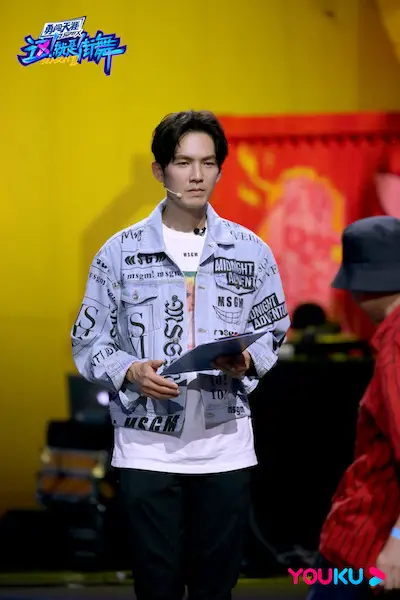 Jackson Wang Consoles "We Are Young 2020" Trainee, Su Er, After He Removes His Make Up in Response to Negative Comments
Aside from being the oldest leader on the show, Wallace Chung is also the tallest, standing at 183 cm. When the interviewer asked if his tall height would be an obstacle for him when he dances, Wallace Chung said he never considered it to be a problem.
Zhang Meng Praises Wang Yibo's "Explosive" Dancing on "Street Dance of China 3" Can Make Her Cry
First impression of the other leaders
On his first impression of the other three leaders and whether their interactions have changed, Wallace Chung responded, "They are very impressive in dancing. Each person has their own unique characteristics, like Yibo is a freestyle type, really more like street dance. Jia'er (Jackson Wang) and Yixing (Lay Zhang) are choreography dancers. They meticulously arrange a piece of work for everyone. To segment it even more, they are not that similar. The dance styles, the feeling when they perform, the charm they exude, their power to influence is different."
Lay Zhang Gives Savage Response on Why He Initially Refused to Join "We Are Young 2020"
"Street Dance of China 3" Leaders Reveal What Superpowers They Want
Interacting in private…any sparks?
Wallace Chung is the oldest member of the show, born in 1974. He has a 17, 20, and 23 year age gap with Lay Zhang, Jackson Wang, and Wang Yibo, respectively. His career path is also a bit different from theirs as they all started out as idols and in music, while Wallace Chung is primarily known for his acting even though he started out as a dancer. Despite the age gap, Wallace Chung says the communication with the other leaders is very good. He shared that they primarily talk about the stage, dancing, or discuss each other's works. He expressed, "We get to each know each other through these talks. The other stuff is when we chat over hotpot and we would talk about some things from our daily lives. We got to know each other a little more."
Lay Zhang Comments on Lyric Lan and Jin Chen's Praise of His Krumping on "Street Dance of China 3"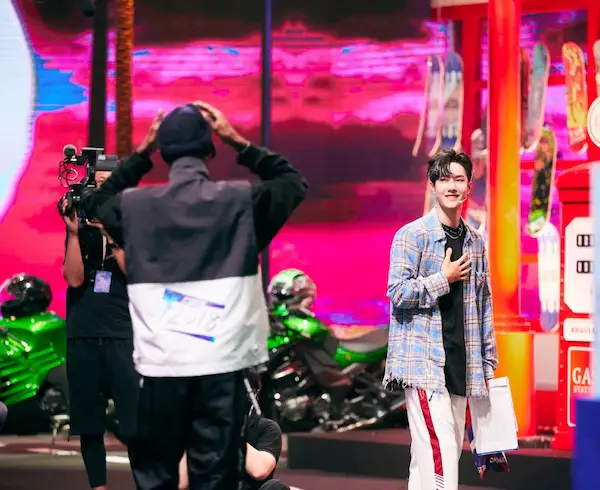 What Does it Take to be a Trainee at Lay Zhang's New Company, Chromosome Entertainment Group?
On Wang Yibo talking a lot and gossiping with each other…
It has become a running joke that Wang Yibo doesn't talk much. So when the interviewer proceeded to ask Wallace Chung if he thought that was the case, he responded, "He actually does talk quite a bit, really not that little, definitely not that little. If you want to hear him talk, watch "Street Dance of China 3″, then it will definitely satisfy you." On whether the four of them gossip together, Wallace Chung revealed, "Men don't really gossip. We all talk openly, we don't talk about gossip. For example, we all discuss each member's situation and each person's preferences."
Jackson Wang Reveals Heartbreaking Reason for Wearing a Cap During Solo Performances
Wang Yibo Stops "Street Dance of China 3" Contestant for Copying Dance Moves in Audition
The best looking leader
Even though all four leaders are good looking and charming in their own ways, the interviewer proceeds to ask who Wallace Chung thought was the best looking leader. He responded, "There will definitely be an image that everyone likes when it comes to appearances." Wallace Chung continued to give diplomatic responses when the interviewer pressed further on whose image he liked the most. He said, "I like everyone because young people who can dance are actually very charming. It's very attractive to me." Even when the interviewer asked if they were able to eat midnight snacks, he said, "You have to ask the other leaders. If the other leaders didn't say it, it's hard for me to say it too."