Youku's male idol survival show, "We Are Young 2020″(少年之名), is in its fourth week already and it seems like someone is always crying in each episode. One of the trainees, Su Er (苏尔), garnered a lot of interest in the debut episode when he was on the verge of elimination, but guest mentor, Jackson Yee (易烊千玺), used his safety card that allowed him to pass through. Su Er got emotional in this episode again when he didn't get any comments about his performance.
"We Are Young 2020" Debuts 7 Member Boy Group, S.K.Y
Su Er was upset when all his other members received compliments from the mentors. In the backstage interview, he said he didn't think he was the worst one in their group whether it was singing or dancing. He wanted to tell the mentors, "If you don't compliment me, can you say some of my weak points or where my problems are, but they didn't say those either." Su Er deduced that he doesn't have much affinity with the audience, hence the lack of response he's getting.
Lay Zhang Gives Savage Response on Why He Initially Refused to Join "We Are Young 2020"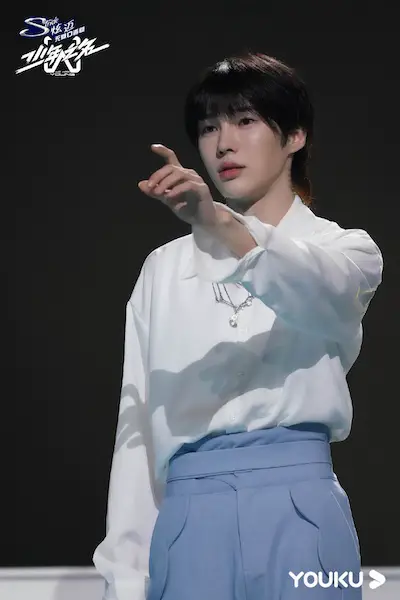 Jackson Yee and Lay Zhang Defend "We Are Young 2020" Trainees Being Called "Hui Guo Rou"
Su Er wanted to prove a point and get something off his chest. So he decided to remove the make up from half of his face. Everyone, including his teammates, were confused and floored seeing him do this. Su Er then explains, "I am a person who doesn't have much affinity with the audience. I don't know if everyone likes me or not, but ever since I joined the show, I've received a lot of comments. They use a lot of phrases to describe me like, plastic surgery, then saying I depend entirely on make up. When I hear these things, I don't know if I should cry or laugh.
Jackson Wang Explains Why He Hasn't Pursued Acting Yet
Jackson Wang Reveals Heartbreaking Reason for Wearing a Cap During Solo Performances
I think the standards used to measure a boy and a youth should be about responsibility and taking responsibility. I feel like after I joined the show, I trained especially hard, I also helped my teammates, I've never been late in three months. I think I am very manly. Even though I just said I don't know if everyone likes me or not, but I like myself very much. Lastly, I want to say to everyone who has the same height, body, or looks as me, who has been receiving a lot of debate, we must all be brave and be ourselves. Lastly, what I want to say is that you like me, but I rather I like myself. Thank you."
Bai Jingting Had Some Thoughts about Jackson Wang's Wardrobe Choices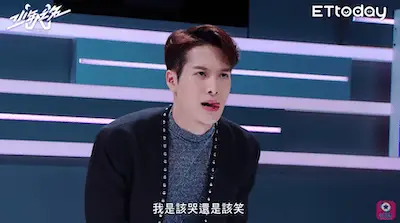 Jing Boran Disbands "Wang Fu Jing" After Jackson Wang Forgets Their Group Name
After Su Er's speech, he received applause from everyone. His speech especially struck a chord with guest mentor, Jackson Wang (王嘉尔). He told Su Er, "Everything we do, there will be people who like it and dislike it, including me. Sometimes when I see negative or bad comments, why would I be sad? Why would I be in a bad mood? It's because I also agree [with them], that's why I am sad. So during this time, you must especially believe in yourself a little more."
Jackson Wang Reveals Meaning Behind His Tattoos
Credit: ETtoday Youtube, Weibo (1, 2, 3)