Back in July, Jackson Wang (王嘉尔) surprised everyone when he revealed his tattoos for the first time on the cover of Chinese magazine, SuperELLE. It's unknown when he got the tattoos, but fans had already suspected for months when they saw a peek of his tattoos and his arms being covered with bandages.
Jackson Wang Reveals Heartbreaking Reason for Wearing a Cap During Solo Performances
福 – Fortune
Jackson Wang decided to reveal all 8 of his tattoos for the first time in the August edition of SuperELLE magazine. The first tattoo he talked about was the character "福" (fú) inked on his right shoulder. The character is translated to "fortune" or "luck" in Chinese. Jackson Wang said this was an homage to a Chinese tradition where families would hang up posters with the "福" character hanging upside down on their doors to usher in good luck for Lunar New Year. He said, "The inverted direction of "福" is facing my head. So 'fortune reaches me'."
Fans Clarify Rumors of Jackson Wang Allegedly Partying and Holding an Influencer's Hand at a Club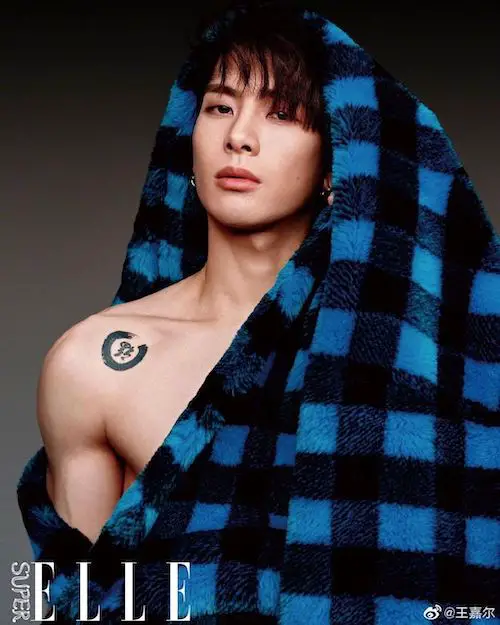 Wallace Chung Talks about Working with the Other Leaders on "Street Dance of China 3"
灯笼 – Lantern
The second tattoo is the Chinese lantern. Jackson Wang explained, "This lantern was from when I was around 7 or 8 years old. That year's Mid-Autumn Festival, I went to a park in the afternoon. All the kids were playing with lanterns except for me. My parents and gege (older brother) didn't prepare it and I didn't ask for it either. When I returned home for dinner around 7 or 8, once I entered, I saw the table was full of dishes, mooncakes, and a lot of lanterns. There was even a Superman shaped lantern. Once I saw that scene, I cried. In my mind, I actually really wanted lanterns, but I kept telling myself: It's nothing, forget about it, it's okay!"
Jackson Wang Gets Shy Meeting His "Childhood Idol", Yang Zi, on "Go! Fridge"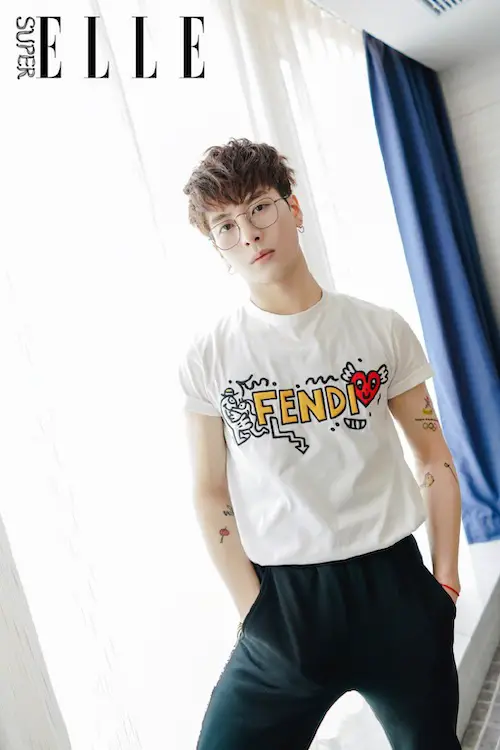 Jackson Wang Consoles "We Are Young 2020" Trainee, Su Er, After He Removes His Make Up in Response to Negative Comments
Chicken and Rat Zodiac Signs, Fencing Sword, Olympic Rings
"Looking back, it turns out my dad and mom didn't forget and still remembered to buy it for me. So I cried. My parents were also puzzled, why am I crying? They didn't know the reason. They probably don't remember this incident now either, but that moment is very important to me. I realized my parents really love me. My left and right arms are my parents' birthdays and zodiac signs." Jackson Wang revealed he designed the characters. He said, "My mom is a rat. This side is a chicken, my dad's zodiac sign. The one above my left arm is the Olympic rings to represent the first time I joined the [2010] Singapore Youth Olympic Games as a fencer." There is also a fencing sword below the rings.
Jackson Wang Explains Why He Hasn't Pursued Acting Yet
Bai Jingting Had Some Thoughts about Jackson Wang's Wardrobe Choices
There are two more tattoos – "TEAM WANG: LET'S MAKE HISTORY" and "COOKIES" tattooed on his left abdomen. The "COOKIES" refers to each collection released by the "TEAM WANG DESIGN".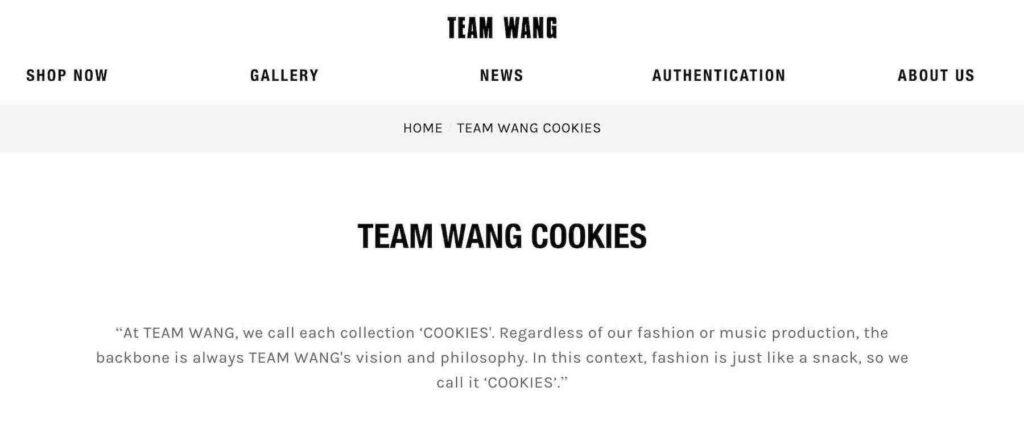 Jackson Wang Seemingly Clap Backs at Rumors He was Partying with Female Influencer at a Club in Rap Verse
Why he decided to get inked
"This year, there was a period where I had time to myself. I thought about a lot of things — the happiest thing in life, what I believe in, where my heart is, what the end result looks like after reaching a goal — I just kept thinking, reflected a lot, and through this, I understood even more about myself. There has always been a truth all along, just that I figured it out during this time. I really wanted to do this thing (tattoos). I was hesitating a bit because I felt I couldn't carry it, but I thought, this is being tatted on my body. It doesn't hurt others. This is my choice. This is me."
Jing Boran Disbands "Wang Fu Jing" After Jackson Wang Forgets Their Group Name
On a recent live, when Jackson Wang was asked if he wanted more tattoos, he responded in English, "If I want to."
UPDATE JULY 29, 2021:
Since last July, it seems Jackson Wang added more tattoos. On his legs, he has two tattoos of Buzz Lightyear and his catchphrase, "To Infinity and Beyond", from the movie franchise, "Toy Story".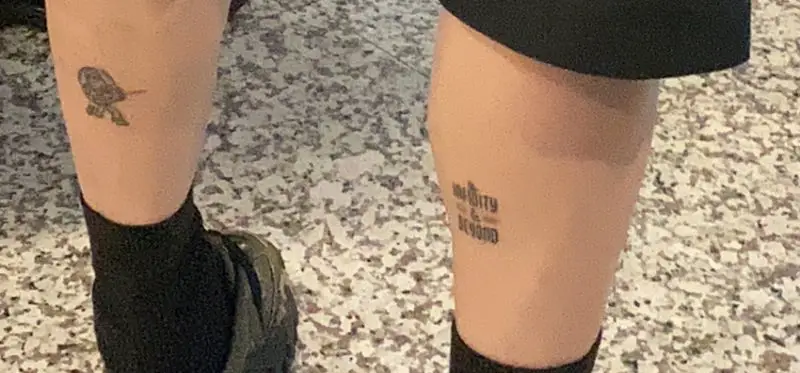 He was also seen with a tattoo on his back, but he hasn't revealed the meaning of it.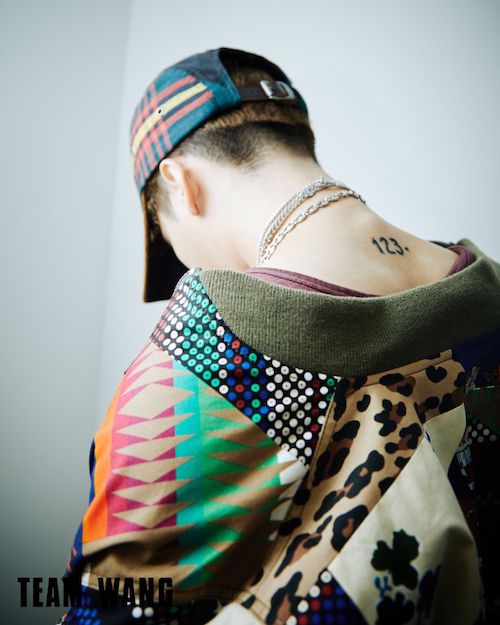 Credit: Weibo (1, 2, 3) Jackson Wang IG