Jackson Wang (王嘉尔), who is preparing for the GOT7 comeback this month, was trending on Weibo on November 10 when someone released a clip of him allegedly holding an influencer's hand at a night club. All sorts of rumors were circulating that he was clubbing in Shanghai with a Chinese influencer and once hitting on a girl and asking for her contact info at a club in Canada.
Jing Boran Disbands "Wang Fu Jing" After Jackson Wang Forgets Their Group Name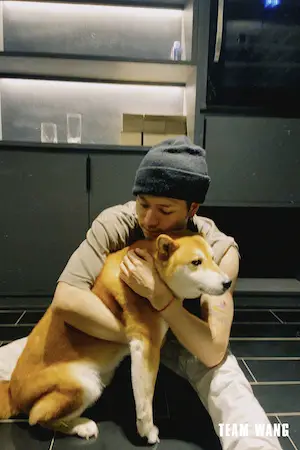 Jackson Wang Reveals Meaning Behind His Tattoos
His fans immediately came out to clarify the rumors. They identified the girl in the clips is of an influencer named Iris. They explained the clip circulating of him and Iris was from July during the launch party of his clothing label, TEAM WANG. There were a lot of other fashion influencers and industry people invited to the party with fans also present. When Iris' identity was revealed, the hashtag, "Wang Jia'er and Iris" was trending in the top 10 on Weibo.
Jackson Wang Explains Why He Hasn't Pursued Acting Yet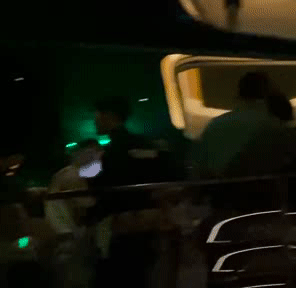 Wang Feifei Reminisces Meeting Jackson Wang During His Trainee Days
Iris was also streaming at the time showing her conversing with Jackson Wang at the event with other people. She said he came to greet her and said he has seen her Instagram before. However, fans said he also socialized with other influencers at the event and said similar things about checking out their Instagram or Weibo accounts. The clothing they wore in the video are the same as the ones in the clip of him "holding hands" with the influencer. They also explained the afterparty was held at a restaurant/lounge in Shanghai for PR companies, media, and the guests as there was a Q&A portion that was canceled last minute.
Jackson Wang Reveals Heartbreaking Reason for Wearing a Cap During Solo Performances
Jackson Wang Consoles "We Are Young 2020" Trainee, Su Er, After He Removes His Make Up in Response to Negative Comments
There was also a netizen claiming Jackson Wang hit on her at a club in Toronto. A netizen asked "Is Jackson Wang still in Canada?" She responded, "Wow, there was a person at Rebel who just took off their glasses and asked if I was Chinese. I said yes. He said his name was Wang Jia'er and asked if I knew who he was. I said I didn't know him. We also shook hands. I was a bit dazed, but I am conscious now." She left a follow up comment and said, "So Wang Jia'er and I shook hands. I even said 'Are you a fake Wang Jia'er?'. I am sober now. I am in deep regret."
Bai Jingting Had Some Thoughts about Jackson Wang's Wardrobe Choices

Jackson Wang Seemingly Clap Backs at Rumors He was Partying with Female Influencer at a Club in Rap Verse
She also showed an alleged DM exchange between her and Jackson Wang. She asked him, "Ah ah ah ah, was I shaking hands with you at Rebel? I had too much to drink at the time. Am I really that lucky?" Jackson Wang is seen saying "yes". However, fans claim this was a photoshopped picture. The original DM exchange shows a fan asking if he is really coming out with new songs and an album, where Jackson Wang said yes.
Fans were getting fed up as they say this happens every time Jackson Wang or GOT7 is getting ready to make a comeback. Some speculate these rumors were created by anti-fans as they keep bringing up old news that have been debunked before.