Jackson Wang (王嘉爾) was featured as a guest performer on Jessi's song, "NUNU NANA", at the KBS Song Festival on December 18. Jackson Wang's rap lyrics started trending on Weibo as it was seemingly in response to the rumors from last month that he was allegedly partying with a female influencer and holding her hand at a club in China.
Jing Boran Disbands "Wang Fu Jing" After Jackson Wang Forgets Their Group Name
Jackson Wang Reveals Meaning Behind His Tattoos
After Jackson Wang returned to Korea to prepare for GOT7's comeback, there were rumors circulating in November that he was seen partying with a Chinese female influencer and held her hand at a club. Fans immediately shut down the rumors and explained that video was from the afterparty for the TEAM WANG launch in China. There were other influencers, industry folk, and media personnel present. Jackson Wang was just attending to the guests.
Fans Clarify Rumors of Jackson Wang Allegedly Partying and Holding an Influencer's Hand at a Club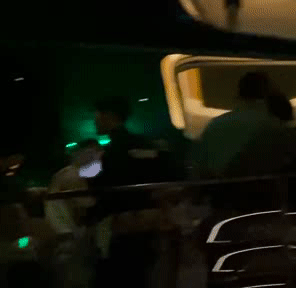 Jackson Wang Reveals Heartbreaking Reason for Wearing a Cap During Solo Performances
One netizen even claimed Jackson Wang asked for her contact info at a club in Canada and showed a conversation she allegedly had with him through IG. Fans debunked the rumor and clarified the DM screenshots were photoshopped.
Bai Jingting Had Some Thoughts about Jackson Wang's Wardrobe Choices
Jackson Wang didn't address the rumors at the time. However, it seems like Jackson Wang responded to the rumors in his recent performance with Jessi. One of the lines from Jackson Wang's rap verse said, "Catch me in a club, edit film a movie about it". This line was trending on Weibo as netizens saw it as Jackson Wang clapping back at keyboard warriors who were fabricating rumors and gossip from the afterparty for TEAM WANG back in July. Jackson Wang also posted the performance and the lyrics on Instagram.

Chinese fans have suspected the rumors were created by anti-fans as some of these rumors have been circulated and debunked before. They also claim something like this happens every time Jackson Wang or GOT7 prepares to make a comeback.