Jing Boran (井柏然), Bai Jingting (白敬亭), and Jackson Wang (王嘉尔) became good friends in 2016 when they were cast members of variety show, "Fighting Man" (我们战斗吧). The three of them are often trolling each other. The trio reunited back in June when they guested on episode 7 of "Go Fridge 6" (拜托了冰箱6). It was just like old times again.
Jackson Wang Reveals Heartbreaking Reason for Wearing a Cap During Solo Performances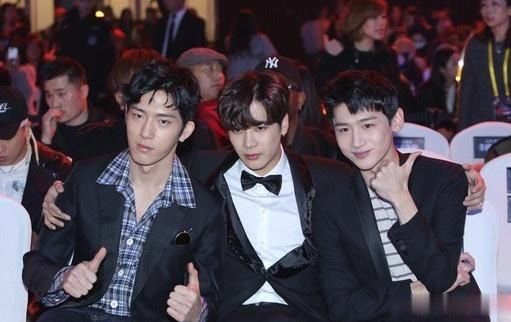 Bai Jingting Regrets Saying He Doesn't Think He's Handsome
Jackson Wang has a weekly segment with Tencent called "Wang + 2 Doki Cam" (王嘉尔的Doki机位). This week's episode had Jackson Wang guessing the item or person associated with the description he was given. In the third round, the answer was Jing Boran. The interviewer gave clues such as, "Also important to you. He was also in a group with you." Jackson Wang says, "I actually don't have anything that important." Jackson Wang guesses, "Hormone", which is the nickname for him and He Jiong.
Jackson Wang Reveals Meaning Behind His Tattoos
His next guess is Bai Jingting. The interviewer tells him it's incorrect and asks him what group they are in. Jackson Wang says, "No group." The interviewer says, "Right." Jackson Wang then says, "There is no group with anyone else." The interviewer responds, "I know that person would be upset." Jackson Wang is stumped and the interviewer gives him a clue that he came up with the name. He's given 10 seconds to come up with an answer. Jackson Wang shouts out "Wang Kai" and "Jam Hsiao", which are both wrong.
Jing Boran and Song Weilong Reportedly Start Filming for BL Novel Adaptation, "The Society of Four Leaves"
Yang Zi and Jing Boran Explore Mental Health in Drama Adaptation of "The Psychologist"
Jackson Wang then asks, "What name is that amazing?" The interviewer tells him the name is "Wang Fu Jing" (王扶井), which is a play on words of the popular shopping area in Beijing using "Wang" and "Jing". He finally guessed "Jing Boran" correctly. The interviewer reminds him their original name was "Rice Cake Group" and was chosen by him. Jackson Wang asked, "I named it myself?" The interviewer says, "Of course" and reminds him that fans didn't really like the name so they took the liberty and named them "Wang Fu Jing".
Fans Clarify Rumors of Jackson Wang Allegedly Partying and Holding an Influencer's Hand at a Club
Jackson Wang Seemingly Clap Backs at Rumors He was Partying with Female Influencer at a Club in Rap Verse
Jackson Wang then says he thinks Jing Boran has also forgotten about this group since it has been so many years. He records a message for Jing Boran and says if he doesn't send him a message after watching this video, that means he didn't care or that he forgot about this group. The interviewer then says, "Jing Boran will definitely respond to you that this was the first time he walked the red carpet holding a male's hand."
Wang Feifei Reminisces Meeting Jackson Wang During His Trainee Days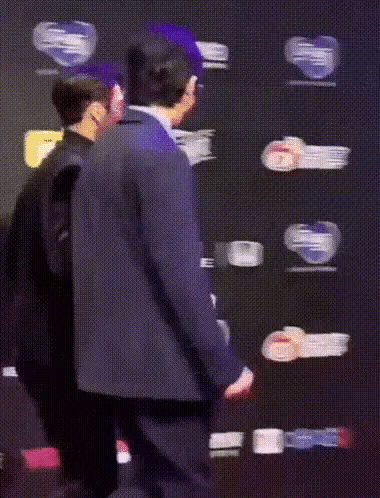 Bai Jingting Had Some Thoughts about Jackson Wang's Wardrobe Choices
Jackson Wang then recalls that moment and still gets the name wrong, calling it, "Wang Jing Fu". The Chinese characters for "Wang Fu Jing" translates to "Wang supporting Jing", which was born from that red carpet appearance.
Lo and behold, Bai Jingting and Jing Boran both left comments on the post of this video. Bai Jingting wrote, "Unbearable". Jing Boran wrote, "I unilaterally announce [we're] disbanding for 2 hours."
Bai Jingting Befriends Lin Gengxin After Roasting Mark Chao on His Birthday