It's no secret Wang Han (汪涵) and Wang Yibo (王一博) have a really close bond and mentor/mentee relationship from their years of hosting "Day Day Up" (天天向上) together. On the latest episode of variety show, "Mars Intelligence Agency 5" (火星情报局5), Wang Han, who is a host on the show, revealed he recently initiated a transformation and also brought his family to Shanghai to see Wang Yibo in the "Street Dance of China 3" finale.
Wang Han Reacts to Jin Xing Saying She Wouldn't Know Wang Yibo Had it Not Been for "Day Day Up"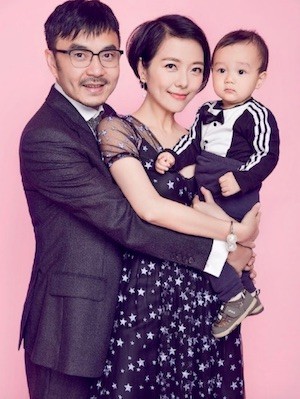 Wang Han Addresses Comments He Made about Wang Yibo Fans Calling Themselves "Mama"
After watching the finale, Wang Han revealed his 6 year old son, Mumu (沐沐), continuously told him on their way home, "'Daddy, Mr. Wang Yibo.' He likes calling him Mr. Wang Yibo. 'Mr. Wang Yibo is both cool and handsome.' How about Daddy? 'Daddy is old and old.'" This led to laughter among the audience and saying Mumu didn't mention any other word except "old" to describe his father.
Emily Qi's Older Brother Seemingly Addresses New Dating Rumors with Wang Yibo
Yuehua Entertainment Denies Anti-Xiao Zhan Fan is Their Staff Member and Part of Wang Yibo's Team
Because of this, Wang Han said he started updating his wardrobe and style at home. This was the picture he showed, which was met with a lot of wows. However, Wang Han said he was especially not accustomed to it. However, the audience members said he looked cool. Vanness Wu (吳建豪), who was a guest on this episode, said the way he dressed is very common and natural in the streets of Los Angeles.
How Wang Yibo "Versace-ing on the Floor" Disrupted E-Commerce Influencers Selling Their Products During Livestream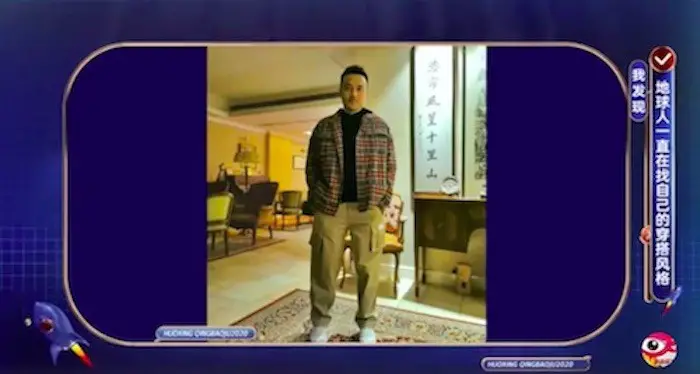 Zhou Xun and Wang Yibo Close Out Angelica Cheung's Last VOGUEfilm Project, "Le Vrai Où"
Wang Han then explains it might have something to do with the environment he's in and usually likes to wear jewelry with keys. He then takes out his matching necklace with Wang Yibo and Calvin Chen (辰亦儒) of Fahrenheit and Vanness Wu starts to help him style it with his outfit.
Wang Yibo Reveals Having Wild Ambitions Towards Performing