Renowned host, Wang Han (汪涵), has a good relationship with Wang Yibo ever since he joined the hosting crew on "Day Day Up" (天天向上). Wang Yibo's (王一博) popularity shot up over the summer with "The Untamed". Naturally, his fanbase also grew. Wang Han was trending on Weibo a few months back when an audio clip of him criticizing some of Wang Yibo fans referring to themselves as "mama" was leaked. He recently addressed the issue again on the show, "Wild Kitchen 2" (野生厨房2).
Wang Han Encourages UNINE After Manager Tells Them to Stop Eating on "Wild Kitchen 2"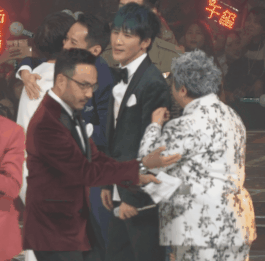 "Legend of Fei" Crew Defends Wang Yibo over Rumors He Acted like a Big Shot on Set
Back in July, a netizen claimed Wang Han had yelled at Wang Yibo's fans when they screamed out "Mama loves you." to him during a "Day Day Up" recording. This netizen claims he said to his fans, "You guys are sick and shameless." Shortly after, an audio clip of Wang Han is heard saying to the fans, "Aren't you guys ashamed in public?" What's going on? You're a mother and you just love? Do you know what it means to be a mother?" In Chinese fan culture, there are different categories of fan girls. There are "mama fans", "girlfriend fans", "jiejie fans", and others to represent their age and how they want to support their idol.
Thai Actor, Push, was Mistaken for Wang Yibo
Leaked audio clip: http://t.cn/AilZdWAV
In a recent episode of "Wild Kitchen 2", Wang Han mentioned he never assisted anyone with their career. He revealed someone had told him, "You helped Wang Yibo and so and so. You should make some requests from them." Wang Han responded, "I thought about it for half a day and I've never helped them with anything."
Korean Netizens are Loving Wang Yibo and "Lan Wangji" After Watching "The Untamed"
Wang Han Reacts to Jin Xing Saying She Wouldn't Know Wang Yibo Had it Not Been for "Day Day Up"
Wang Han then talks about the incident with Wang Yibo's fans from July. He revealed, "There are some young ladies who use a form of method to express their love for Wang Yibo that I can't accept. Maybe I don't have much contact with this type of method. So at that time I thought it really shouldn't be like this. You might not even be Wang Yibo's age. How can you use such a title to express your fondness for him? These kids, I assume I am around their father's age. Maybe 20 years old, 18 or 19… So maybe that time, I took advantage of my seniority or whatever, I said a few words to them, nothing more. But maybe because they are Wang Yibo's fans or Wang Yibo is extremely popular and on fire, so it suddenly trended on Weibo. I don't know for what reason."
"Day Day Up Brothers" Share Their Thoughts on Wang Yibo Achieving Success at a Young Age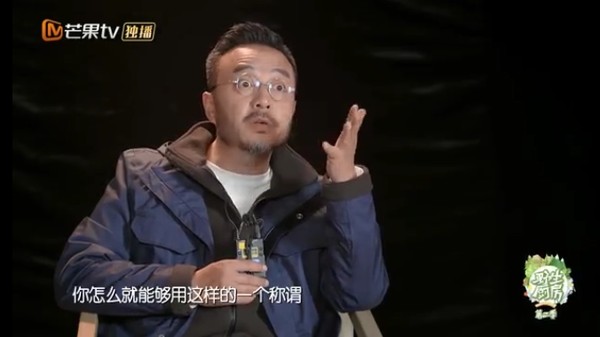 Wang Yibo Reveals the Good and the Bad about His Current Popularity
After the show was aired, many fans left comments in support of Wang Han and thanked him for supporting and loving Wang Yibo.