On the May 17th episode of "Day Day Up" (天天向上), it was Wang Yibo's (王一博) long awaited return to the team and the show. The "Day Day Up" xiongdis (older brother-younger brothers), all greeted Wang Yibo with open arms and they all took turns saying mushing things to each other.
Yuehua Entertainment Condemns Sasaeng Fans for Installing Tracking Device to Follow Wang Yibo
Cho Seungyoun Reveals Chat Dialogue with Fellow UNIQ Member, Wang Yibo
After some joking around, the group sit around and have some heart to heart conversations. Wang Han (汪涵) asks whether Wang Yibo likes his current self. Wang Yibo gave this response: "Perhaps I won't place likeness on myself. I've never thought about what type of individual I am. I've observed myself and I've never thought about it. More so, I do the things I like."
Wang Yibo Vents Frustration at Sasaeng Fans
Wang Han then says at Wang Yibo's current age, he does a lot of outdoorsy things because there are a lot of outdoor activities that can excite and attract him. Because he's so busy, it would be hard for him to quietly sit down and think about who he is. When Wang Han said, "Right now, you should be pretty satisfied with your current state. Even if you haven't considered it, but you should be considerably satisfied with your current state."
Wang Han Addresses Comments He Made about Wang Yibo Fans Calling Themselves "Mama"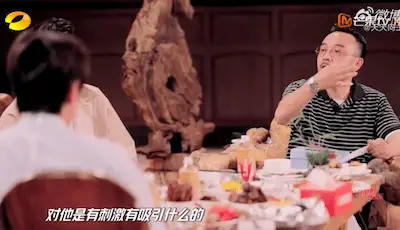 "Day Day Up Brothers" Share Their Thoughts on Wang Yibo Achieving Success at a Young Age
Wang Yibo candidly says, "There is good and bad." Wang Han then explains that when he chats with Wang Yibo sometimes, Wang Yibo can't understand his current situation. Da Zhang Wei (大张伟) then says that Wang Yibo is living the life coveted by many artists. He then asks him what it's like living that life.
Wang Yibo Stops "Street Dance of China 3" Contestant for Copying Dance Moves in Audition
Wang Yibo Goes into Fanboy Mode Upon Receiving Gifts from His Idol, Valentino Rossi
Wang Yibo explains, "There is good and bad. Even though there are more people, I'm still me and I'm still doing the same thing." Da Zhang Wei asks him if he feels he has more disturbances compared to before. Wang Yibo says, "There are definitely more. I can't even step foot outside."
Chen Xiao and Wang Yibo Team Up to Infiltrate Drug Ring in Police Drama, "Being A Hero"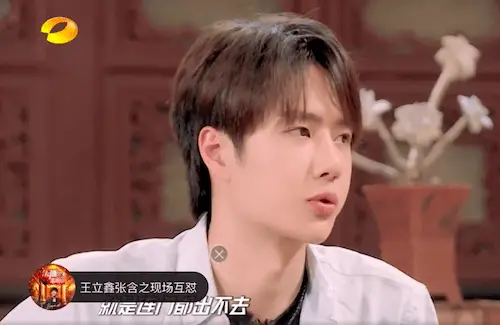 Wang Yibo Celebrates 6th Year Debut Anniversary
Oscar Qian (钱枫) also added that Wang Yibo is a person who wouldn't bring trouble to others. He says, "He basically wouldn't tell others or express how difficult it is for him."
Joe Chen Has Trouble Holding a Conversation with Wang Yibo