Wang Yibo (王一博) worked with Joe Chen (陳喬恩) in the 2017 series, "Love Actually" (人间至味是清欢). He was the second male lead who liked Joe Chen's character, but he didn't get the girl in the series. They also have an 18 year age gap. The two reunited again when Joe Chen guested on Wang Yibo's skateboarding variety show, "One More Try" (极限青春). Due to Joe Chen's outgoing personality, she gets along very well with her co-stars. However, Joe Chen was a guest on the 6th episode of "Go Fridge 6" (拜托了冰箱6) and she revealed her struggles holding a conversation with Wang Yibo.
Joe Chen Responds to Pregnancy Speculations After Recent Photos Go Viral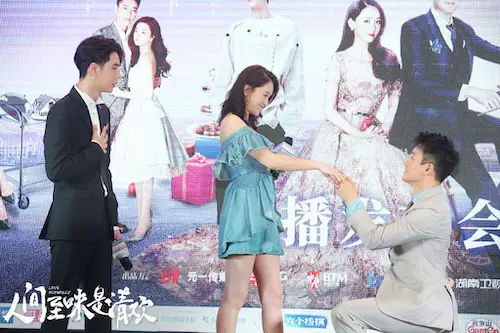 "Day Day Up Brothers" Share Their Thoughts on Wang Yibo Achieving Success at a Young Age
Joe Chen talked about setting up gatherings with the cast and crew she has worked with in the past. She explained that after filming is done, there really is no chance to meet up again. So she invited the cast from her latest series, "Hello, My Shining Love", to her home for a hotpot meal. Host, He Jiong, asked her if she would invite someone like Wang Yibo for a meal. Joe Chen explained, "I wouldn't, but if we saw each other on a show, we would chat a bit more."
Fans are Canceling Joe Chen After Confirming Relationship with Alan Chen + Netizens Dig Up Alan Chen's "Dirt"
When asked about the last time she saw Wang Yibo, she mentioned it was the skateboarding show, "One More Try". Joe Chen then says this about Wang Yibo: "Yibo is a relatively shy boy. He doesn't speak much. It's very rare for me to not be able to hold a conversation. He really doesn't speak much. However, when seeing each other again, there is that familiar feeling again."
Wang Yibo Reveals the Good and the Bad about His Current Popularity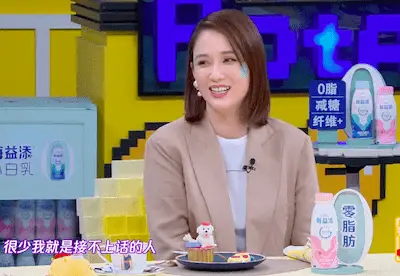 Wang Yibo Goes into Fanboy Mode Upon Receiving Gifts from His Idol, Valentino Rossi
Wei Daxun then said, "He might not have much to say to girls, but with guys, he has quite a lot to say." Joe Chen said, "He kept talking about his motorcycle." Wei Daxun said, "He's playing games." Joe Chen also revealed that she couldn't accept being paired with a younger male actor as a CP because she's afraid there would be negative news written about it. She also said she was afraid of looking like the actor's mother when standing next to him.
Wang Yibo Responds to Crashing Accident at the 2020 Zhuhai International Circuit
Link to watch: https://www.weibo.com/tv/v/J4OHS33mA?fid=1034:4511482163953675