The Chinese idolatry and fandom culture get scarier as the entertainment industry keeps on developing. Wang Yibo's management company, Yuehua Entertainment, issued a statement on May 2 condemning the acts of sasaeng fans using a tracking device to follow Wang Yibo (王一博).
"Day Day Up Brothers" Share Their Thoughts on Wang Yibo Achieving Success at a Young Age
Yuehua Entertainment's notice stated that they had recently discovered some sasaeng fans had installed a tracking device in a car that was driving Wang Yibo for work purposes. They expressed this behavior severely infringes on their artists' privacy. They also urged fans not to chase the cars driving celebrities, following an artist's flight schedule, and not to gather at airports, hotels, filming locations, and other public venues. Yuehua also denounced the illegal sale of non-public itineraries and leaking pictures taken at filming locations.
Wang Yibo Vents Frustration at Sasaeng Fans
YUE HUA Entertainment Calls Police After Detecting Suspected Tracking Devices in Wang Yibo's Car Once Again
Lastly, the statement said Wang Yibo had recently wrapped up filming for "Legend of Fei" and is already heavily invested in his tight work schedule. Yuehua Entertainment once again urged fans to rationally chase after celebrities and to be cautious of safety.
Wang Han Addresses Comments He Made about Wang Yibo Fans Calling Themselves "Mama"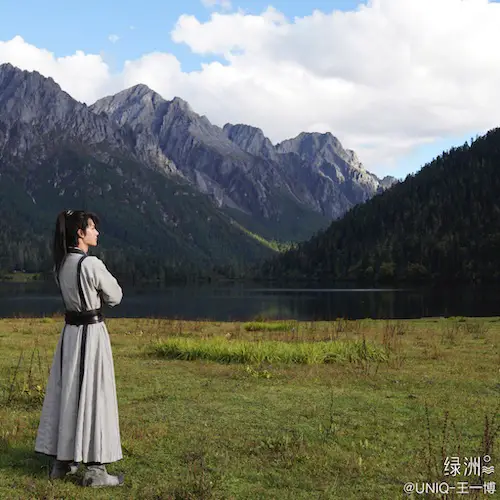 Wang Yibo Reveals the Good and the Bad about His Current Popularity
This wouldn't be the first time Wang Yibo experienced crazy fanatics before. Last year, his phone number was sold by scalpers and he started getting hundreds of calls, forcing him to change his number.