YUE HUA Entertainment issued a statement on July 15 addressing a recent incident in which they discovered what seemed to be tracking devices installed in Wang Yibo's (王一博) work vehicle. They stated they have already reported it to the police and have already gathered evidence to deal with the case seriously. YUE HUA says these actions are an infringement on Wang Yibo's privacy and other legal rights and they will not tolerate these behaviors.
Yuehua Entertainment Condemns Sasaeng Fans for Installing Tracking Device to Follow Wang Yibo
Wang Yibo has previously expressed his frustrations at stalker fans verbally and in person whether it be them chasing after his car and or squatting at his hotel. He has constantly said he doesn't feel free whenever he steps foot outside.
Wang Yibo Vents Frustration at Sasaeng Fans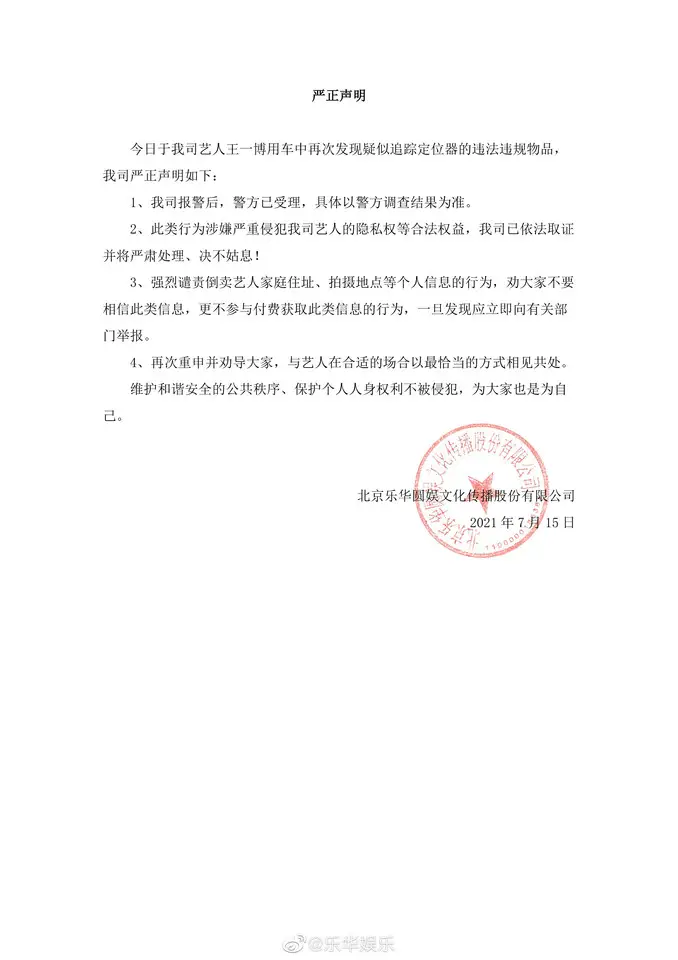 This is the second incident in which YUE HUA has discovered tracking devices in Wang Yibo's car. The first incident happened last May. YUE HUA also condemned the actions of selling artists' home address, filming locations, and other personal information. They urged people not to buy believe these information and not to participate in such behavior and to report it to the relevant departments. YUE HUA also reminded fans to be rational and only see artists at the appropriate occasion.