On July 15, paparazzi spotted Chinese actor, Yu Xiaoguang (于晓光), was spotted with friends at a gathering. When it came time to leave, there didn't seem to be enough room for everyone in the car. Yu Xiaoguang is seen grabbing the woman to place her to sit on his lap in the car. Shortly after, rumors about Yu Xiaoguang cheating on his wife and Korean actress, Choo Ja-hyun, were trending on Weibo.
Choo Ja-hyun became known to Chinese audiences after starring in the hit 2011 Chinese series, "The Temptation to Go Home", remake of the Korean drama, "Temptation of Wife". She married Yu Xiaoguang in January 2017 and gave birth to their son in June 2018.
Yu Xiaoguang then became popular with Korean audiences when he and Choo Ja-hyun were cast members on the Korean variety show, "Same Bed, Different Dreams 2: You Are My Destiny", that chronicled their marriage life. He was well received by Korean netizens for his charming personality and loving care for Choo Ja-hyun. One of the most memorable scenes from the show is when Choo Ja-hyun warns him about having an affair with another woman. Yu Xiaoguang told her in Korean, "If I die, you die too". Choo Ja-hyun responded, "Can I not worry?", which he responded, "Don't worry". Yu Xiaoguang was so popular that he had a cameo in Korean series, "About Time", and even did a car commercial, which is said to be a tough feat to achieve even for top celebrities in Korea.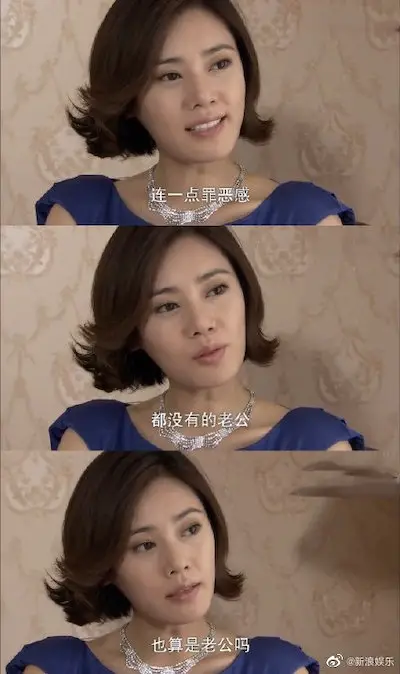 After the news broke out, "Heartbroken for Qiu Cixuan (秋瓷炫, Choo Ja-hyun's Chinese romanized name)" and "Qiu Cixuan's background" were trending on Weibo. While Yu Xiaoguang is Chinese, Choo Ja-hyun was well known with Chinese audiences way before him and so many netizens expressed support for her telling her to stay strong, "Jiejie must happily live on", "Pretty lady get your career going", and more. In addition, Choo Ja-hyun revealed she was very lonely in Korea. She revealed on a show years ago that a movie of hers received a lot of accolades, but when she returned home after the ceremony, she had no one waiting at home to celebrate with her. She sat there idly for an hour.
After her parents got divorced, her father quickly remarried. Her younger sister passed away in a drowning accident when they were young so her mother hoards some resentment towards her. She would tell Choo Ja-hyun she should've been the one to die instead of her sister. Her paternal grandmother didn't like her as she favored boys and constantly yelled at her mother for not bearing any sons. Her maternal grandparents didn't care about her either. Because of all this, Chinese netizens felt the need to protect Choo Ja-hyun even more as she is "alone" in China.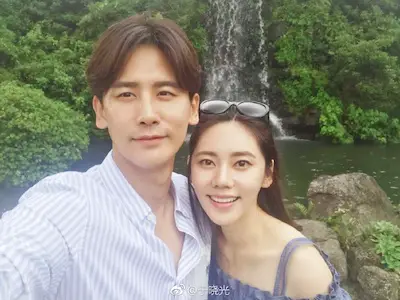 Hours later, Yu Xiaoguang's Korean agency, BH Entertainment, responded to the cheating rumors, saying, "This incident happened on the way home after a gathering with close friends in May. The person that appeared in the video is a director who has contact with our family and is also a very good friend from our neighborhood. However, despite how close we are, we shouldn't be doing such behavior that may lead to misunderstandings. We will pay close attention in the future." A fan had also asked a staff member about the identity of the woman and the response they got was, "Don't worry, it's a neighbor".
As it turns out, back in October 2016, Yu Xiaoguang was seen holding hands with a woman. He later posted on Weibo and showing a picture of him and the same woman with several people at a gathering, who all turned out to be his classmates from the Central Drama of Academy. He wrote, "Not a family member, but better than family." At this point, Yu Xiaoguang was already with Choo Ja-hyun.
After Yu Xiaoguang's side responded, the hashtag, "Neighbor sitting on lap", was trending on Weibo. Netizens expressed comments like, "Men are only honest when they're hung on a wall.", "If it weren't for her, I still wouldn't know who he is.", "Indeed, if this man didn't have her, still wouldn't know what he is.", "Close friends can sit on [your] thigh?", "Yu Xiaoguang inviting all the neighbors from the community to sit on his thigh every night to take a group picture as a memento.", "Sitting on your lap is a neighbor, holding hands is a classmate, such good relationships."