It was a sad day for many on the 16th episode of "Youth With You 2020" as 35 trainees were eliminated. Duan Xiaowei was unfortunately one of those trainees as she ranked 54. Before the show aired, she was one of the first trainees who was being gossiped about among netizens.
"Youth With You 2020" Trainee, Duan Xiaowei, Blasted for Passing Off Nana Komatsu's Picture as Herself
Back in early February, Duan Xiaowei was targeted by netizens when they discovered an old picture where she had photoshopped her moles onto a picture of Japanese actress, Nana Komatsu, and passed it off as her own. Some people had previously commented the resemblance between Duan Xiaowei and Nana Komatsu. In the comments section, Duan Xiaowei had said it was her manager's doing and said to praise her. She received a lot of flack for it with one person even saying she gained another hater before debuting. It would seem this incident did impact Duan Xiaowei's chances as she was often ranked low on the show.
Manager of "Youth With You 2020" Trainee, Liu Yuxin, Suspended for Making Negative Comments Seemingly about Snow Kong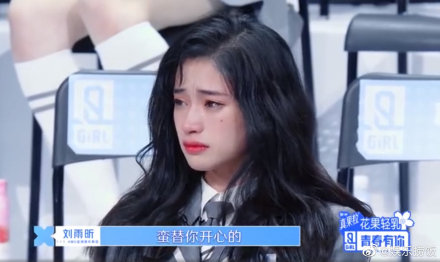 "Youth With You 2020" Trainee, Sharon Wang, Wants to Perform with Jony J
Duan Xiaowei never responded as the show has a policy of no cell phone use (though some trainees were able to sneak them in) and she was already on the show when the incident occurred. As she was eliminated on episode 16, she made a statement today apologizing to Nana Komatsu for the incident, saying:
"The competition has temporarily come to an end for now. Thankful for all the Youth Producer Representatives for always following me during the competition. At the same time, I want to clarify some of the controversy that has been following me.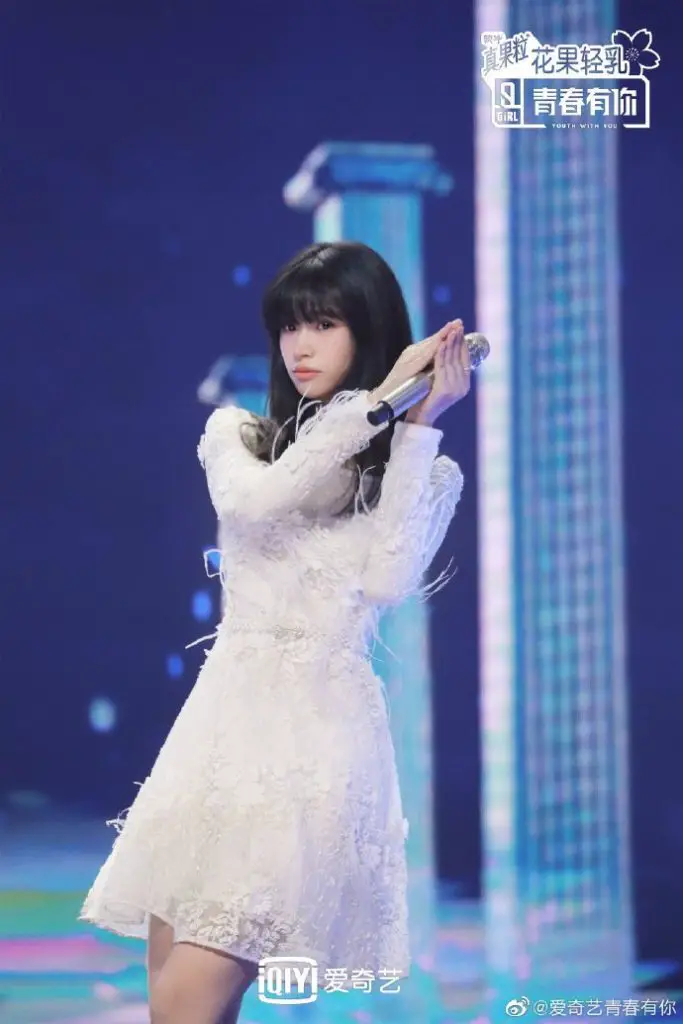 Netizen Targets Death Threats at "Youth With You 2020" Trainee, Shaking Chloe
From a very long time ago, I had already followed Nana Komatsu-laoshi and also like her a lot. However, because of my nonchalant behavior during training last year, I photoshopped Nana Komatsu's picture and uploaded to Weibo and my nonchalant attitude in the comments section, created a lot of misunderstanding. I should take the corresponding responsibility. I want to express my deepest apologies to Nana Komatsu-laoshi and all the netizens. Because of this incident, it brought a lot of misunderstandings and unhappiness to everyone. I want to seriously say sorry. I will be even more serious in the future. I also earnestly ask everyone to forgive me for my immature behavior.
Liu Yuxin Gets Candid about Her Feelings and Changes Since Joining "Youth With You 2020"
Company and Fan Club Respond to Rumors of Inappropriate Comments "Youth With You 2020" Trainee, Yu Yan, Allegedly Made in the Past
As for the other rumors circulating online, they are all fabricated. I will no longer respond to these groundless rumors.
Lastly, I want to say that due to the recording of the show, I had no way to connect to social media. I didn't respond to the controversy in a timely manner. I deeply understand everyone's anger towards me, but I can't accept the malicious abuse and personal attacks on my family and friends because of these incidents. I also hope everyone can be a bit more kind to the other girls.
Demo Song for "Youth With You 2020" Thematic Challenge, "No Company", Reportedly Sang By CL
Thankful for "having you in my youth" (青春有你 reference to Youth With You). Thankful to everyone. The brand new Duan Xiaowei has already started her journey."