It's already the halfway mark for iQiyi's female idol survival program "Youth With You 2020". The 12th episode aired on April 18, which also featured the second round of group performances. The latest rankings from the 2-9 spots continue to shift and shock everyone.
Make Up Artist's Comparisons of Working with Liu Yuxin, Snow Kong, and Esther Yu Sparks Debate
Snow Kong, Kiki Xu, Frhanm Shangguan, An Qi, and Yvonne Wang Get Candid on Their Fears, Cutest Mentor, Scariest Mentor on "Youth With You 2020"
This season has been plagued with a lot of rumors and gossip around the trainees. Many netizens have jokingly said they are watching this for all the tea. The latest gossip surrounds Liu Yuxin (刘雨昕) and her former group member, Snow Kong (孔雪儿). Before joining "Youth With You 2020", Liu Yuxin and Snow Kong both joined a show called "LadyBees" (蜜蜂少女队) in 2016 and subsequently debuted together in a group named after the show.
Demo Song for "Youth With You 2020" Thematic Challenge, "No Company", Reportedly Sang By CL
THE9's Esther Yu, Dispels Discord Rumors with Fellow Member, Liu Yuxin
Liu Yuxin Gets Candid about Her Feelings and Changes Since Joining "Youth With You 2020"
Despite not being in the group anymore or being in different companies, the two of them still have a really good relationship. After the first group evaluation, Snow Kong was demoted from the A class to C class. When the trainees were practicing for the theme song, Snow Kong didn't perform so well and lost confidence. She broke down in tears and Liu Yuxin was comforting her and telling her she can only do it if she believes in herself.
Dove Issues Apology for Announcing THE9's Liu Yuxin Getting First Place Before Voting Ended
"Youth With You 2020" Hot Favorite Trainee, Snow Kong, Involved in Dating Rumors with Victor Ma and UNINE's Jia Yi
So it was odd when Liu Yuxin's manager, Pang Junjun (庞君君), made a post on Weibo that many people perceived was attacking Snow Kong. Her post read: "I've never thought someone can be bad like this." and included a snowflake emoji that people thought was referring to Snow Kong. She continued saying, "I feel disgusted for once having met you." with a green tea emoji. She ended the post saying, "There is still a long path to this world. If you continue to persist in evil, it will bring about self-destruction." In the comments, she said, "She died today."
Esther Yu Clarifies Calling Snow Kong the Face of THE9
Snow Kong's Company Issues Statement Condemning Rumors She was Third Party in UNINE's Jia Yi and Ex-girlfriend's Relationship
It's reported some of Liu Yuxin's fans also participated in the hate comments. Some were even admins of her fan club. Pang Junjun later deleted the post. Liu Yuxin's management company, AMG, issued a statement stating that they don't approve of the employee's personal statements and will continue to "pay close attention to the development of the situation." They also said the company has already suspended the employee from her management duties. They will investigate the incident and once the investigation is over, they will "seriously deal with the involved employee".
TRAINEE 18's Weibo Account Throws Shade at "Youth With You 2020" Trainee, Snow Kong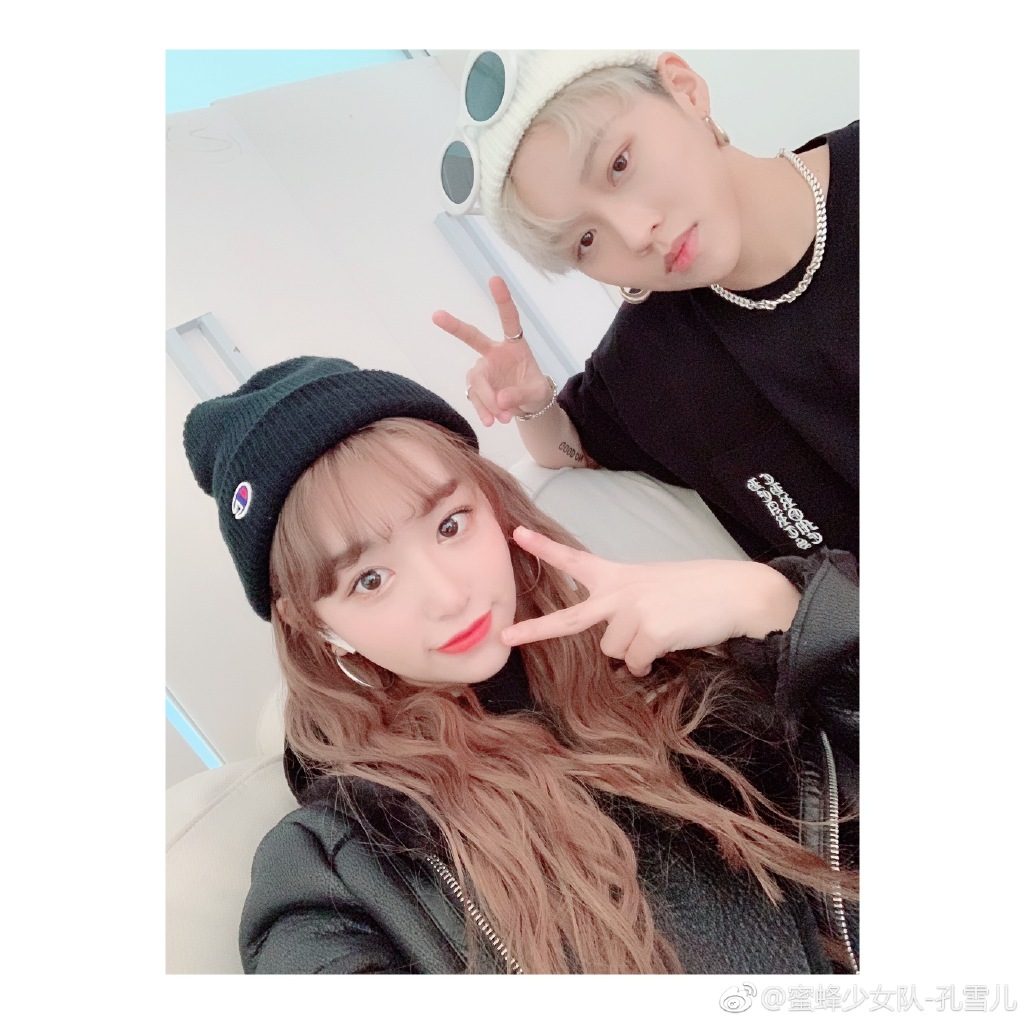 "Youth With You 2020" Debuts 9 Member Girl Group, THE9
AMG didn't issue any apologies or name Snow Kong in their statement. This was reportedly also Snow Kong's old company as well. Fans from both parties felt the company or the manager should issue an apology to Snow Kong. Liu Yuxin's fan club also made a statement saying they removed the admins involved in the incident and urged those fans who participated in the attacks to delete their comments.