With the female idol trainee show, "Youth With You 2020" (青春有你2), rumored to debut this month, netizens have begun digging up the deets on its trainees. Hot favorite trainee, Snow Kong (孔雪儿), was the topic of discussion these past few days as she was involved in two dating rumors with Victor Ma (马伯骞), who won second place on the first season of the male singing competition, "The Coming One" and UNINE member, Jia Yi (嘉羿).
Snow Kong, Kiki Xu, Frhanm Shangguan, An Qi, and Yvonne Wang Get Candid on Their Fears, Cutest Mentor, Scariest Mentor on "Youth With You 2020"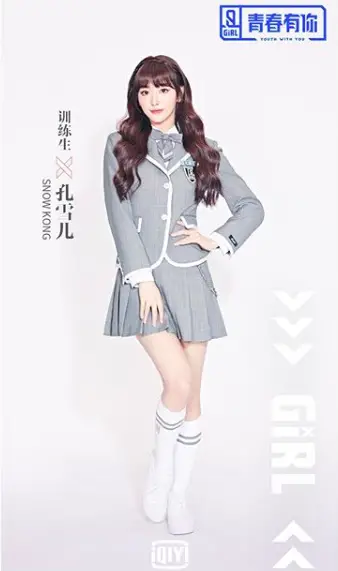 "Youth With You 2020" Trainee, Bobo Li, Denies Dating Rumors with UNINE's Jia Yi
Snow Kong is one of the hot favorites amongst netizens as she was a JYP trainee from 2012 to 2015. After leaving the Korean entertainment company, she debuted as a member of the group "Lady Bees" in 2016 after winning the competition of the same name.
"Youth With You 2020" Debuts 9 Member Girl Group, THE9
Watch Snow Kong's dance compilation from TikTok:
TRAINEE 18's Weibo Account Throws Shade at "Youth With You 2020" Trainee, Snow Kong
The rumors first started with Victor Ma. According to netizens, Snow Kong and Victor Ma were rumored to have traveled to Japan together last April. It's reported the two were dating for a long time already. Netizens found the pictures posted had similar backgrounds. They reportedly met each other through Zhou Zhennan at the end of 2017/early 2018. Neither parties have addressed the rumors.
UNINE's Jia Yi Sparks Backlash with Comment Seemingly in Response to Dating Rumors + Woman Identified in Video
Company Denies Plastic Surgery and Fake Divorce Allegations Against "Youth With You 2020" Trainee, Joey Chua
Manager of "Youth With You 2020" Trainee, Liu Yuxin, Suspended for Making Negative Comments Seemingly about Snow Kong
As for UNINE's Jia Yi, he was added into the mix over an alleged video of him eating with Snow Kong. However, the identities of the video cannot be confirmed. Some netizens say the girl doesn't look like Snow Kong, while some say the guy doesn't look like Jia Yi.
Snow Kong's Company Issues Statement Condemning Rumors She was Third Party in UNINE's Jia Yi and Ex-girlfriend's Relationship
Video: http://t.cn/A6PTSkZ9?m=4468019852317928&u=2726672453
Netizens also claim Jia Yi's background picture on his Weibo account was secretly spelling out Snow Kong's Chinese name, Kong Xue'er. Her last name Kong, is a homonym for dragon, while her first name means snow, Xue. Netizens deciphered the dinosaur character, which is pronounced as "konglong" and the snow in the background to represent "Kong Xue".
Make Up Artist's Comparisons of Working with Liu Yuxin, Snow Kong, and Esther Yu Sparks Debate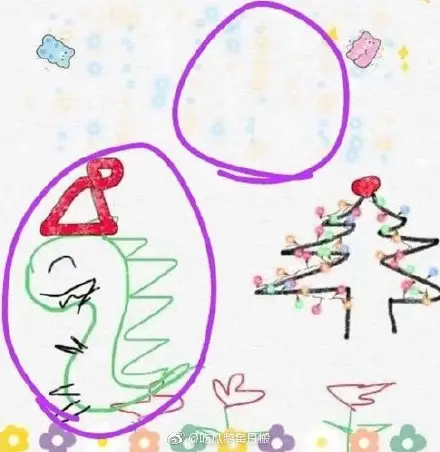 "Youth With You 2020" Trainee, Joey Chua, Most Afraid of Lisa, Changed Perceptions of Cai Xukun After Joining Show
Jia Yi's management company issued a legal statement on February 5, refuting the dating rumors and asked netizens to stop spreading the rumors and sharing the details.