Everyone seems to be gunning it for Snow Kong, who is currently a trainee on iQiyi's, "Youth With You 2020" (青春有你2). Ever since she was announced as a trainee, she has been plagued with gossip ranging from being disrespectful to a producer, which was clarified and debunked, to dating rumors, and having some contractual issues with her management companies. This is expected being that she was one of the more high profile trainees given her past as a former JYP trainee and as a member of the group, Lady Bees.
"Youth With You 2020" Hot Favorite Trainee, Snow Kong, Involved in Dating Rumors with Victor Ma and UNINE's Jia Yi
Editor Under Fire for Showing Favoritism Towards "Youth With You 2020" Trainee, Snow Kong
The latest gossip surrounding Snow Kong, through no fault of her own, stems from the Weibo account of Banana Culture's project group, "TRAINEE 18", which has 18 revolving trainees. Banana Culture is the company owned by Chinese billionaire bachelor and quasi-celebrity, Wang Sicong. Artists such as NINE PERCENT's Lin Yanjun (林彦俊) and You Zhangjing (尤长靖), and Rocket Girls 101's Fu Jing (傅菁), were all once part of TRAINEE 18.
Eldest Quadruplet, Shen Bing, Withdraws from "Youth With You 2020" After Being Exposed She Dated a Married Man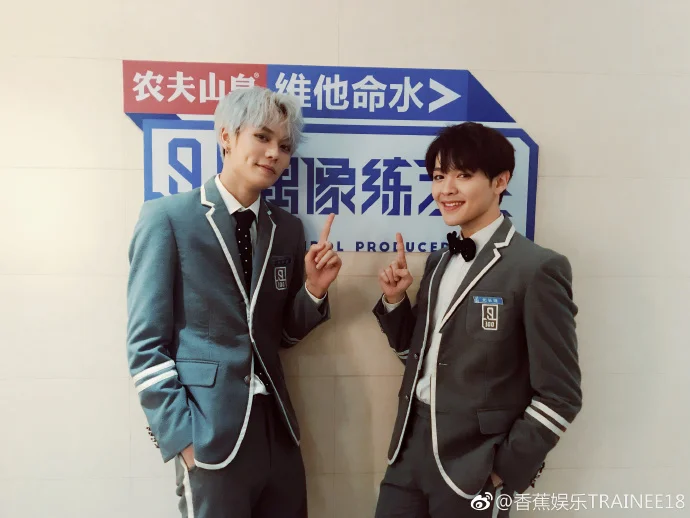 Manager of "Youth With You 2020" Trainee, Liu Yuxin, Suspended for Making Negative Comments Seemingly about Snow Kong
A netizen had uploaded a post saying about Snow Kong saying, "I've really never seen such a miserable artist like Snow Kong. My friend previously gave me her pics. I discovered she would always have two bags only. (My friend argued with me that there is a third one and one more blue one.) One of the LV bags was given by the company. In the beginning I heard a lot of bad rumors about her, so I didn't take another look at her. Afterwards, I saw the clarification post and I really want to say sorry to her." The poster also mentioned the price of the earrings Snow Kong wore on the show were equivalent to a cup of coffee. It basically sounded like a pity post.
Esther Yu: Actress, "Youth With You 2020" Trainee…and Former Sasaeng Fan?
Make Up Artist's Comparisons of Working with Liu Yuxin, Snow Kong, and Esther Yu Sparks Debate
The account runner of TRAINEE 18's official Weibo account actually reposted that post and said, "On the contrary, there is no need to awkwardly flaunt how miserable you are to get sympathy." The post was later deleted. Banana Culture also issued an apology saying the account runner of the official TRAINEE 18 account was negligent and lead to their own personal misconduct. They also apologized to all their supporters and to the trainees. Snow Kong's fans didn't accept their apology as it didn't even express their regret to Snow Kong directly. They demanded Banana Culture apologize to them and Snow Kong.
Snow Kong's Company Issues Statement Condemning Rumors She was Third Party in UNINE's Jia Yi and Ex-girlfriend's Relationship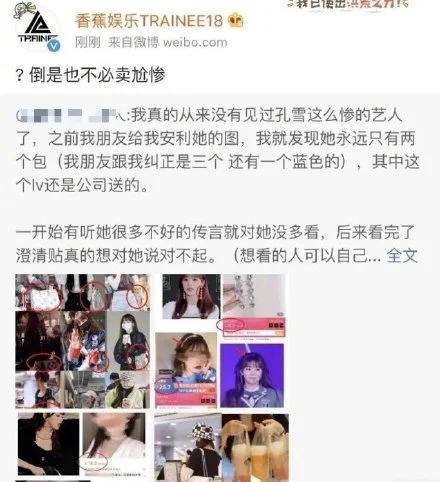 Snow Kong, Kiki Xu, Frhanm Shangguan, An Qi, and Yvonne Wang Get Candid on Their Fears, Cutest Mentor, Scariest Mentor on "Youth With You 2020"
What's awkward is that Banana Culture also has four trainees on "Youth With You 2020".