This season of "Youth With You 2020" (青春有你2) has the most diverse trainees in the history of idol girl group competitions. iQiyi really made it a point to promote different types of girls who don't traditionally fit into the girl group mold. For the fist time in history, there are quadruplets that joined the show. However, the eldest sister, Shen Bing (申冰), was involved in a scandal on March 24 when a netizen made a detailed post alleging she was the third party in someone's marriage.
"Youth With You 2020" Trainee, Joey Chua, Most Afraid of Lisa, Changed Perceptions of Cai Xukun After Joining Show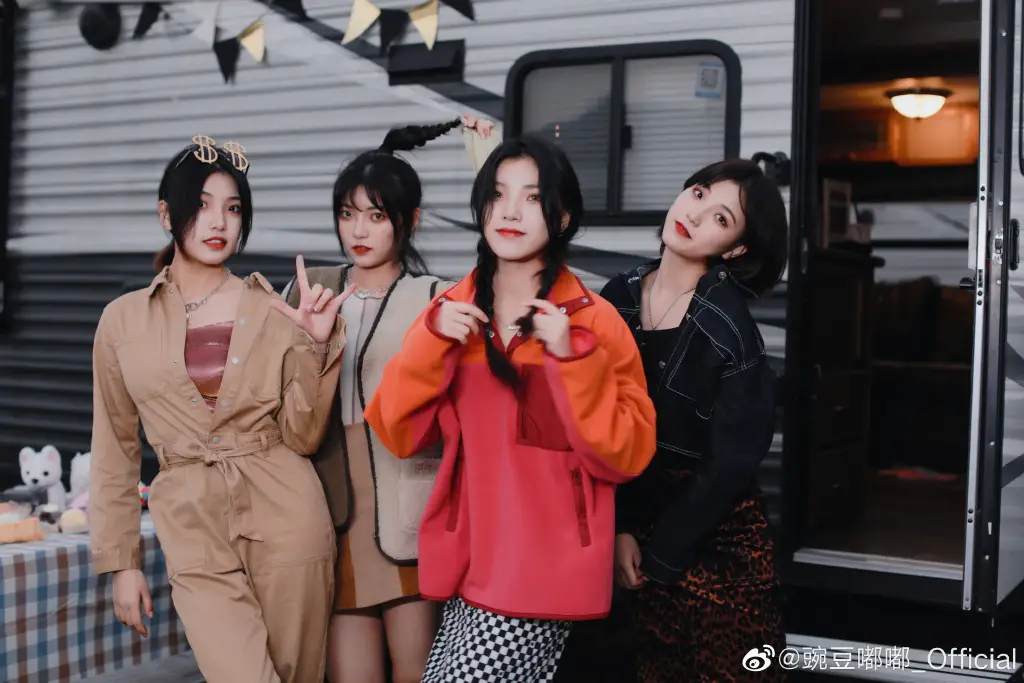 Esther Yu's Studio Apologizes for Following CP Account Shipping Cai Xukun and Esther Yu
This person wrote a post alleging Shen Bing was a "home wrecker", stole someone's husband, and forced them to get a divorce. She wrote, "If you didn't know he had a family at the time, you could've said you were cheated. After you found out, you said I don't have the ability to manage other people? In the middle of the night, you publicly called me on Coco's phone yelling at me and forcing me to get a divorce. What was your motive? This type of character and you still want to debut. Go home and first learn the basic morals of being a human being!"
"Youth With You 2020" Hot Favorite Trainee, Snow Kong, Involved in Dating Rumors with Victor Ma and UNINE's Jia Yi
Zizi Xu Zhenzhen Proudly Admits to Rolling Her Eyes at the Shen Quadruplets, SNH48's Su Shanshan Busts on the Sisters Lying on "Youth With You 2020"
The victim also posted chat conversations dated from October 2019. It turns out she had already posted about the cheating already, but she claims she was forced by her husband and Shen Bing to delete the posts. Shen Bing had once said to her, "Jiejie, do you know you're older than me by a few years?" When this netizen said she was ruining her family, Shen Bing reportedly responded, "It's because you don't have capabilities."
"Youth With You 2020" Trainee, Duan Xiaowei, Blasted for Passing Off Nana Komatsu's Picture as Herself
Snow Kong, Kiki Xu, Frhanm Shangguan, An Qi, and Yvonne Wang Get Candid on Their Fears, Cutest Mentor, Scariest Mentor on "Youth With You 2020"
This netizen shows pictures of Shen Bing allegedly telling her to delete the posts. After the post went viral, many netizens didn't really believe it at first and felt the screenshots could easily be doctored. Shen Bing didn't address the issue until March 25. Her company issued a statement announcing her withdrawal from "Youth With You 2020". They clarified that during September 2019, once Shen Bing found out the other party was already married, she had already broke off the relationship. On October 2019, she had already blocked out communication with that person. The company states all the rumors going around are false and asked people to stop sharing the fake information.
Songwriter of "Youth With You 2020″ Theme Song, "YES! OK!", Chooses Kiki Xu as Her Number One Pick
Company Denies Plastic Surgery and Fake Divorce Allegations Against "Youth With You 2020" Trainee, Joey Chua
A man claiming to be the husband and cheating boyfriend also issued a statement saying that this mess was all because of him. He admitted that he and Shen Bing dated in September 2019 and hid his marriage from her. When his wife found out, he said he was still dating Shen Bing. He confirmed Shen Bing used his phone to communicate with his wife, which she told him. However, he said he chose to trust Shen Bing and didn't stop these conversations from happening. The husband apologizes to both parties and reveals he and his wife had amicably divorced already.