The second season of iQiyi's girl idol trainee show, "Youth With You 2020" (青春有你2) is underway and is rumored to air on February 20. The production team has been frequently sharing the pictures and biographies of the 109 trainees.
"Youth With You 2020" Trainee, Duan Xiaowei, Apologizes to Nana Komatsu for Picture Scandal
"Youth With You 2020" Hot Favorite Trainee, Snow Kong, Involved in Dating Rumors with Victor Ma and UNINE's Jia Yi
However, netizens always like to dig up old Weibo posts of the trainees and see what dirt they can bring up. It was the case for trainee, Duan Xiaowei (段小薇), who got blasted when netizens revealed she had posted a picture of Japanese actress, Nana Komatsu, and passed it off as herself.
Manager of "Youth With You 2020" Trainee, Liu Yuxin, Suspended for Making Negative Comments Seemingly about Snow Kong
Jony J Joining "Youth With You 2020" Sparks Backlash Due to His Previous Comments about Idols
A netizen dug up an old post of Duan Xiaowei's from August 11, 2019 that included a collage of pictures. However, it was quickly pointed out that the center picture is actually of Japanese actress and model, Nana Komatsu, but photoshopped with Duan Xiaowei's moles, making it seem like she was passing off the pictures as her own.
TRAINEE 18's Weibo Account Throws Shade at "Youth With You 2020" Trainee, Snow Kong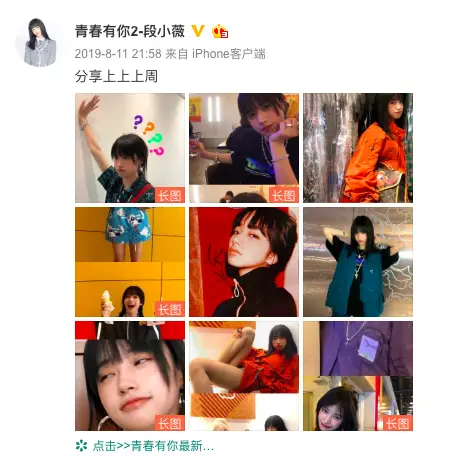 Eldest Quadruplet, Shen Bing, Withdraws from "Youth With You 2020" After Being Exposed She Dated a Married Man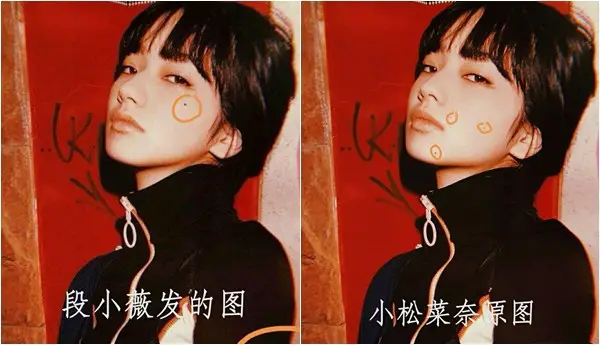 Ella Chen Praises BLACKPINK's Lisa as a "Human Barbie"
Duan Xiaowei had already left a comment on the same day she posted the pictures and explained, "Pictures are photoshopped by my manager. Praise her, praise her. The best manager in the world! Love her!" Unfortunately, netizens left unkind comments on that post with one person saying, "I'm impressed. People casually mention you look like Nana Komatsu and you really think you look like her??? Directly photoshopped her picture as yourself. I am stunned.", "Still not taking down the photos, what are you thinking?". "Congratulations on gaining another hater before you even debuted."
Esther Yu: Actress, "Youth With You 2020" Trainee…and Former Sasaeng Fan?
Credit: ETtoday, Weibo (1, 2, 3), Youth With You IG, Nana Komatsu IG