Up and coming Chinese actress, Esther Yu (虞书欣), has been etched into people's minds this year as the cute and quirky "Cai Minmin" (蔡敏敏) in the rom-com, "Find Yourself" (下一站是幸福). It turns out Esther Yu is just as 4D as her beloved "Cai Minmin" character. To capitalize her increasing popularity, she joined iQiyi's "Youth With You 2020" idol girl group competition as a trainee. After the first episode, Esther was already meme'd for her over the top expressions and behavior.
Esther Yu's Studio Addresses Old Video of Male Actor Seemingly Touching Her Breast
"Youth With You 2020" Hot Favorite Trainee, Snow Kong, Involved in Dating Rumors with Victor Ma and UNINE's Jia Yi
She currently ranks in the first spot from March 12 – 13, despite not even performing yet. That might change as the second episode of "Youth With You 2020" featured great performances from Snow Kong (孔雪儿), Kiki Xu (许佳琪), and others.
Eldest Quadruplet, Shen Bing, Withdraws from "Youth With You 2020" After Being Exposed She Dated a Married Man
"Youth With You 2020" Trainee, Duan Xiaowei, Blasted for Passing Off Nana Komatsu's Picture as Herself
Even though Esther claims to be only a trainee for a month or so, she had previously taken dance classes. Her performance next week might surprise people.
"Idol Producer" Boys Show Support for Cai Xukun as the PD of "Youth With You 2020"
Editor Under Fire for Showing Favoritism Towards "Youth With You 2020" Trainee, Snow Kong
Jony J Joining "Youth With You 2020" Sparks Backlash Due to His Previous Comments about Idols
C-Netz Ecstatic over BLACKPINK's Lisa Joining "Qing Chun You Ni 2" as a Mentor
Because of all this new exposure, netizens started digging up Esther Yu's background. When she did her intro video, netizens were already in awe as she was decked out in luxury name brands. After further digging, it's rumored Esther Yu comes from a rich family. She was born in 1995 and hails from Shanghai. Her family is reportedly in the mining industry. She joined the industry in 2015 and debuted in the series, "Border Town Prodigal" (新边城浪子). She is signed to Huace Film & TV.
Ex-SpeXial member, Eden Zhao, Denies Dating "Youth With You 2020" Trainee, Esther Yu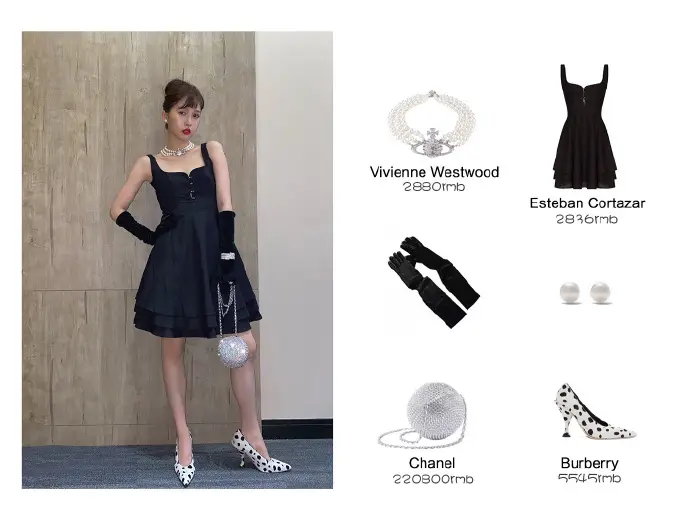 Esther Yu's Studio Apologizes for Following CP Account Shipping Cai Xukun and Esther Yu
"Youth With You 2020" Trainee, Joey Chua, Most Afraid of Lisa, Changed Perceptions of Cai Xukun After Joining Show
Some of Esther Yu's "dark past" also surfaced. Back in 2016, her character was under question when she joined a reality show, "Grade One Graduation" (一年级·毕业季). There was an incident where she took her teammate, Leo Li's (李莎旻子) outfit without her knowledge. Leo Li only found out about it after seeing the pictures that Esther Yu posted of herself wearing it on Weibo. Leo Li left a comment on the post saying, "Clothes are so pretty." Esther Yu actually responded back saying, "That's right. I stole the clothes from Shasha (Leo Li) when she wasn't around. I know Shasha won't be mad. Ha ha ha". She also once referred to a competitor as a "spider demon crawling out of a cave" when that person wore a qipao during a competition.
Netizen Reveals Esther Yu Once Got Her an Autograph of Jang Keun Suk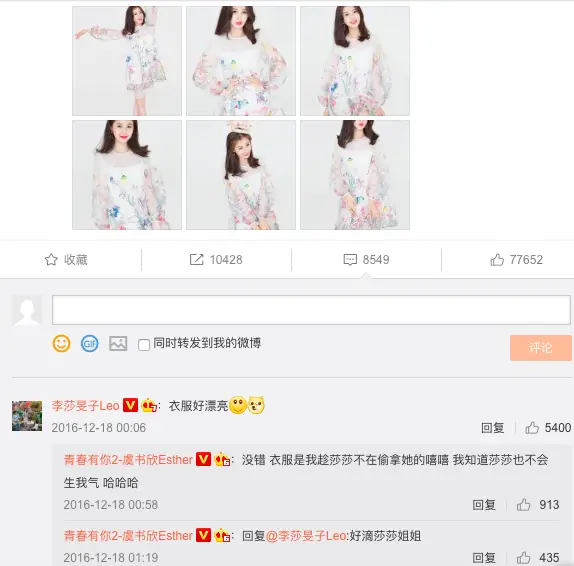 TRAINEE 18's Weibo Account Throws Shade at "Youth With You 2020" Trainee, Snow Kong
Snow Kong, Kiki Xu, Frhanm Shangguan, An Qi, and Yvonne Wang Get Candid on Their Fears, Cutest Mentor, Scariest Mentor on "Youth With You 2020"
Esther Yu is a big fan girl like the rest of us. When Esther Yu met the mentors, she expressed her fondness for Lisa. On her profile, she wrote that she really liked Lisa. She also seems to be a BLINK (name for BLACKPINK fans) as netizens found her alleged personal account where she posted a lot about BLACKPINK. When Lisa was announced as a mentor, Esther had reposted the announcement and said, "Ah ah ah ah ah! Signing up!"
Esther Yu's Studio Denies Rumors She is Quitting "Youth With You 2020"
Manager of "Youth With You 2020" Trainee, Liu Yuxin, Suspended for Making Negative Comments Seemingly about Snow Kong
"Youth With You 2020" Trainee, Sharon Wang, Wants to Perform with Jony J

Songwriter of "Youth With You 2020″ Theme Song, "YES! OK!", Chooses Kiki Xu as Her Number One Pick
Netizens also revealed before Esther Yu joined the industry, she was reportedly a sasaeng fan. She had allegedly publicly disclosed Lee Minho's hotel and room information online.
THE9's Esther Yu Apologizes for Unfollowing and Re-Following Lisa on Weibo
Ella Chen Praises BLACKPINK's Lisa as a "Human Barbie"
She was also a former Kim Soo Hyun sasaeng fan back in 2014, 2015. Netizens claim she had sneaked onto the set while Kim Soo Hyun was filming a commercial and was escorted away by security. She followed him multiple times when he was flying. He changed his flight schedule one time and when she wasn't able to change hers, she made a huge fuss at the airport. There was a time in first class, she found an excuse to get close to Kim Soo Hyun and said she had lost something in the gift bag she gave him and needed to look for it. A lot of these claims were reportedly shared by another sasaeng fan who had gotten into an argument with her.
Make Up Artist's Comparisons of Working with Liu Yuxin, Snow Kong, and Esther Yu Sparks Debate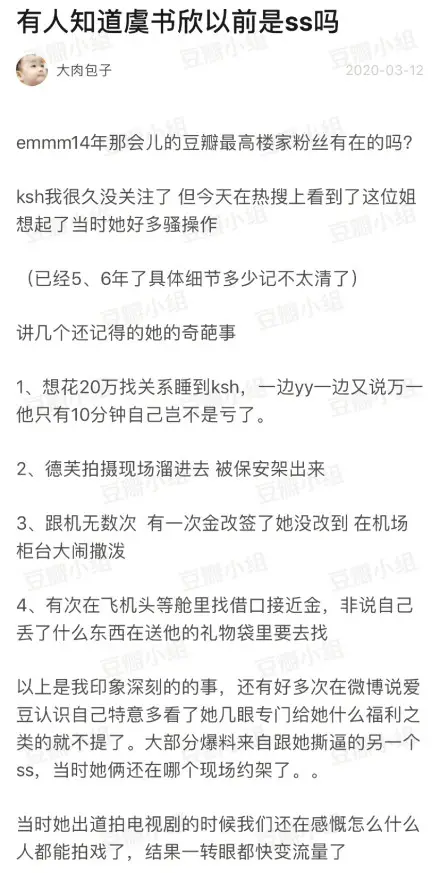 These gossips don't seem to have affected Esther Yu's popularity so far.