After "Qing Chun You Ni" (青春有你) aired its finale in April, the female version of the show was already rumored to be underway. During this period, there were already several rumors regarding the mentors for the second season. A few weeks ago, the list of rumored mentors included Luhan, Victoria Song, Hebe Tien, BLACKPINK's Lisa, and NINE PERCENT's Xiao Gui.
Ella Chen Praises BLACKPINK's Lisa as a "Human Barbie"
iQiyi officially announced "Qing Chun You Ni 2" is underway and released a trailer showing the auditions. The show is set to air in Q1 2020.
Watch promotional trailer for "Qing Chun You Ni" : http://t.cn/Aiugte5I?m=4427657703762999&u=1878335471
Talu Wang Wants to Find a Girlfriend like BLACKPINK's Lisa
Lisa from K-pop group, BLACKPINK, was also the first person confirmed to join the second season of "Qing Chun You Ni" as a mentor. This is the third series of the "Idol Producer" franchise, but due to the NRTA restrictions, they had to change the name so that it didn't have any reference to "idol".
"Idol Producer" Boys Show Support for Cai Xukun as the PD of "Youth With You 2020"
YG Entertainment Responds to Controversy over BLACKPINK's Close Contact with Pandas on "24/365 with BLACKPINK"
Lisa also filmed a short clip announcing her addition to the show. She starts off the clip in Mandarin saying, "Hello, 'Qing Chun' producers. I am Lisa. I will be joining 'Qing Chun You Ni' season 2 as your mentor." The host then says previous mentors were all very strong and asks Lisa if she has any new moves. Lisa then challenges everyone to do the "wave" moves. The host asks her if she has any confidence being a mentor. Lisa responds, "Confidence this big, Lisa, jia you!" Then she is asked if learning Chinese is hard, Lisa says, "Too hard!" a few times.
Jony J Joining "Youth With You 2020" Sparks Backlash Due to His Previous Comments about Idols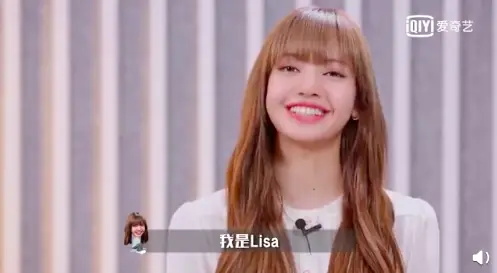 Esther Yu: Actress, "Youth With You 2020" Trainee…and Former Sasaeng Fan?
Once the news about Lisa joining the show was confirmed, netizens were ecstatic and left comments saying, "Oh my gosh, finally coming to China to develop her career, looking forward to it.", "Precious speaking Mandarin is too cute!", "I want to ask if we can vote for the mentors? (My god, I am a girl, how can I like Lisa so much?", "Must follow this season of 'Qing Chun You Ni'.", "For Lisa, I will be watching this show.", "Who doesn't love a pretty girl? Cute personality and dances well.", "Lalala Lisa's Mandarin is too cute."
"Qing Chun You Ni" Trainee, Yao Chi, is Buzzing Among Korean Netizens as the "Most Handsome Trainee Out of Entire PRODUCE 101 Series"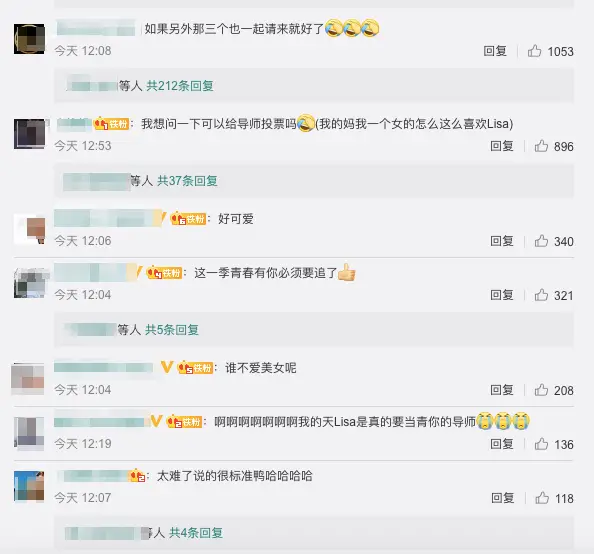 Watch the clip here: http://t.cn/Aiud0gO0?m=4427627597386550&u=1878335471
"Youth With You 2020" Hot Favorite Trainee, Snow Kong, Involved in Dating Rumors with Victor Ma and UNINE's Jia Yi
Luyi Luna denies joining "Qing Chun You Ni 2"
Kris Wu's once rumored girlfriend, Luyi Luna, also denies joining the show after a netizen asked her on Weibo. She responded in the comments saying, "I'll tell you. I am not going."
"Youth With You 2020" Trainee, Joey Chua, Most Afraid of Lisa, Changed Perceptions of Cai Xukun After Joining Show