When the dating rumors between Kris Wu (吴亦凡) and current "Youth With You 2020" trainee, Luyi Luna (秦牛正威), went viral last August, he never addressed the rumors. Luyi Luna on the other hand, denied dating Kris Wu, despite pictures hinting otherwise.
Luyi Luna Denies Dating Kris Wu + Recap of How Things Went Down
Kris Wu was once again dragged into another dating rumor because of the pictures he posted of him playing basketball. On March 28, Kris Wu uploaded this set of photos of him at the basketball court. He included the caption, "Daily life with colleagues after work".
Studio Addresses "Hickey-Like" Mark on Kris Wu's Neck During NYE Performance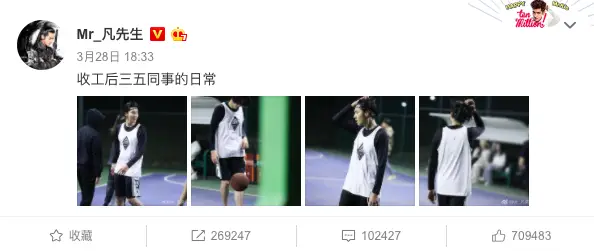 Kris Wu Reveals Why Kōki was Chosen as the Female Lead for the "Eternal Love" MV
Everything seemed fine until sharp eyed netizens noticed a blurred silhouette of a female sitting in the sidelines in one of the pictures.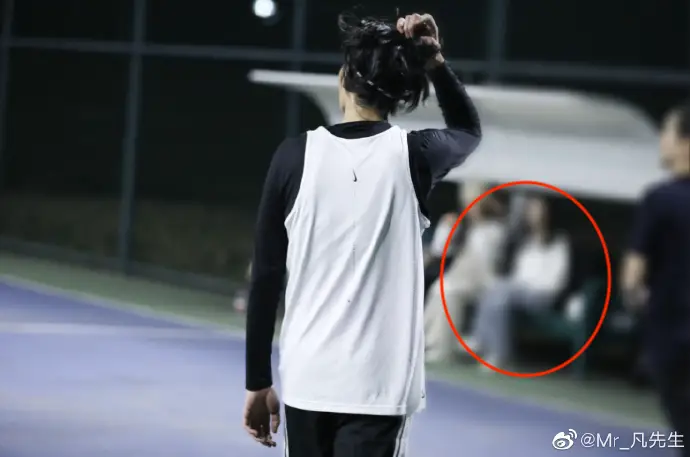 Kris Wu and Yang Zi Became Sworn Siblings After Filming "The Golden Hairpin"
Netizens discovered the female in the picture was actress Kiko Ye (叶可儿). She had also posted a similar set of pictures at the basketball court and in an outfit that looked like the one worn by the female in the picture. This immediately led people to speculate Kris Wu and Kiko Ye were dating. Her name, Ye Ke'er (叶可儿), quickly trended on Weibo.
"The Golden Hairpin" Production Crew Denies Adding More Scenes for Kris Wu, Yang Zi Responds to Top Billing Debate
Kris Wu, Luhan, and Huang Zitao Reminisce about Their Days As Trainees on "CHUANG 2020"
Thankfully, Kris Wu's super sleuth fans came to the rescue to help him clarify the dating rumors. His fans explained that Kris Wu was playing basketball with a bunch of the cast and crew from his currently filming series, "The Golden Hairpin" (青簪行), after work that day. They showed posts of other cast members who were also present that day and posted similar pictures. They explained Kiko Ye is also part of "The Golden Hairpin" cast.
Kris Wu Addresses Misconceptions People Have about Him Using Autotune in His Music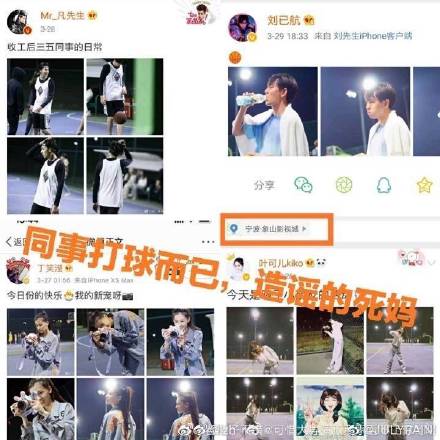 Yang Zi and Kris Wu Reflect on Wrapping Up Filming for "The Golden Hairpin"
Perhaps due to the plethora of netizens bombarding Kiko Ye's Weibo, she deleted the set of pictures from that day. Even then, some netizens still bombarded her with messages saying, "Is the hot trend for real?", "If you're innocent, why bother caring?", "If you don't delete it, then people say you're trying to trend, if you do delete it, then they say you're revealing what you wanted to hide. It's hard to live nowadays."