Kris Wu (吴亦凡) and Yang Zi (杨紫) attended Tencent's 2020 Annual Press Conference on August 3 to promote their series, "The Golden Hairpin" (青簪行). The leads of the series recently wrapped up filming and had many sentiments about their experience on set. Despite all the rumors about the billing order between Kris Wu and Yang Zi, which might create tension between the leads and even make it awkward, they showed that they are actually on really good terms.
Yang Zi and Kris Wu Reflect on Wrapping Up Filming for "The Golden Hairpin"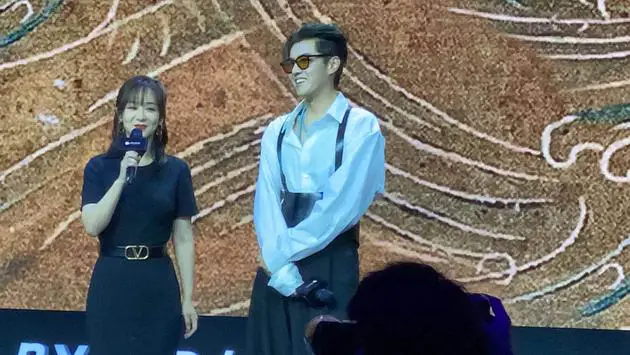 Fans Clarify Dating Speculations between Kris Wu and Co-star, Kiko Ye
At the press conference, the host asked them to talk about their most impressionable moment. Kris Wu told Yang Zi, "You first." Yang Zi responded, "I go first during this time?" Kris Wu responded, "Of course." Yang Zi recounted the most impressionable moment for her was when they filmed the scene where they meet each other. It was arranged to be filmed near the end of filming. However, they were already quite close at that time, but they had to portray being unfamiliar with each other like meeting for the first time. Kris Wu agreed with Yang Zi.
Yang Zi Hopes to Get Married and Have Children By 35
Yang Zi Continues Tradition of Sending Birthday Greetings to Li Xian
Kris Wu also shares that the two of them always had a really good relationship from the start. He said, "This journey of "The Golden Hairpin" was extremely happy. It was very meaningful. I am very happy to have gained this friend. So we just became sworn siblings."
Li Xian and Friends Wish Yang Zi Happy Birthday Despite Her Pleas Not To
Yang Zi's Fans are Demanding Her Stylist to Resign for Not Styling Her Properly
When the host asked about some fun moments they had since they share the same birthday, November 6, with Kris Wu born in 1990 and Yang Zi born in 1992, Yang Zi shared, "We're both very lively now. I thought he would be the very calm type, but I didn't think he would be just like me. Now we have these awkward dances." Kris Wu responds, "You said I'm not calm? I think I'm quite…", before he could finish, Yang Zi responds, "You are extremely calm. He is extremely serious during work. He's also a very nice person in private." Kris Wu gives Yang Zi a thumbs up and says, "You're very awesome.", with Yang Zi returning it back to him.
Kris Wu Addresses Misconceptions People Have about Him Using Autotune in His Music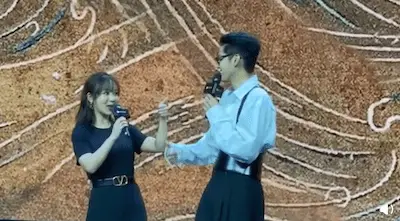 Zheng Shuang and Kris Wu Think Each Other are Unsuitable for Dating